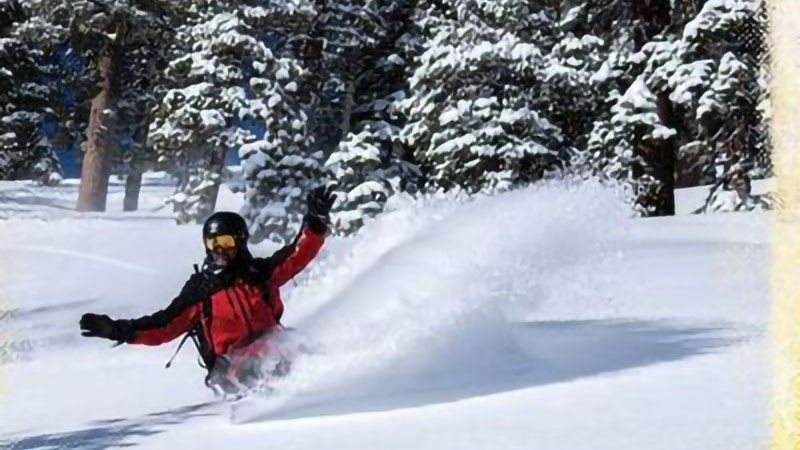 etnies 2021 Official Snow Team Line-up Announced
The official snow team for 2021 at etnies boasts some of snowboarding's biggest names. The official team consists of Zeb Powell, Jeremy Jones, JP Walker, Chris Grenier and Scott Stevens.
Press Release:
ETNIES ANNOUNCES OFFICIAL SNOW TEAM FOR 2021
Zeb Powell Joins Legendary Lineup of Jeremy Jones, JP Walker, Chris Grenier and Scott Stevens
 Today, etnies welcomes its official snow team for the 2021 season. Jeremy Jones, JP Walker, Chris Grenier, Scott Stevens and Zeb Powell will be joining the etnies squad. Check out complete etnies team here: https://www.etnies.com/us/team/
Twenty-year-old ripper Zeb Powell became the first African American athlete to ever win the gold medal at the Winter X Games. Powell has a natural talent for blending classic styles with creative tricks and modern amplitude.
Jeremy Jones, legendary big mountain freerider and award-winning snowboarder, is widely regarded as one of most accomplished action sports athletes of all time.  From the climbing and riding the most critical mountains in the world, to fighting climate change on Capitol Hill Jeremy Jones is making an impact on both fronts!
JP Walker, or "The Don," is a legend that led the jib and freestyle snowboarding movement and continues to push the progression of snowboarding today. If you don't know about all the Don's done for snowboarding, it's time to do some homework, son.
While Chris Grenier's snowboarding accomplishments are serious, he's got a ton of personality and is one of the funniest snowboarder's ever.  His snowboarding accomplishments range from an X Games Real Snow gold medal to a stack of heavy video parts, and his colorful commentary can be heard on The Bomb Hole podcast.
Scott Stevens is one of the best known and most well-loved riders in the world. Stevens' freewheeling riding style has become highly influential and has helped him invent countless new tricks. Steven's is many snowboarder's favorite rider for a reason.
The etnies Snow team rides can be seen in ThirtyTwo "T32M" and ThirtyTwo "2032" movies.
T32M:
https://youtu.be/9woOcU8tCCo
2032:
https://youtu.be/SdO2OMBWhCs
etnies looks to the future and remains driven to take steps toward sustainable living.  The brand is grateful to have such legends join the team and is proud to support these snowboarding athletes on their journey.
To keep up with etnies, be sure to follow and like:
https://www.etnies.com
Instagram
Facebook
Youtube