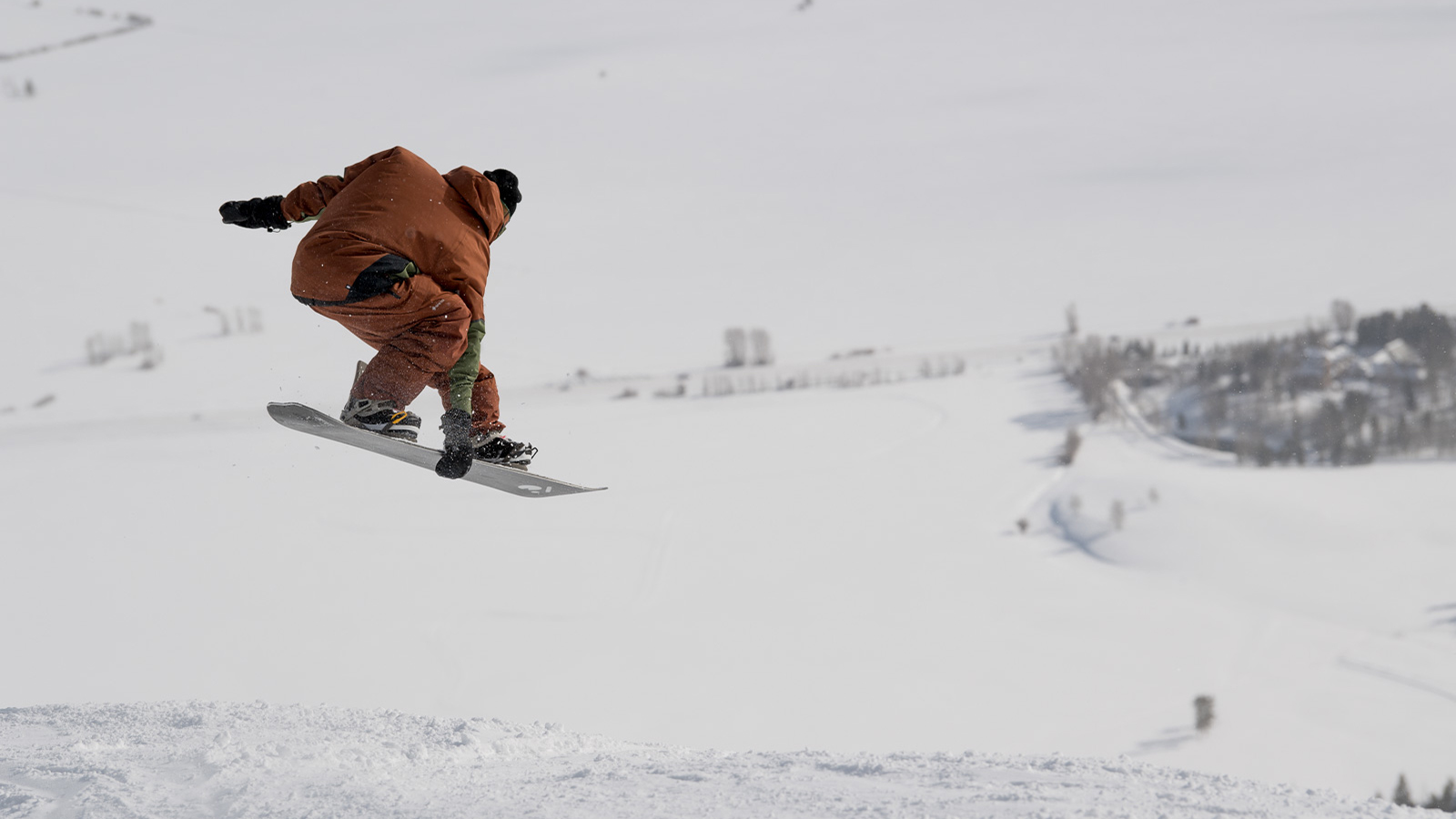 SLASH 21/22 Snowboards Preview
Retail Buyers Guide: Snowboards 21/22 Retail Buyer's Guide
Brand: Slash snowboards
Interviewee: Gigi Ruf, Owner
Please provide an overview of how 2021/22 is shaping up for your brand. Has COVID-19 affected your line? If so, please explain the changes you've made, and how you came to these decisions.
We have a solid line for 21/22, which celebrates my 10 years of Slash (can you believe it!) with newness, some lookbacks and an enhanced focus on board and material quality. Our 21/22 samples are currently being put through their paces with our agents, reps and distributors across the globe. Our plan is to gauge retailer feedback and we will deliver a line that works with what retailers want. Being a small brand, we have the luxury of time being on our side so we can be nimbler with when we pull the trigger.
It's been the most insane year. Last winter was cut short, outdoor sports boomed in summer and just as we entered winter with a sense of optimism, the second wave hit like a freight train. Our friends in the US, Japan, South Korea and China have been able to access resorts pretty freely on the whole. But Europe has been chaotic. While I've been lucky enough to get out riding with my close family in Austria and the Swiss, Spain, Scandinavians and some of Eastern Europe are managing to access local hills, with Germany, France, UK and Italy closed and no one able to travel means retailers haven't been able to capitalize on those tourist Euros. And I'm really mindful of this, which is why we are using our global reps to report back on their domestic appetite for my proposed new line.
How much of your new line (pre-COVID) is normally dedicated to new models and artwork, and how has this changed, percentage-wise, for 21/22?
By introducing my 20/21 Present Future collection, I had intentionally taken out half the models to create a two-year fluctuating demand model. So, for 21/22 you'll have the chance to buy the models that weren't available this season. In short, returning to the full line for 21/22 will be the Straight & Portal (Freeride), Spectrum (Freestyle) and Aurora (All-Mtn).

These will sit alongside the Vertical (Freeride), Happy Place (Freestyle), ATV & Brainstorm (All-Mtn), Brainstorm Split & Vertical Split and the kids Splash board. I've also got reissues of classic Slash designs for the ATV & Straight to celebrate Slash's 10-year anniversary.
If you will be carrying over a larger proportion of your products than normal, how do you hope this will be received by retailers?
I actually fear the industry is moving towards an on-demand model, similar to how people consume their news, media etc. But this doesn't build long-lasting relationships, it creates disposable ones and that's not what we as snowboard brands should be doing. We are selling high ticket items, which is why we need retailers to sell these products, using their knowledge and explaining the nuances of each board and is actually why snowboards should not be sold purely online.
Something we debuted for 20/21 season was our partnership with Quivers. We had several territories that reduced or cancelled orders due to Covid, which gave me no choice but to launch a web shop to try and make up lost revenue. I've worked with retailers for 10 years, building strong relationships and while I'm always looking to innovate, relationships mean more than anything to me and it was super important to find a way of selling online without damaging those retailer relationships. Thankfully, I was presented with an option that allowed me to sell boards on slashsnow.com and have each order fulfilled by the end consumer's local retailer. Quivers plugs into my Ecommerce software and takes a small percentage per sale, but the rest of the proceeds go to the retailer.
I believe this to be the future of ecommerce in snowboarding, and a future that sees physical retail and ecommerce coexist together. But it's only as good as the retailers who use it and Quivers being a US business means that territory is way ahead of Europe in its uptake. I implore all European snowboard retailers to check it out and sign up, it only takes 5 minutes and then you're alerted when a sale is available to claim in your area. Accept it, box it up, ship it… we're selling boards for you!
Are you using any new materials in your hardware for 21/22? If so, what, and why? We're interested in anything new in inserts / edges / cores / sidewalls / glue / resin/ wood types / base material etc here.
We're using a new Biax material, regional wood types and suppliers from reforestation programs as we are pushing ecological and climate friendly solutions towards our manufacturing and recycling processes.
What about shapes? Anything new for 21/22? Does anything remain unexplored, or are there still advances to be made in shaping specifically?
We introduced a 3D lifted edge for our Float camber which was a first exploration into this direction for our manufacturing.
What new items do you have that are specifically aimed at entry level? Has this increased/decreased due to COVID-19? Please also mention anything new that'll be aimed at the youth market.
We've rolled up our sleeves for the youth market. We offer best-in-class materials for performance in the kids section and we're offering sintered bases on our kids model, the Slash Splash. This means the flyweights keep their speed.

Prices: Which area of the market do you primarily cater to, price-wise? Have you revisited this after the uncertainty of this past winter?
We haven't altered our pricing despite Covid and Brexit. We sell our boards for what they're worth and support our retailers where we can and have stepped things up to the next level with our ecommerce partner Quivers, as mentioned before. We've actually found that the Quivers solution works really well for shops that don't have their own website and has especially helped during Covid.
Please tell us about the dominant visual themes in your 21/22 gear, including any interesting artist collabs you have lined up.
It's going to be my 10th anniversary line, so be prepared for re-visiting some first editions and a super hyped collab, more news to come soon!
Park? Freeride? All-mountain?; where will your primary focus be in 21/22, and how much has that changed since 20/21?
For 21/22 the line skews towards Park and All-Mountain with good carving abilities as a primary focus, which shifts a bit from the focus we gave to Freeride and Touring in current 20/21 Season.