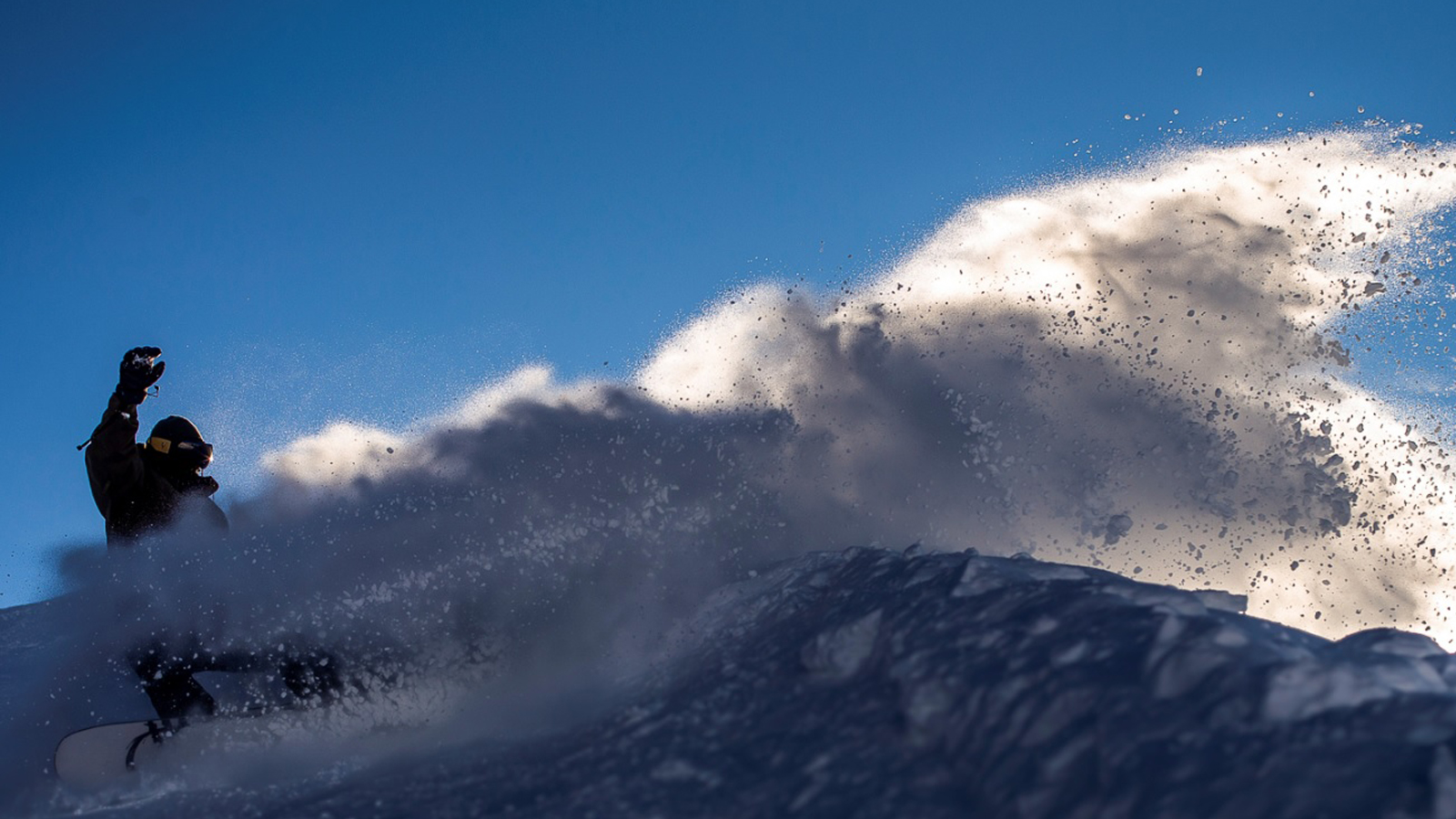 VERDAD 21/22 Snowboards Preview
Retail Buyers Guide: Snowboards 21/22 Retail Buyer's Guide
Brand: Verdad
Interviewee: Phil "Boneless" Gaspart, Former Pro-Rider, Verdad Snowboards PR and marketing
KEY PRODUCT FOCUS: Please pick the three most exciting boards from your new FW2021 line and tell us about them.
Blackwood 
The all-mountain freestyle snowboard of choice, the Blackwood features playful construction, to perform perfectly across the entire mountain. Score first tracks at dawn in fresh pow, carve trails or head to the park. The Blackwood will land tricks just as easily as lines through the woods as the sun comes up. Where there is light, there is the Blackwood.
This slick board features a stunning organic design, with our Dual Carbon Blade structure (featuring Kevlar) inside. This board performs like no other – super smooth at warp-speed both in pow or on trails, and looks great doing those gnarly tricks in the park too.
Mistress
When you need her most, Mistress will deliver. She's at home in the park feeling your funk on the kickers, sliding on your jib, taking you to the next level. A true twin-tipped board, like a Swiss-army knife, she's a powerful freestyle board ready for anything that's also dynamic and super fun to ride. She reveals her form in her design but keeps her face hidden, that's just for you.
Mistress features the poplar and beech wood core, wrapped in hybrid fibres. She's equipped with our -V- Carbon Blade and Dual Carbon Blade structure with Kevlar inlays.
DJ Aguila
An all-mountain freestyle predator, it's the most aggressive and versatile board of our 2021 range. Wether carving at top speed on trail, hunting for steep freshies, launching off a back-country kicker or flying out of the superpipe, the DJ Aguila is the expert's choice. This board sports a design of the golden eagle to inspire you to aim high and fly even higher.
Designed with next-level performance in mind, we've put the best tech possible into this snowboard. It has an exceptionally light and bouncy bamboo wood core, topped with our Carbon -V- Blade for pop and precision. It's also got our Dual Carbon Blade structure inside for unmatched torsional response and edge-holding in any situation. We combine this tech with Kevlar and Triax fibres to enable this board to truly conquer the mountain.
Construction. This is the place where you can talk to us about the new ingredients in your boards, and how you are building differently. We're interested in anything new in inserts / edges / cores / sidewalls / glue / resin/ wood types / base material etc here.
We've upgraded our different constructions, like our woodcores and our carbon structural inlays.
For 2021, we're using 2 types of woodcores, A classic poplar & beech one and a lighter and more responsive bamboo woodcore on our high ends boards.
For the first one, we have created subtil mix of poplar and beech, strategically arranged to combine a poppy and responsive feeling, riding predictability while keeping these mechanical properties all along the board's life. For the second one, we use bamboo to add extra pop to our core and reinforce the snowboard's structural layers. By combining Bamboo with poplar, we have created a state-of-the-art Wood Core that perfectly mixes spring loaded performance, weight saving and durability.
We make an extensive use specialist aeronautical fibres such as Biax, Triax, Hybrid, Carbon and Kevlar to reinforce our boards and improve their behaviour on the snow.
Dual Carbon Blade
Our Dual Carbon Blade structure features a dual stringer between the bindings, supplemented with a Kevlar strip. We use this internal structure for Blackwood, Mistress and the DJ Aguila. (Please note the length of the Carbon Blade and Kevlar strip may vary according to model).
-V- Carbon Blade
This -V- shaped Carbon stringer inlay runs from the binding zone toward the contact points near the nose and tail, completed with a Kevlar strip. We use the -V- Blade structure for Mistress and the DJ Aguila.
Dual Carbon Sabre Blade
A bespoke Dual Sabre shaped Carbon inlay from the binding zone toward the contact points, but nearer the nose and tail to enhance versatility while being still ultra-reactive. We use the Dual Sabre Blade structure solely on the new version of the Winter Is Mine model.
Where are you building, what factory in what country? No wrong answer here. What makes this production facility the best solution?
Just like most of the big brands established in Europe, we're building our boards at the Meditec factory.
They got the know-how and the technic, production quality, and we're constantly interacting with the factory all along the creation process for a new or returning models. We stay loyal to them since day one.
Which pricepoint is seeing the most action at retail? Premium, bottom or in the middle? What do the people want?
We think there is a market for every one, we mean a right price for every riders.
We could have conceived and manufactured an "aerospace 1000+ euros snowboards" but our products are intended to be ridden by the masses, not only by the richer ones. Also, except for one model, our Snowboard range mostly is freestyle/all mountain oriented and therefore, those products are build to stand a tough life. Pricepoint has to be economically acceptabe for an average consumer. That's our philosophy.
Consumers are more open than ever to unusual shapes. Got any mad shapes next year? How long will this shape direction last… is it a good thing for snowboarding?
Unusual shapes are fun, but if you're about to spend between 300 and 500 euros into something, it has to work right : we'd rather conceive timeless snowboards that will stand the test of time. On another hand, what works well mechanically in terms of shapes and cambers has to be perfect for riding according to the conception. Maybe some of those crazy shapes will disappear or improve with time. At Verdad's, we're testing and deciding what goes in production. For 2021, we've decided to keep it simple, efficient and timeless…
We're really interested in graphic themes running through your line. What is your art department feeding you for next year?
We're all snowboarders so we start with the board's program and its name, and trust our graphic designers. Graphic trends is one thing we don't really follow at Verdad's. Just like any other trends. That's also another thing that makes us unique : We try to carve our own path in the snowboard industry without checking what our friends at other brands are drawing, building and selling.
What are your top marketing stories for next season? This will help us to put the focus on the right decks.
There is a big novelty for Our 10 th Range for 2021.
With innovation in our blood, we're shifting gear, daring to do what no other brand has ever done before: We are releasing each model in our snowboard range in 2 different cambers. You read that right. The same model, the same build, but each board is available with 2 cambers and 2 personalities. Riders can opt for a surgical turbo-charged switchblade version of a classic camber or the forgiveness and versatility of our hybrid camber version in the model that you love.
It's up to rider's choice.