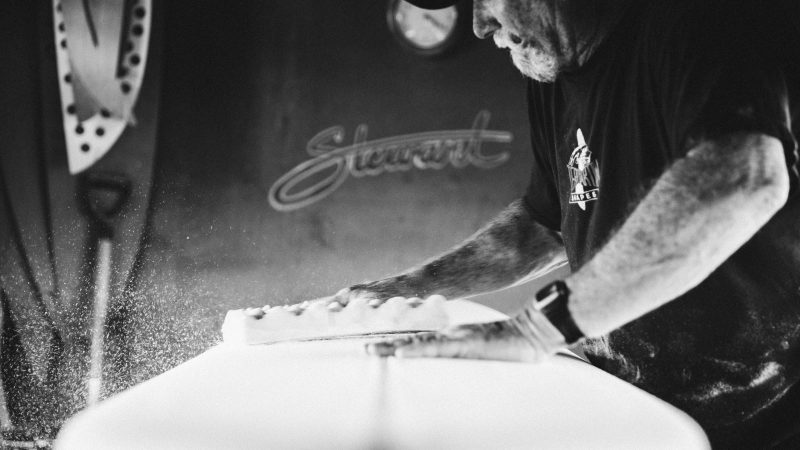 Sample N'Co to License & Distribute Stewart Surfboards Throughout Europe
French distributor Sample N'Co is partnering with Californian brand Stewart Surfboards to bring their products to Europe. Sample N'Co will be the brand's new European distributor and licensee.
Press Release:
STEWART SURFBOARDS ANNOUNCES NEW LICENSEE AND DISTRIBUTION FOR EUROPE.
California based, timeless and legendary surfboard brand, Stewart is pleased to announce, Sample N Co, French based distribution company as their new licensee and distributor for Europe.
Licensing, distributing and selling surf and outdoor brands all over Europe for the last 10 years, Sample N Co is now adding Stewart Surfboards to complete their board offer.
With a solid expertise on distributing and developing core brands on the European territory, Sample N Co will work alongside Stewart Surfboards to spread out the authentic, artistic and inclusive stoke created by Bill Stewart. Sample N Co's network will allow Stewart Surfboards to establish a European based production and insure a consistent representation in the old continent's surfshops.
Ashley Stewart Leines, CEO of the family business is excited about this new partnership: "As a heritage brand, we're fortunate to have strong brand recognition and demand for our products around the globe, but with high shipping and import costs, it's not always easy to satisfy that demand directly from our San Clemente, California shop. We're excited to work with Sample N Co's top-notch sales team and existing distribution network to bring Stewart to the best surf shops and direct customers in more countries than ever before."
Guillaume Marage Sample N Co's founder and CEO is equally pleased about this new collaboration: " We are stoked to have  Stewart Surfboards in our roster of surf brands. Stewart is an iconic surf company founded by a world-renowned shaper with an artistic edge. Due to his creative eye for conceptualizing and improving designs, the Stewart Surfboards brand is now synonymous with original, customized and innovative boards. It creates unique, quality and innovative products that are designed for a broad range of surfers. No matter a customer's size, gender, skin color, or skill level, everyone is welcome. Stewart Surfboards wants everyone to be the best surfer they can be.  More than manufacturing high end surfboards, Stewart provides a full sensory experience. This timeless positioning will complete the Sample N Co offer and I'm sure will contribute to keep on establishing our company as a key player on the European surfboards' Market."
Sample N Co sales team will be on the road starting this August showing the Stewart Surfboards collection to European surf stores. Interested retailers should contact Nigel Gibb, VP of Sales: [email protected]