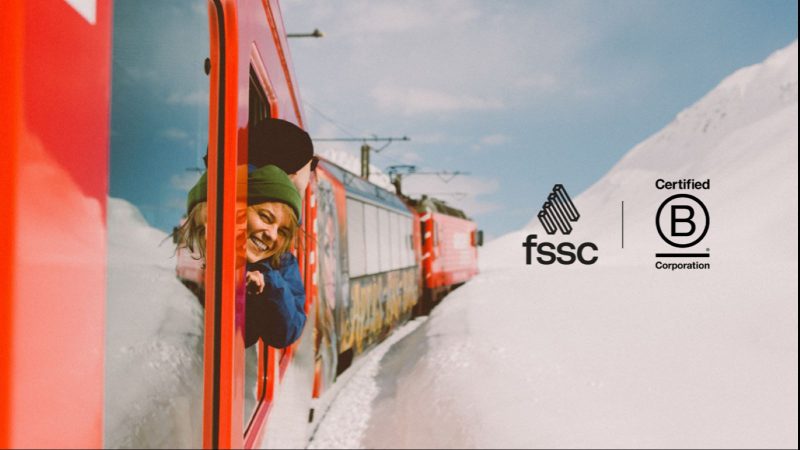 Full Stack Supply Co Achieves B Corp Certification
Demonstrating their commitment to workers, customers, suppliers, community, and the environment, Full Stack Supply Co. has achieved B Corp certification with a score of 93.5. Following this news, SOURCE got in touch with Sara Asmoarp, FSSC's Global Head of Supply Chain and ESG for an interview – check back soon!
Press Release:
Full Stack Supply Co is a Certified B Corp
Full Stack Supply Co (FSSC) announces that the company, as well as the three prominent brands within 'the Stack' — Faction Skis, FW Apparel, and United Shapes — are now B Corporation (B Corp™) Certified. As a Certified B Corp in the outdoor industry, FSSC and its three launched and acquired brands are meeting high standards for social and environmental performance, transparency and accountability. In solidarity with the collective of Certified B Corporations, FSSC commits to using business as a force for good, to catalyze change in the outdoor industry and beyond.
The "B" in B Corp stands for "Benefit for All," emphasizing five central stakeholders: workers, customers, suppliers, community, and the environment. To become B Corp Certified, FSSC underwent a rigorous third-party assessment to measure impact on each of these five groups, scoring 93.5 points, well above the 80 required to achieve certification. Becoming a part of the B Corp community means FSSC are actively working towards a more inclusive, equitable and regenerative future.
"Our road to B Corp Certification started in 2014-15," says Alex Hoye, Co-Founder and CEO of FSSC. "Torn by the reality that outdoor recreation and products damage our ecosystems, we came to the conclusion that our collective of people and brands should be harnessed as a powerful platform for positive impact. The B Corp community is an inspiring approach that serves as a multiplier for both companies and individuals to raise awareness and continuous improvement of environmental and social responsibility. We know that the journey is only beginning, for FSSC and our society, and we'll keep working as a team and culture to improve our impact."
"The journey doesn't stop here, we will continue to work as a team towards a more sustainable future," adds Sara Asmoarp, FSSC's Global Head of Supply Chain and ESG. "We view business as a vehicle to build community, not just profits. We are proud to count ourselves among this group of pioneering businesses that are leading a global movement for an inclusive, equitable, and regenerative economy. It's not just the right thing to do, the fans of our brands recognize the power of the B Corp Certification, and this milestone builds trust and value."
Sébastien Chahidi, Head B Corp Certification (SMEs) & Community and Educational Programs at B Lab™ Switzerland, says, "Congratulations to Full Stack Supply Co who joined the B Corp Movement! They have demonstrated that beyond their values, their actions towards climate and social action are highly valuable. We are proud to count on the commitment of Full Stack Supply Co to constant improvement and to fostering an inclusive, equitable and regenerative economy."