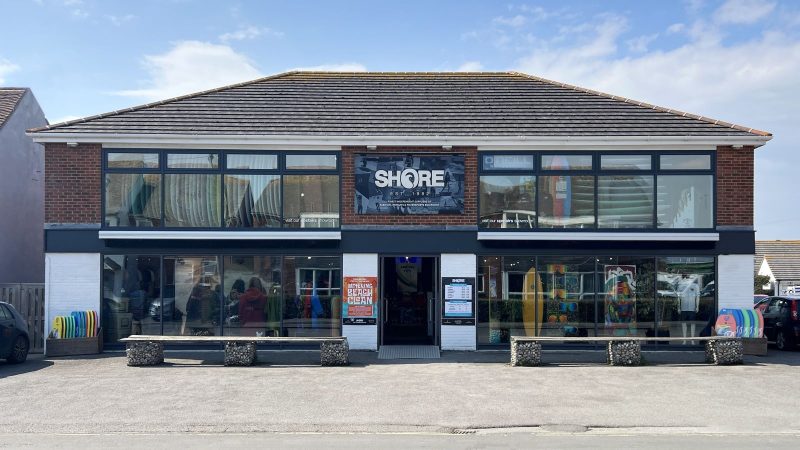 40 Years In The Biz: UK-Based Shore Talk Ups, Downs & Industry Trends
From hut to multi-storey store with multiple warehouses, Shore remains on the same road as it began 40 years ago. SOURCE got in touch with Shore's Operations Director Henry Churchill to get an insight into the ups, downs and trends that have occurred over the last 40 years.
Who is the team behind Shore and what made you set up a store in East Wittering?
Shore was founded by Simon Crawford back in 1982. Through the years we have been lucky enough to have some great team members who have all helped Shore get to where it is today. We currently have around 20 full time staff across the store and helping with the online side of the business. What's great is 90% of these live in and around the village of Wittering. The Wittering's and the surrounding area have grown massively in popularity over the last 40 years and the local watersports scene continues to be a huge draw to the area. No matter what watersport you're into the Wittering's usually has at least at some point in the year the right conditions for it.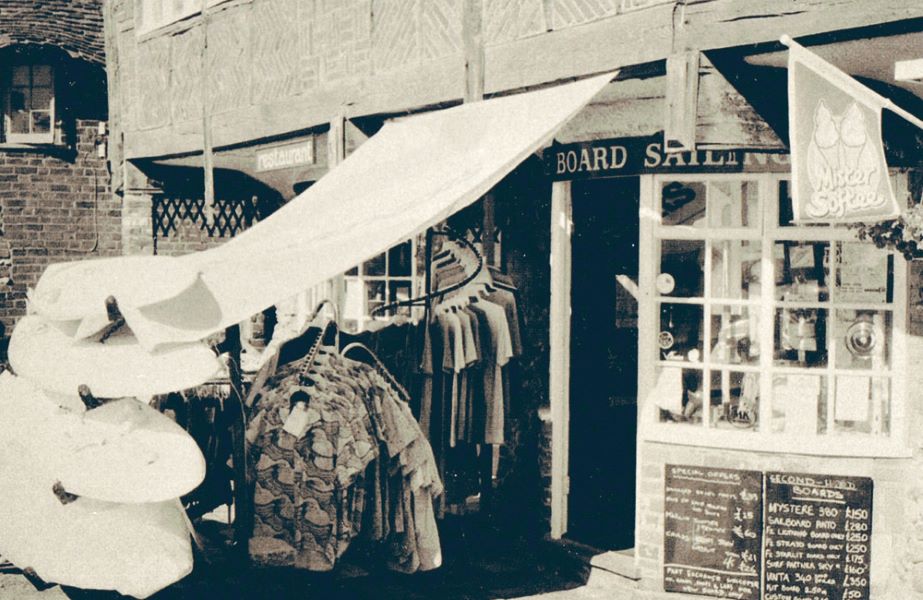 Congratulations on the 40th anniversary of the shop, much must have changed over that period, what's been the biggest trends and changes you've witnessed in that time?
Thanks 40 years was a big mile stone for us and we ended up having our busiest ever year as a business.
When we started, we were based out of a 5sq meter hut right on the beach. Through the 40 years the shop has got bigger and bigger, but we have always been based on the same road; we now occupy almost 350 sq meters across 2 floors and multiple warehouse sites all within a mile of the original hut.
The biggest changes have come as you would expect in the form of technology. We started with pen and paper and that evolved to the fax machine, mail order brochures and then obviously the internet came along. Customers back in the 80s used to receive our 10-page brochures in the post then fax in their orders with cheques and we would go to the post office once a week. Its all now obviously online and now customers can just double tap at 4PM and get their gear delivered from us the next morning!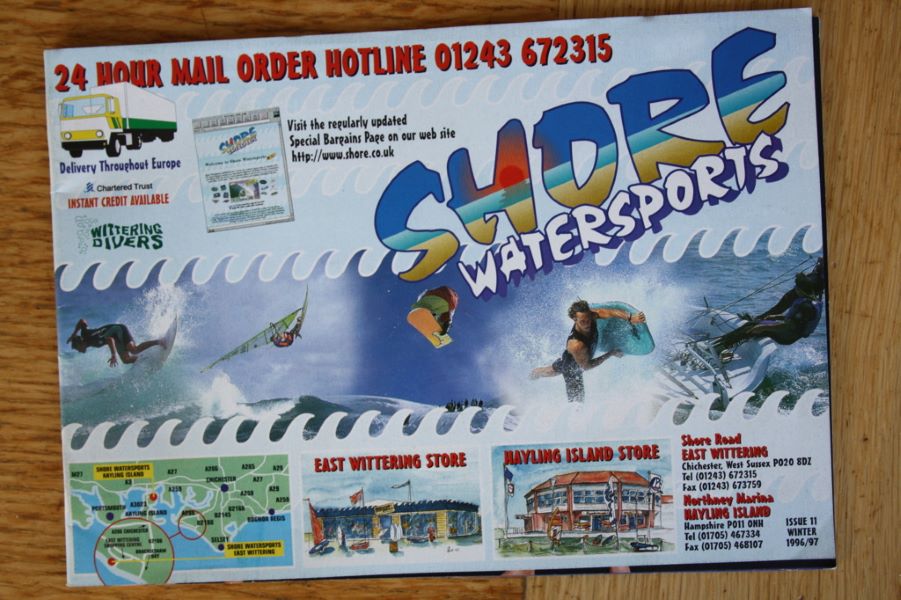 What do you think will be the next biggest trend?
We really do see the trend of customers wanting an experience when shopping in person. This has been massively amplified by Covid but seems to be here to stay. It blows our mind how many customers love coming in and smelling the wax.
In terms of sports, I imagine as prices and barriers to entry come down e-foiling or small powered-boards may start appearing as customers want to be out on the water longer enjoying the high. Just look what's happened in the e-bike market.
Finally, the environmental and social responsibilities of businesses are rightly in focus more and more. It's clear customers now understand the difference in greenwashing for marketing's sake and companies who are actually committed to lessening their impact and contributing more to improve greater society.
What's been the biggest seller over the last decade – product and brand wise?
As you can imagine a decade is a long time. In store, the category we have probably sold the most of is wetsuit boots. The sea on the south coast gets very cold (can get down to 5/6 degrees) so a thick pair of boots are needed for all watersports. On top of that, we also have shingle down to the water at high tide, so in the summer they are in hot demand. It looks like we have sold over 24,000 pairs in the last few years alone…
Brands with a clear environmental and social direction have also rocketed in the last few years to become our biggest suppliers/partners. They have a clear vision, and as much as it is a pain sometimes, their image control does seem to mean they are on the right path for longevity.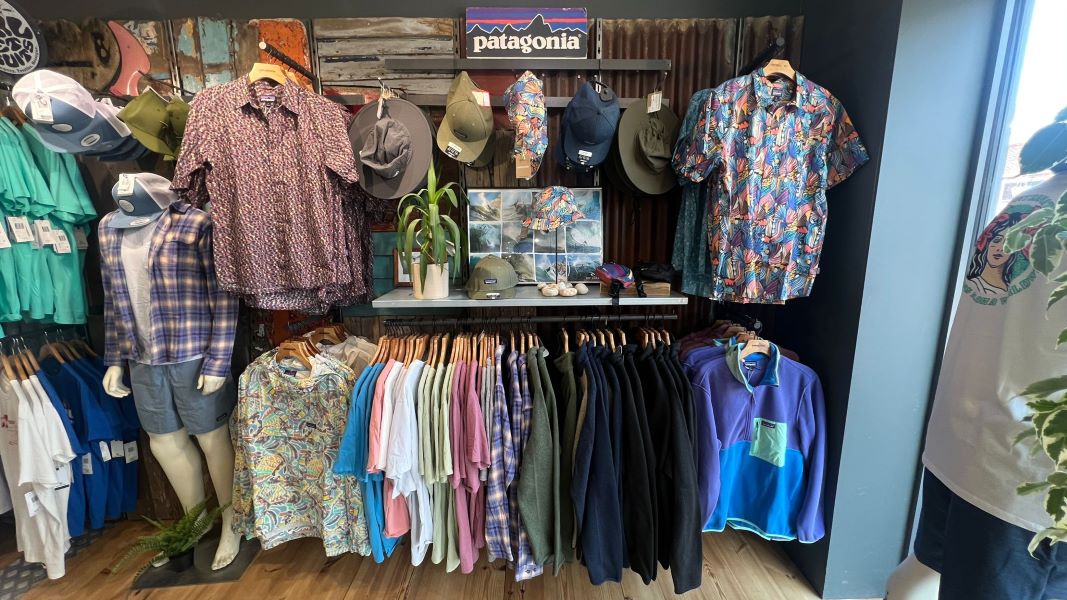 With many bricks and mortar stores coming and quickly going, what's been the secret of Shore's success do you think?
Getting the right mix of location, people and product has been key. We try and elevate the store as much as possible and every year we continue to invest in improvements to help tell the brands and our story. Customers want to shop and experience products in an environment that matches with the quality of goods we are selling so keeping a clean but authentic vibe is key. We are not a buckets and spades retailer we like to sell quality products that last and build relationships with our customers. It's not uncommon to find our team down the pub on a Friday with the same customers who were in earlier that day.
What are your hopes for the next 40 years? Or at least this up and coming season?
At our core we are a family owned and run local business our aim is to make decisions that mean we can be here in another 40 years time we could easily try and shoot for the stars and blow up but I think we have all seen that doesn't work. Keeping it simple and ensuring we never stand still should keep us going on the right track.
What is currently the biggest seller right now in the surf market for you?
The surf/actionsports market is in a state of flux at the moment. Some major online players and brands have finally worked out trading without making a profit for years isn't viable, so there's about to be a big shake-up which we know we can capitalise on. On top of this, it finally seems like brands have worked out that working with quality retailers helps their message and brand positioning so hopefully we see a pull back from there D2C sales and outlets while they work closer with retailers to help push the brands message and marketing.