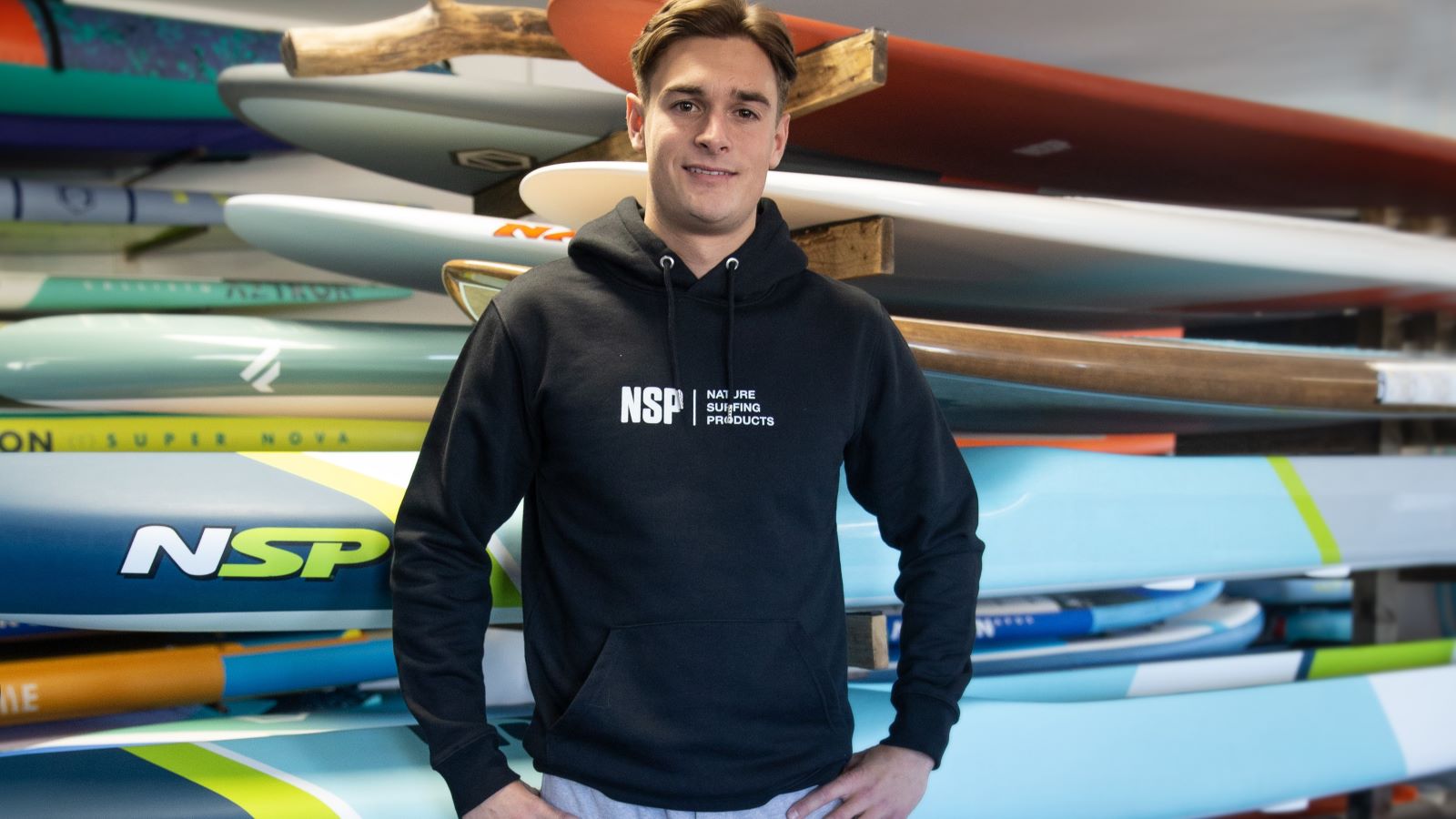 6x UK Champion SUP Racer Blue Ewer Joins NSP Team
Press Release:
Blue Ewer UK SUP Champ Racer Signs a deal with NSP
Blue Ewer (21) from Devon, UK, grew up with salt water in his blood. His father, Dave, owns Reactive, a watersport store, and as an active waterman himself, he has spent a lifetime honing his skills in windsurfing, paddleboard, surfing and foil.
"My dad was always on the water for as long as I remember. Naturally, I followed in his footsteps, experimenting with many different water sports from a young age."
Blue found his talent on a paddleboard in SUP Surfing and eventually progressed into racing.
Over the last few years, Blue has stepped up his game and has six national titles. The next logical step was to move into the European and International arena, where he raced against the world's fastest.
Unphased by this leap, Blue secured fifth place in the technical race at the European Championships and 9th in the Spints at the ICF World Championships. Great results and a decent amount of media exposure caught the eye of NSP, which has produced some of the fastest SUP race boards on the planet, quickly racking up some of the most soughtafter and prestigious titles with the help of national and international athletes.
"I am stoked to join the NSP team who are dominating the podiums at most international events. These faster and more versatile boards will help me become a contender for the
world's best and hopefully get some podium time for myself."
NSP's International Marketing Manager, Caren Forbes added:
"Continuing to build on the success of World Champions, Travis Grant and Titouan Puyo,
we are building the next generation of talented, young racers from around the world. Blue Ewer, a 6x UK Champion and all-around waterman, is a great addition to our team in the UK. It's going to be an exciting year of SUP racing with Blue on the starting line representing NSP and this is only the beginning."
Blue will have a fair bit of travelling in 2023, where he will race in most of the Euro Tour events and several of the APP World Tours. Blue will work in his father's shop at home, Reactive Watersports, which has recently moved into abrand new purpose-built unit near Ivybridge.
Determination and hard work will be essential to Blue's success as he pushes for podium-worthy performances in the 2023 season and beyond.
Image credit: @sceneimages