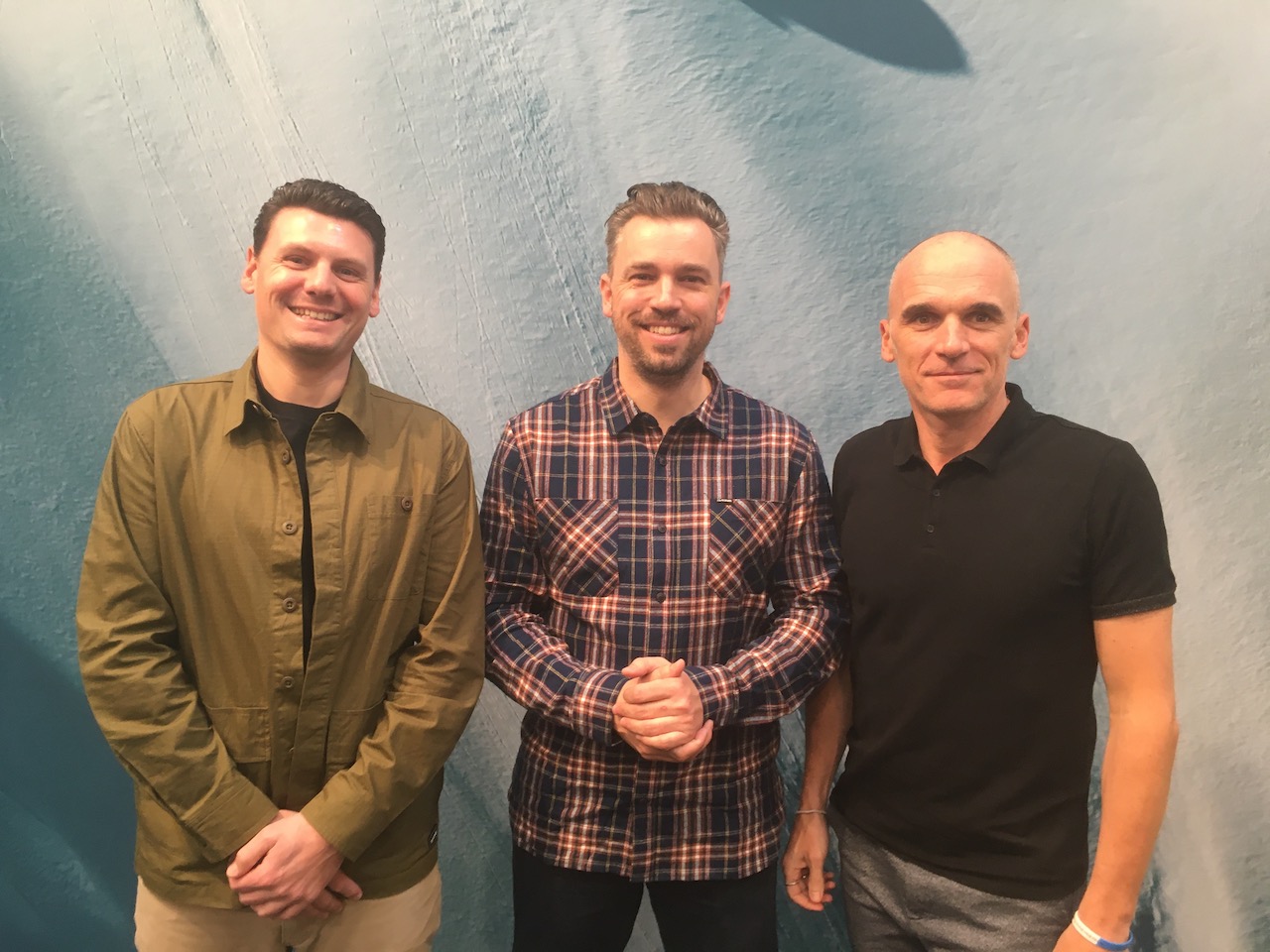 Dakine's New European Owner Bucher + Walt Explain Details Of Ownership
Editor's note: this interview was conducted before the current crisis hit.
Following the acquisition of Dakine Europe by Bucher + Walt SA, SOURCE sat down with Julien Bucher CEO of Bucher and Walt SA and Dakine Europe's Marketing Manager, Flavien Foucher to discuss how the integration of the two operations is progressing.
Please tell us about Bucher + Walt
The company was founded in 1966 by Julien's father Manfred Bucher and his friend Pierre Walt. They started in a garage near Morges importing boat fittings into Switzerland and over the years added a number of other brands. In 1984 they started working with Dakine importing their windsurfing footstraps. The business grew and they moved to Neuchatel where the business is currently based.
The business currently revolves around three pillars all based around sports; water sports, sports lifestyle and sports electronics. In each part of the business Bucher and Walt represents well established brands for example, in water sports Jobe, in action sports Dakine and Garmin in electronics. With more than 70 employees the business represents a total of well over a 100 brands.
How did the deal come about?
Marquee, owner of the Dakine brand for just over a year, originally approached us in 2018 as Switzerland was the number one territory in terms of revenue per capita. They wanted to understand why Dakine was so successful in Switzerland, as they were looking for ideas to help them replicate this success elsewhere. The talks further developed, and Marquee began to realise the complexities of operating in all the different European markets. Their solution was to let us manage the European business. Meanwhile at Bucher + Walt we had been looking for ways of growing our business further and one of the more obvious routes was to expand outside our home market of Switzerland. So, the offer from Marquee made great sense for us especially as we knew the brand inside out, after our 35 years of distributing Dakine.
Please explain the relationship between the parties.
The overall owner of Dakine's IP is Marquee who are based in the United States. They run the global marketing and brand positioning. Marquee has licensed the global rights to the back-end operations to JR26, who carries out this kind of service for a number of different brands including Nike accessories, but are very North American focused. So, a structure very similar to the USA was set up for Europe where Bucher + Walt handles the back-end and Dakine Europe based in Annecy hanles the front-end, in the USA JR26 is the back-end and Dakine Equipment in Hood River the front-end.
How has Dakine Europe benefited from the acquisition?
The brand in Europe has really benefited from a quicker decision-making process made possible by the close geographic proximity between Annecy and Neuchatel. Additionally having a partner based in Europe who knows the European market means we all have a greater understanding on the issues that need to be solved.
And who's on the Dakine management team?
Frank Heissat runs Dakine Europe and has his own management team in Annecy consisting of Flavien Foucher Marketing manager, Jean-Baptiste Tarrit Customer Service Manager, Emmanuel Lorenzato Sales Director and Christophe Broutin Financial Manager, with Frank reporting to me. Since the acquisition we have kept the same team and continued to build on the plans Frank had already set into motion. We are very happy with the performance of the management team in Annecy and with the integration process with Bucher + Walt.
Any positive surprises so far?
Positive surprises for me have been that both parties have brought greater synergies than expected to the table and how complimentary the teams in Annecy and Neuchatel have been. Bucher + Walt (BW) are learning from Annecy and vice-versa. For example, BW was in need of European experience to help it grow securely and Dakine Europe brings this, whilst BW brought an experienced locally based logistics team to help Dakine in that field.
What's the main thrust for the next year or so.
The main focus for the next 12-24 months is to ensure that each account category is offered the right product assortment. In the USA the vast majority of business is with speciality stores whilst in Europe there is much more variety in store type. Each store type has different needs from a marketing, finance and product point of view. The key thing is to ensure we are meeting the needs of each category type in each of these areas, so increasing brand value across the market. In particular smaller doors are important to the authenticity of the Dakine brand and we see these retailers as key to the long-term health of the brand. We feel independent dealers are here to stay but many of them need help to modernise their digital offering. We want to offer a better service to these brick and mortar retailers and help them benefit from the latest digital tools. We will offer location based digital campaigns targeted at consumers but integrated with our retailers, the idea is to drive traffic to local dealers. For now, there are no plans for own brand stores, but we do expect to continue to grow our number of store in store locations, working closely with our retailers.
How do you see the brand developing?
As I said we have known Dakine for years and I myself have worked in many aspects on the brand for 14 years while dealing with the Swiss distribution. Quality has always been the standout feature of the brand which has never been compromised and this is combined with an obsession for producing products that meet customers' needs. All of this has given me great confidence in what the brand stands for.
As a major global partner we can influence the path of direction in product and brand development. For example the market was waiting for Dakine to extend into wetsuits given its existing surf product portfolio. In Europe with its many lakes and long coastline, wetsuits are a natural brand extension for us and the wetsuit project itself was based in Europe, in Cornwall. And for sure Marquee wants to move into new product categories that add value to the brand.
How will Europe be involved in product development?
As the biggest customer of Dakine Equipment, we have a very strong voice in product development, which is very much a two-way process. Over the last few years colours and styles across the globe have become more similar as globalisation and in particular digital media have blurred the lines. We have some colours and styles which are European but much less than before. For example, Europe required both a white colour and slimmer fitting gloves as a result of the Alpine influence on demand. These have now been adopted into our global line as other markets have seen the benefits of the inclusion of this colour and style. We are involved right at the beginning of the process, so the needs of our distribution channels can be built into the plan. But ultimately, we have the freedom to choose which products will fit the European market.