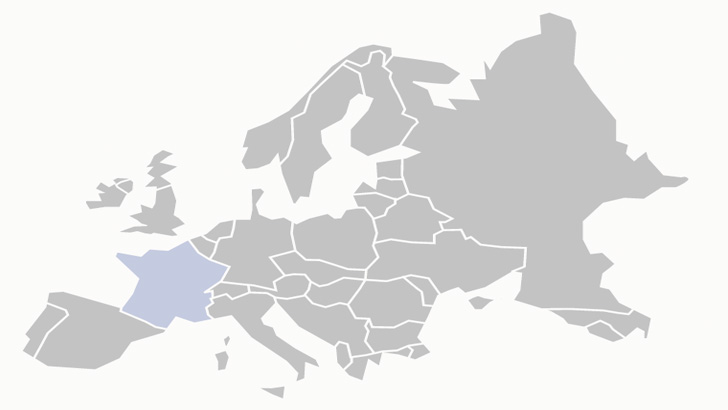 French Market Insight July 2019 (ENG, FR & GER Versions)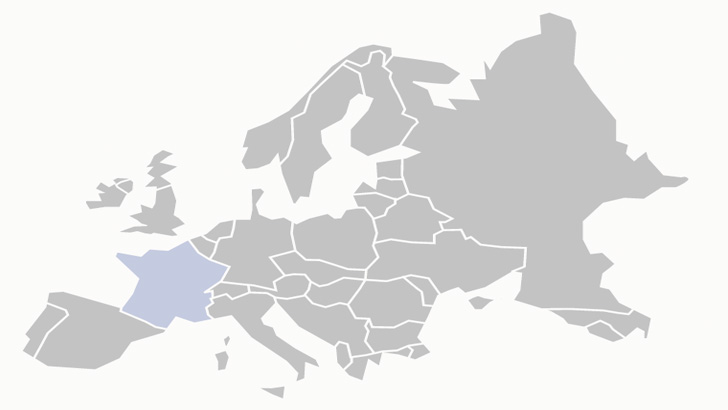 The first glimpses of the positive signs seen in the first months of 2019 seem to be confirmed with the French economy still bearing up well in the second quarter. Growth of the French economy should reach +0.3% in the second quarter, in other words, at a similar level to the first three months of 2019. This growth seems to be largely fuelled by buying power. The last forecasts from INSEE show that the French economy is being driven forward by French consumption. Consumer household spending should bounced back in the first two quarters with +0.5% and +0.4% respectively after a really dire final quarter of 2018 at 0%. The urgent social and economic measures that favour modest incomes announced by president Emmanuel Macron at the end of the year have propped up the balance sheets of households with a high propensity to consumption. Upgrades and expansion of employment bonuses, cancellation of the increase in social security contributions (CSG) for retired people with incomes under 2,000 Euros and tax and contributions exemptions for overtime hours coupled with wage dynamics have all started to drive the buying power of a number of modest households. By Benoit Brecq.
Another positive sign on the international scene, France seems to be attracting foreign investors. Our country has for the first time joined the top 5 most appealing countries. Improvements to the business climate and the recent drop in business taxation rates (reducing to 25% between now and 2022) has allowed France to leap to fifth place on the list of most attractive countries in the world. It seems as though that despite the Gilets Jaunes movement, punctuated by outbursts in the last seven months with footage being sent around the globe, our country is still very much liked. The economic lights in France seem to be turning to green at the start of 2019 but what's it really like for the boardsports industry and, more specifically, for retailers as they tackle the 2019 season?
All the shops we asked seemed pretty unanimous: The Easter holidays went well in terms of visitation numbers as well as in-shop sales. Tamarindo on the Ile d'Oléron tell us that, "we had a lot of people in during the Easter holidays so logically made good sales as well" before adding, "the month of April combined holidays, tourism, good waves and nice weather. The perfect mix for generating traffic and sales in the shop." The same went for Maa Surf Shop in Moliets where Delphine says, "The weather was really good and the Easter holidays were a success this year compared to last year," and yet she adds, "the month of May was unfortunately a bit quieter with the traditional bank holidays falling in the middle of the week, which didn't really allow people to extend their weekends of May as usual." It was the same story for Nicolas from the shop Nico Beach in Cap Ferret, "customer numbers and sales in May were pretty average, the bank holidays placed mid week undoubtedly played a part in that this year."
For shops on the coast, the nice conditions in spring and early season seem to have been favourable to in-shop sales. Tamarino tell us, "This spring the isothermal range worked pretty well, customers were kitting themselves out with wetsuits to surf earlier on in the season. The surf conditions were also really favourable and this was inevitably reflected in sales at shops." Nico from Nico Beach adds along the same lines that, "this year the water stayed really cold late into the season so all the isothermals sold really well, wetsuits as well as accessories: booties, gloves and cagoules." As for brands, the most mentioned were Rip Curl, Vissla, O'Neill and Picture. In boards, once again the start of the season was synonymous with comfortable, easy-to-use boards with quite a lot of volume. Alban from Unclezaz shop in Mimizan says that, "After a winter of quite substantial swell and big waves, the return to quite mellow conditions encouraged customers to come into the shop to look for their new board for the summer", he adds, "it's mostly boards that are comfortable and easy to paddle that customers look for so boards like longboards, big fish or hybrids." He also mentions a trend that seems to be emerging a bit this year, "we are seeing quite a big return to the retro type twin fin, these boards are comfortable and cool to surf and go well with the current trends, more and more people are interested in these shapes." The most prevalent brands here seem to be torq, Modern and …Lost. In clothing, the good weather has also proved beneficial to shops, like at Maa Surf Shop where Delphine comments that, "This year customers were turning towards summer products earlier. The pleasant temperatures and the nice weather compared to last year entices people into the shop." She continues, "with the lovely days at the start of the season, people came in to equip themselves with lighter pieces for summer." It was the same effect at Freeride Surf Shop in Bidart where Michel confirms that, "the weather is really great this year so sales are better than last year and the clothing section is working pretty well this season." However he does notice that, "customers pay more and more attention to the low priced items, reductions etc. They are looking for a good deal most of all." The most mentioned brands in the surf apparel range are brands easily recognised by a summer clientele looking for Quiksilver, Rip Curl, Billabong and RVCA.
As for shops that are more street-orientated, the skateboard market seems to be making a comeback, especially at Wall Street in Lyon where Mickael explains that, "Skateboarding is on the rise in terms of participation and demand and that is felt in terms of visitation numbers and sales in the shop." He adds, "the discipline is enjoying more and more success and now all kinds of people are doing it. There's also quite a lot of product renewal going on, which makes the market quite dynamic." In pure street skate it seems as though wide and retro shapes are favoured by skaters for their stable, reassuring characteristics with brands such as Santa Cruz, Palace, Welcome and Sk8 Mafia. Another aspect of the sport that seems to be working well in shops is surf-skating. Alex from the Boardrider shop in Anglet tells us, "Surf-skate is one of our best sellers in the shop's street section at the moment. It speaks to skaters as well as surfers but further still, to boardsports enthusiasts in general." A family of products confirmed by Alban from Unclezaz, "Surf-skate is increasingly in demand from our customers in the shop, as soon as they get on one of our test boards they love the feeling and generally go ahead and buy one." The best selling brands at the moment seem to be YOW, Carver, Flying Wheels and Smooth Star. The clothing department seems to be a bit more complicated as Mickael from Wall Street explains, "trends are changing rapidly and constantly, a brand that worked really well last year can be more difficult to sell this year." Examples he gives of this would be Thrasher and Rip N Dip. "Skaters are looking more for core brands or those offering limited collections or exclusives, like Helas, Polar, Magenta Or Nike for example."
The start of the 2019 season seems to be quite positive: the national economic indicators combined with favourable weather seem to be paying off in customer numbers and sales in shops. Let's hope that the weather and waves can build on their strong start to make the 2019 season as good as it has promised so far…
FRENCH
Les premiers signaux positifs entrevus dans les premiers mois de 2019 semblent se confirmer, puisque l'économie française résiste, une fois de plus, au second trimestre. En effet, la croissance économique française devrait atteindre + 0,3 % au deuxième trimestre, soit un niveau similaire à celui des trois premiers mois de l'année.
Une croissance qui semble largement dopée au pouvoir d'achat. En effet, les dernières projections de l'Insee montrent que l'économie française est largement soutenue par la consommation des Français. Les dépenses de consommation des ménages devraient rebondir durant les deux premiers trimestres avec respectivement + 0,5 % et + 0,4 %, après un dernier trimestre 2018 très morose à 0 %. Les mesures d'urgence économiques et sociales en faveur des revenus modestes, annoncées par le président Emmanuel Macron en fin d'année, sont venues soutenir le porte-monnaie des foyers ayant une forte propension à consommer. La revalorisation et l'élargissement de la prime d'activité, l'annulation de la hausse de la contribution sociale générale (CSG) pour les retraités aux revenus inférieurs à 2 000 €, la désocialisation et la défiscalisation des heures supplémentaires, conjuguées à une dynamique des salaires, ont commencé à doper le pouvoir d'achat de nombre de ménages modestes.
Autre signe positif, sur la scène internationale, la France semble séduire les investisseurs étrangers. Pour la première fois, notre pays intègre le top 5 des pays les plus attrayants. L'amélioration du climat des affaires et la récente baisse du taux d'imposition des sociétés (réduit à 25 % d'ici 2022) ont permis à la France de se propulser à la cinquième place des pays les plus attractifs du monde. Il semblerait donc que, malgré le mouvement social des Gilets jaunes, ponctué ces sept derniers mois de débordements dont les images ont fait le tour de la planète, notre pays plaît beaucoup.
Si les voyants économiques en France semblent donc passer au vert en ce début d'année 2019, qu'en est-il réellement dans l'industrie de la glisse et, plus précisément, chez les revendeurs, avant d'aborder la saison 2019.
Tous les magasins interrogés semblent assez unanimes : les vacances de Pâques ont été bonnes, que ce soit en termes de fréquentation ou de ventes en magasin. Chez Tamarindo, sur l'île d'Oléron, on nous confie : "Nous avons eu beaucoup de monde pendant les vacances de Pâques et, logiquement, nous avons donc fait de belles ventes". Et d'ajouter : "Le mois d'avril a combiné, vacances, tourisme, jolies vagues et beau temps, le mix parfait pour créer du trafic et des ventes en magasin". Même constat chez Maa Surf Shop, à Moliets, où Delphine nous dit : "La météo a été très clémente et les vacances de Pâques ont été plutôt réussies cette année par rapport à l'an dernier". Cependant elle ajoute : "Le mois de Mai est un peu plus calme, malheureusement, avec les traditionnels jours fériés qui sont tombés en plein milieu de semaine et n'ont pas réellement permis à tous de profiter des ponts classiques de Mai". Même constat pour Nicolas du magasin Nico Beach, au Cap ferret : "La fréquentation et les ventes du mois de Mai ont été assez moyennes, les jours fériés en cours de semaine ont sans doute joué un rôle cette année".
Du côté des magasins côtiers, les jolies conditions du printemps et du début de saison ont, semble-t-il, été bénéfiques pour les ventes en magasin. Chez Tamarindo : "Ce printemps, le rayon isotherme a plutôt bien fonctionné, les clients s'équipent de plus en plus en néoprène, pour surfer de plus en plus tôt dans la saison. En plus, cette année, les conditions de surf ont été très favorables et les ventes en magasin s'en ressentent nécessairement". Même constatation chez Nico Beach : "Cette année l'eau est restée très fraiche jusque tard dans la saison et la catégorie isotherme s'est assez bien vendue, que ce soit les combinaisons et tous les accessoires : chaussons, gants et cagoules". Au niveau des marques, les plus citées sont Rip Curl, Visla, O'Neill, ou encore Picture. Au niveau des planches, une fois de plus, le début de saison est synonyme de planches confortables avec pas mal de volume. Alban, du magasin Uncle Zaz à Mimizan, nous dit : "Après un hiver asses fourni en swell et grosses vagues, le retour des conditions plus tranquilles incite les clients à pousser les portes du magasin pour venir chercher leur nouvelle planche pour l'été". Il ajoute : "C'est surtout les planches faciles à la rame et confortables que les clients recherchent, donc toutes les planches type longboard, gros fish ou encore hybride". Il remarque également une tendance qui semble se dégager un peu cette année : "On assiste pas mal au retour des planches rétro type Twin Fin, ces planches sont à la fois confortables et cools à surfer, elles collent bien à la tendance actuelle et de plus en plus de clients s'intéressent à ce type de shapes". Les marques les plus plébiscitées semblent être Torq, Modern ou encore Lost. Côté textile, la météo assez clémente semble être aussi bénéfique en magasin, comme chez Maa Surf Shop où Delphine remarque : "Cette année, les clients se tournent plus tôt vers les produits été, les températures agréables et le beau temps, comparés à l'an dernier, attirent les gens en boutique". Elle ajoute : "Avec les beaux jours du début de saison, les gens viennent s'équiper en pièces plus légères pour l'été". Même ressenti chez Freeride Surf Shop, à Bidart, où Michel confirme : "La météo est vraiment agréable cette année et, du coup, les ventes sont meilleures que l'an dernier et le rayon textile fonctionne assez correctement cette saison". Cependant il remarque : "Les clients sont de plus en plus attentifs aux petits prix, bradés ou autres. Pour s'équiper, ils recherchent avant tout le bon plan". Les marques les plus citées dans cette gamme de produits sont surtout les marques à forte notoriété, recherchées par la clientèle estivale comme, notamment, Quiksilver, Rip Curl, Billabong ou encore RVCA.
En ce qui concerne les magasins plus orientés Street, le Skateboard semble faire son retour, comme chez Wall Street, à Lyon, où Mickael nous confie : "Le Skate est en grosse progression en termes de pratique et de demande, ce qui se ressent au niveau de la fréquentation et des ventes en magasin". Il ajoute : "La discipline a de plus en plus de succès et, aujourd'hui, tout type de personnes s'y mettent. Il y a aussi pas mal de renouveau dans les produits, ce qui rend le marché assez dynamique." Côté Skate Street pur, il semblerait que les shapes assez larges et rétro soient privilégiés par les pratiquants, pour leur côté stable et rassurant ; avec des marques comme Santa Cruz, Palace, Welcome ou SK8 Mafia. Un autre type de pratique semble bien fonctionner en magasin, c'est le Surf-skate. Alex du magasin Boardrider d'Anglet nous dit : "Le Surf-skate fait partie de nos plus grosses ventes sur la partie street du magasin, en ce moment. Il touche aussi bien les skateurs que les surfeurs mais, plus largement, les amoureux de la glisse en général". Une famille de produits confirmée par Alban de chez Uncle Zaz : "Le Surf-skate est de plus en plus demandé par nos clients en magasin ; dès qu'ils montent sur nos planches test, ils adorent les sensations, ce qui déclenche généralement l'achat". Les marques les plus vendues en ce moment semblent être Yow, Carver, Flying Wheels ou encore Smooth Star. La partie textile semble un peu plus compliquée, Mickael de chez Wall Street explique : "Les tendances changent rapidement et en permanence, une marque qui fonctionnait très bien l'an dernier peut être plus compliquée à vendre cette année". Il cite notamment Trasher ou Rip N Dip. "Les skateurs sont plus à la recherche de marques Core ou qui proposent des collections limitées ou exclusives, comme Helas, Polar, Magenta ou Nike.
Le début de saison 2019 semble donc plutôt positif : les signes économiques nationaux, associés à une météo favorable, semblent se ressentir dans la fréquentation et les ventes en magasin. Espérons que la météo et les vagues continuent d'être au rendez-vous, pour confirmer une saison 2019 qui semble déjà plutôt bien partie …
GERMAN
Die positiven Anzeichen der ersten Monate des Jahres 2019 scheinen sich zu bestätigen: Die französische Wirtschaft schlägt sich wacker im zweiten Quartal. Das Wachstum der französischen Wirtschaft sollte im zweiten Quartal +0.3% erreichen und damit den ersten drei Monaten des Jahres entsprechen. Dieses Wachstum wird größtenteils von der Kaufkraft angetrieben. Die neuesten INSEE-Prognosen zeigen, dass die französische Wirtschaft von dem Konsum ihrer Landsleute angetrieben wird. Die Ausgaben der privaten Haushalte erholen sich voraussichtlich in den ersten beiden Quartalen mit +0.5% und +0.4% von dem verheerenden letzten Quartal 2018 mit seinen 0%. Die dringenden sozialen und wirtschaftlichen Maßnahmen, die den Geringverdienern zugute kommen und die Präsident Emmanuel Macron Ende des Jahres ankündigte, haben die Kontostände der Haushalte unterstützt und den Konsum befeuert. Die Erhöhung von Angestelltenprämien, die Streichung der erhöhten Sozialabgaben für Rentner mit einem Einkommen unter €2000,- sowie Steuer- und Abgabenbefreiungen für Überstunden in Kombination mit einer Lohndynamik trugen dazu bei, die Kaufkraft vieler Haushalte mit geringem Einkommen zu steigern.
Ein weiteres positives Zeichen auf internationaler Ebene: Frankreich scheint ausländische Investoren anzuziehen. Unser Land landet zum ersten Mal unter den Top 5 der attraktivsten Länder. Dank der Verbesserungen des Geschäftsklimas und des neuesten Rückgangs bei den Unternehmensbesteuerungen (Reduzierung auf 25% bis 2022) konnte sich Frankreich den fünften Platz auf der Liste der attraktivsten Länder der Welt sichern. Trotz der Gelbwesten-Bewegung, deren Proteste und Ausbrüche weltweit dokumentiert wurden, scheint unser Land noch immer vielen zu gefallen. Was die Wirtschaft Frankreichs angeht, steht die Ampel Anfang 2019 offensichtlich auf Grün. Doch wie läuft es wirklich für die Boardsport-Industrie und insbesondere für die Händler in diesem Jahr?
All die befragten Shops stimmen größtenteils mit ihrer Einschätzung überein: Die Osterferien liefen gut in Bezug auf die Kunden- und Verkaufszahlen. Tamarindo auf der Île d'Oléron berichtet: "Während der Osterferien kamen viele Leute zu uns, logischerweise sorgte das für einen guten Umsatz. Der April kombinierte Ferien, Tourismus, gute Wellen und schönes Wetter. Die perfekte Mischung, um Kunden anzulocken und den Verkauf zu steigern." Das Gleiche galt für den Maa Surf Shop in Moliets, wo Delphine erklärt: "Das Wetter war wirklich gut und die Osterferien waren ein Erfolg im Vergleich zum letzten Jahr. Leider verlief der Mai etwas ruhiger, da die Feiertage auf einen Mittwoch fielen, was vielen Leuten nicht erlaubte, ihre Mai-Wochenenden wie üblich zu verlängern." Auch Nicolas von Nico Beach auf dem Cap Ferret stimmte zu: "Die Kunden- und Verkaufszahlen waren dieses Jahr im Mai recht durchschnittlich, die ungünstig gelegenen Feiertage in der Wochenmitte trugen zweifelsohne dazu bei."
Die Shops in Küstennähe profitierten von den günstigen Bedingungen im Frühling und am Anfang der Saison. Tamarino berichtet: "Die isothermischen Kollektionen liefen recht gut, die Kunden statteten sich selbst mit Neoprenanzügen aus, um schon früh in diesem Jahr zu surfen. Die Surfbedingungen waren außerdem ideal, was sich in den Verkaufszahlen der Shops widerspiegelt."
Nico von Nico Beach fügt hinzu, "dass dieses Jahr das Wasser sehr lange sehr kalt blieb, deshalb verkauften sich die isothermischen Produkte besonders gut, Neoprenanzüge ebenso wie Accessoires: Booties, Handschuhe und Hauben." Was die Brands angeht, fielen immer wieder die Namen Rip Curl, Vissla, O'Neill und Picture. Bei den Boards gingen komfortable, einfach zu fahrende Bretter mit viel Volumen bestens über die Ladentische. "Nach einem Winter mit recht vernünftigem Swell und großen Wellen ermutigte die Rückkehr zu entspannten Bedingungen die Kunden, sich in den Shops nach einem neuen Board für den Sommer umzusehen", erklärt Alban from Unclezaz Shop in Mimizan und fügt hinzu: "Das sind meist Boards, mit denen man leicht paddeln kann wie Longboards, Big Fish oder Hybrid-Bretter." Außerdem erwähnt er einen Trend, der in diesem Jahr aufzukommen scheint: "Wir beobachten ein relativ großes Comeback der Retro-artigen Twin-Fins. Diese Boards sind komfortabel und cool zu surfen und passen zu den aktuellen Trends. Immer mehr Leute interessieren sich für diese Shapes." Die verbreitetsten Marken sind hier torq, Modern und …Lost. Auch auf den Verkauf von Kleidung hat sich das schöne Wetter positiv ausgewirkt. Delphine vom Maa Surf Shop kommentiert: "In diesem Jahr wandten sich die Kunden schon früher den Sommerprodukten zu. Die angenehmen Temperaturen und das gute Wetter im Vergleich zum letzten Jahr lockten die Leute in den Shop. Dank der wundervollen Tage zu Beginn der Saison kamen die Kunden vorbei, um sich mit leichteren Stücken für den Sommer auszustatten." Für den Freeride Surf Shop in Bidart galt das Gleiche und Michael bestätigt: "In diesem Jahr ist das Wetter wirklich toll, deshalb ist der Umsatz besser als im letzten Jahr und auch der Kleidungssektor funktioniert diesmal ziemlich gut." Dennoch stellt er auch fest, "dass Kunden zunehmend an günstigen Produkten und Rabatten interessiert sind. Fast alle sind auf der Suche nach einem guten Deal." Die gefragtesten Brands im Bereich Surf Apparel sind Quiksilver, Rip Curl, Billabong und RVCA.
Die Street-orientierten Shops freuen sich über das Comeback des Skateboard-Marktes, dazu gehört auch Wall Street in Lyon. Mickael erklärt: "Skateboarding ist im Aufschwung in Bezug auf Teilnehmerzahlen und Nachfrage. Das macht sich über die Besucherzahlen und den Umsatz im Shop bemerkbar." Er fügt hinzu: "Die Disziplin wird immer erfolgreicher und jetzt skaten alle möglichen Leute. Außerdem gehen eine Reihe von Produkterneuerungen vonstatten, dadurch wird der Markt recht dynamisch." Beim Street Skaten scheinen die Skater breite und Retro-Formen dank ihrer Stabilität zu bevorzugen und Brands wie Santa Cruz, Palace, Welcome und Sk8 Mafia sind hier gefragt. Auch das Surf-Skating scheint zur Zufriedenheit in den Shops zu laufen. Alex vom Boardriders-Shop in Anglet berichtet, dass "Surf-Skates derzeit zu den Bestsellern des Street-Bereichs vom Shop gehören. Es spricht sowohl Skater als auch Surfer an und im Allgemeinen Boardsport-Enthusiasten." Alban vom Unclezaz kann das nur bestätigen: "Surf-Skate wird von unseren Kunden zunehmend nachgefragt. Sobald sie eins unserer Test-Boards ausprobieren, lieben sie das Gefühl und kaufen anschließend meist eins." YOW, Carver, Flying Wheels und Smooth Star erweisen sich momentan als Marken, die sich am besten verkaufen. In Sachen Kleidung ist es etwas schwieriger, wie Mickael vom Wall Street Shop berichtet: "Die Trends ändern sich so schnell und ständig, dass eine Marke, die im vergangenen Jahr gut lief, im Jahr darauf viel schlechter zu verkaufen ist." Dazu gehören Brands wie Thrasher und Rip N Dip. "Skater sind eher auf der Suche nach Core-Brands oder limitierten Kollektionen, wie sie Helas, Polar, Magenta oder Nike beispielsweise anbieten."
Der Auftakt der Saison 2019 scheint recht positiv: Die nationalen Wirtschaftsindikatoren kombiniert mit günstigen Wetterbedingungen spiegeln sich in Bezug auf Kundenzahlen und Umsatz positiv wieder. Es bleibt zu hoffen, dass das Wetter und die Wellen auch weiterhin mitspielen und die Saison 2019 das hält, was sie verspricht….