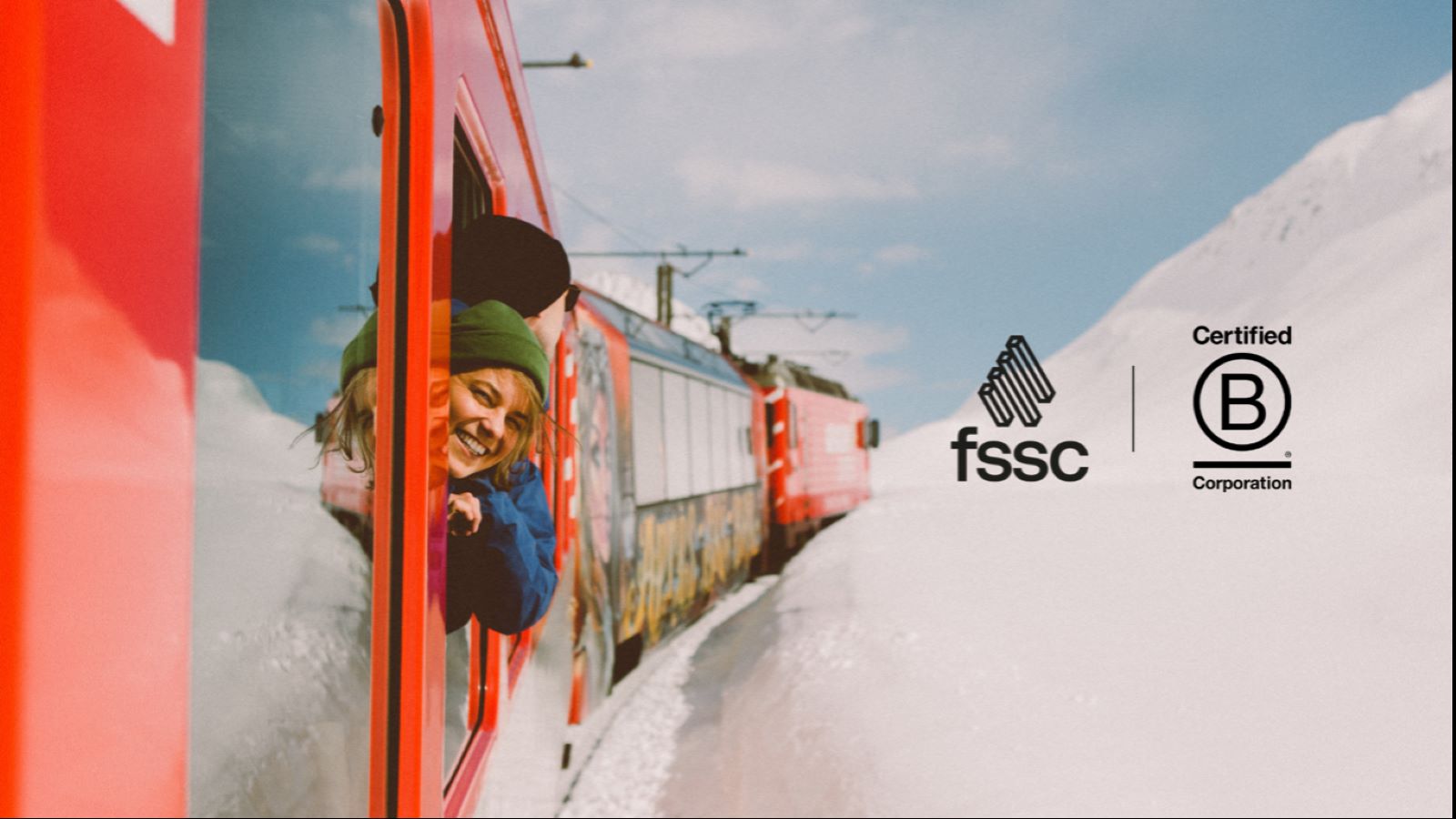 Interview: Full Stack Supply Co Becomes B Corp Certified
We published yesterday that Full Stack Supply Co (FSSC) — parent of the three outdoor brands, Faction Skis, FW Apparel and newly-acquired United Shapes Snowboards— had attained the coveted B Corporation (B Corp) Certification. As a Certified B Corp, FSSC and each of its brands are committed to using business as a force for good. And as we mentioned, we connected with FSSC's Head of Supply Chain and ESG, former Volvo engineer Sara Asmoarp. Here's what she had to say about the exciting milestone.
Hi Sara, big news today, congratulations.
On behalf of the whole FSSC team who brought this to life, thank you. We are very proud to join this collective of future-thinking brands who want to make a difference. This is something we have been specifically working towards for more than three years and we appreciate what B
Corp does to set benchmarks for social and environmental performance, transparency and accountability. The B Corp Certification is a wonderful validation of our efforts, but we also recognise that we are still at the beginning of the journey.
You completed a third-party review of the impact of your business on workers, customers, suppliers, community, and the environment. How did the assessment work?
To become B Corp Certified, we completed a rigorous assessment called 'The B Impact Assessment'. It was a deep dive into our business, assessing our social and environmental performance at every layer of our operations. It's like a detailed audit, but going way beyond the financials, and delving into all of our social and environmental standards. The minimum score to become certified is 80 points, and we were thrilled that FSSC scored 93.5 points. This assessment marks the first step on our ambitious journey towards constant improvement, with the aim to increase our certification score.
The assessment poses over 400 questions. It's a great way for us to assess the areas in which we are excelling, and other areas where we will focus on continuous improvement.
You also updated the company's articles of association. Can you summarise what this action entails?
Leaders build and nurture communities, not just profits, and that's what we're committed to. To achieve B Corp Certification, our collective of hundreds of shareholders voted to amend the fundamental legal framework that our business is based on, our corporate articles of association, stating that our business decisions always take into account people and the planet.
How is FSSC measuring its carbon footprint?
We calculate our carbon footprint annually to make informed decisions on how to reduce our emissions year on year. Where it's impossible to reduce, we offset using high quality carbon offsets, investing in sustainable energy production. For the 2020-21 season we offset our scope 1, 2 and a portion of our scope 3 emissions—a total of 618,000kgs of CO2, equivalent to 1.9 million kilometres driven by car. Our climate journey is just beginning, with a goal to offset all of our direct and indirect emissions, ultimately becoming net zero. We measure our emissions with the expertise of Climate Partner. For our film productions, we also use the specialist group Albert to measure, reduce, and offset any remaining costs related to our media content. It has been a real eye-opener and changed the way we plan and produce our films.
FSSC is also collaborating with a number of non-profits. Who are some of your primary partners right now?
Collaboration catalyses change. We've created lasting and important relationships with partners such as 1% for the Planet, Protect Our Winters, Coombs Outdoors, and Outdoor F.U.T.U.R.E.. By supporting and donating to organisations, individuals, and events that bring about a positive environmental and social impact, we commit our business to the goal of building a more inclusive, equitable, and regenerative future for all.
The "B" in B Corp stands for "Benefit for All," and we truly believe our brands and the outdoors should be accessible for everyone, which is why we will continue to push for representation within outdoor sports, and continue emboldening and creating space for under-represented groups to push the boundaries of the sports and the arts that we represent: from skiing to snowboarding, to hiking, surfing, skating, to film-making, and beyond.
How is FSSC empowering its employees?
We believe in the power of individuals to create collective strength. When we come together, we can achieve great things. Our internal team protests peacefully, votes and lobbies for the environmental and social reform our planet needs, and we'll always use our brands' platforms to encourage our extended community to do the same.
We have a passionate, talented team and their health is one of our top priorities. We encourage skiing, snowboarding & ski-touring from our offices located within striking distance of the mountains in the Alps and Rockies; we maintain a friendly Strava group to encourage our team members to run or cycle on their lunch breaks; and we host daily team lunches at our HQ where the team cooks healthy meals and eats together. We're proud to provide a generous benefits package to encourage a healthy work-life balance.
Congratulations once again, Sara. Any final words?
Joining this community is not just the right thing to do, our fans recognise the power of the B Corp Certification. It builds trust and value. The journey doesn't stop here, we will continue to work as a team towards a more sustainable future.