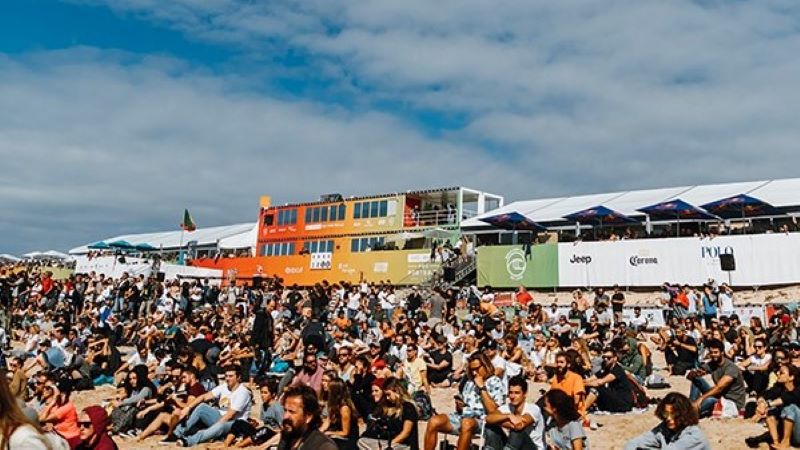 MEO Pro Portugal 2022 To Be Presented By Rip Curl
The 3rd stop in the 2022 WSL Championship Tour is to be presented in partnership with Rip Curl. MEO Pro Portugal heads to Peniche, with the waiting period opening in just a few short days on March 3.
Press Release:
Rip Curl Onboard as Presenting Partner of MEO Pro Portugal
Today the World Surf League (WSL) and Rip Curl announced an extended partnership, with the iconic Australian surf brand coming onboard as the presenting partner of the Meo Pro Portugal, the third stop on the 2022 Championship Tour (CT). The news comes just weeks after the WSL announced that the Rip Curl WSL Finals will return to Lower Trestles in California this September for the end of the 2022 CT season, serving as a reminder of the brand's commitment to surfing at all levels.
Rip Curl is one of the most significant supporters of men's & women's professional surfing, and we're very happy to expand our partnership with them beyond the iconic Rip Curl Pro Bells Beach & Rip Curl WSL Finals," said Cherie Cohen, WSL Chief Revenue Officer. "By coming in as the presenting partner of the MEO Pro Portugal in Europe, as well as two of the most prestigious Challenger Series events in Australia, Rip Curl joins the WSL in solidifying its commitment to the future of the sport throughout all levels of competition worldwide. We look forward to collaborating for years to come."
By signing on as the presenting partner of the Meo Pro Portugal, Rip Curl will continue their strong connection with the waves of Super Tubos in Peniche, a place where the brand took their iconic 'Search' Event back in 2009.
Prior to the main show, Peniche will also host the European Final of the Rip Curl Grom Search. 27 surfers from all over the Old Continent will battle in Under-16, Under-14 and Under-12 categories, both boys and girls for the titles. The Rip Curl Grom Search is a real hotbed of young talent, having uncovered future World Champions such as Gilmore, Medina and many more.
The event will happen on February 28 and March 1, on a location to be decided on the day depending on conditions.
Tune into WorldSurfLeague.com for all the action.
Stay up to date with Rip Curl:
Instagram: @RipCurl_Europe | @RipCurl_Women
Facebook: @RipCurlEU
Twitter: @RipCurl
TikTok: @Rip_Curl
Click here for Rip Curl's YouTube channel