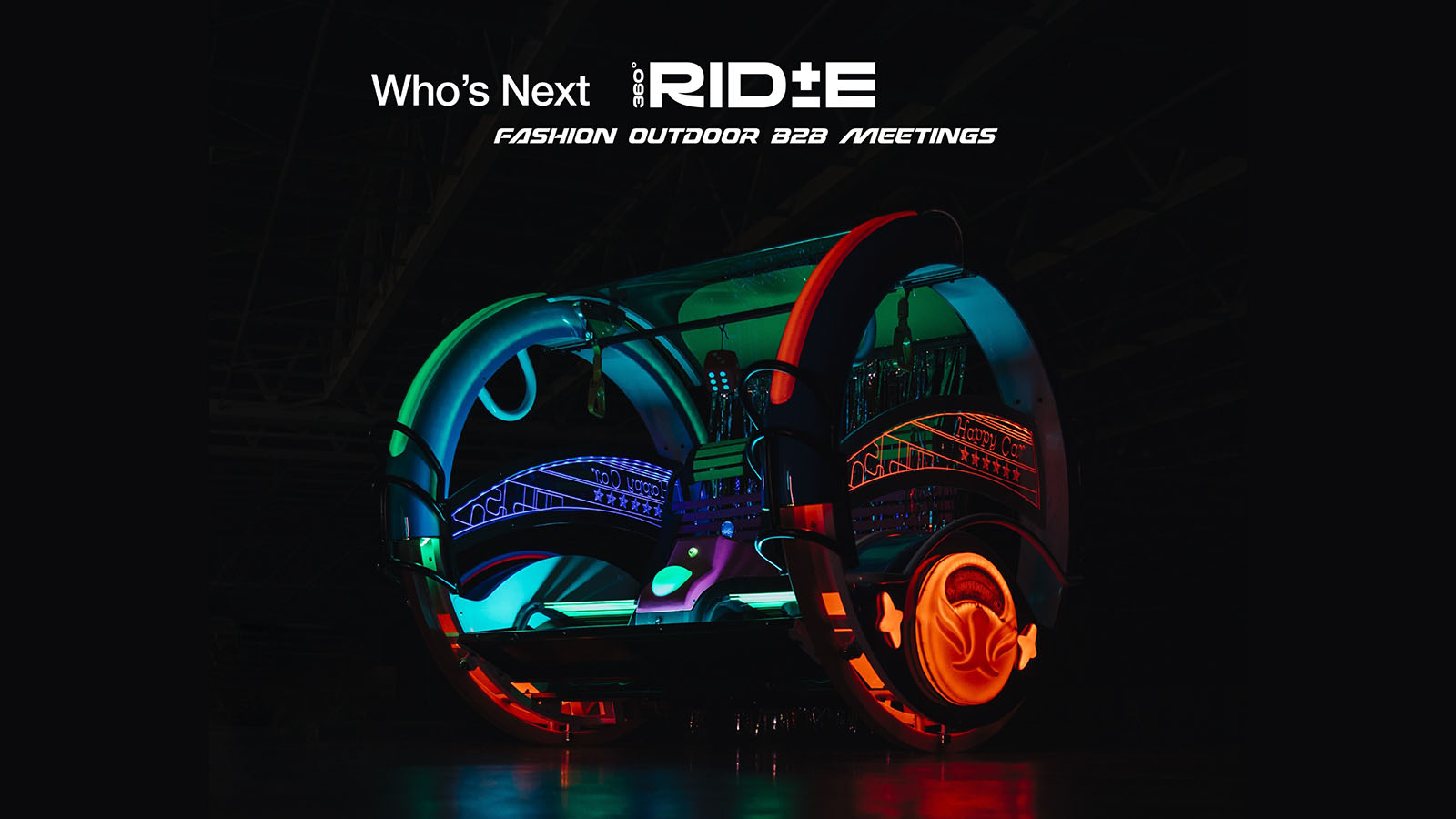 Outdoor Sector Introduced to Who's Next Tradeshow by Sportair With 360° RIDE
Following the news of Sportair partnering up with Who's Next to bring the Outdoor sector to one of France's well-established B2B fashion tradeshows, we got in touch with the Sportair guys to learn more about the show's newest section: 360° RIDE.
What was the thinking behind partnering up with Who's Next?
Sportair and WSN (Who's Next) are both owned by Comexposium (SIAL, SILMO…). Consequently, our work is the same: we create and organise B2B matchmaking events, to bring together brands and retailers.
We know that more and more customers are looking for technical products and retailers need to be able to satisfy this demand. And seeing as Who's Next already gathers this community, it made sense to add in a new sector that is dedicated to the Outdoor sector.
Please tell us a bit about the history behind the Who's Next show.
SINCE: 1994
WHEN: 2 times a year, in January and September, for 4 days.
WHAT: Ready-to-Wear, Accessories, Beauty and Lifestyle
Sustainable fashion – IMPACT
Solutions and innovations for retailers and fashion brands – TRAFFIC
International exhibition dedicated to the jewellery market – BIJORHCA
VISITORS: 45,000 visitors are expected to attend each edition at the Porte de Versailles, of which 70% are retail, multi-brand, department store and e-commerce buyers.
FOR WHOM: Presenting the new collections from Ready-to-Wear, Accessories, Beauty and Lifestyle brands to fashion industry professionals, Who's Next is mainly aimed at buyers from all over the world. Agents, journalists, buying offices, stylists, schools, and trend forecasters all meet at this leading industry event, to discover the new trends of the sector.
Since 2019, Who's Next has been welcoming IMPACT: the event dedicated to sustainable brands and solutions.
>From September 2020, Who's Next will also welcome Traffic: the event dedicated to innovative business development solutions for fashion brands and retailers.
>From September 2021, Who's Next will host Bijorhca, the event dedicated to the jewellery market.
Tell us about the 360° ride section.
This new area will be at the entrance of Hall 6, close to the Impact sector (dedicated to eco-friendly brands). We want to encourage a large audience for 360° Ride, so we'll organise a corner to show how creative, fashionable, and sustainable Outdoor brands are.
What product categories and brands can retailers anticipate being on the 360° Ride section?
Technical Outerwear and accessories are the main targets of the section.
What side events are planned around the show?
In terms of what's on offer, there will be several other professional events gathered at the Porte de Versailles in Paris on the same dates. In order to simplify what's on as much as possible and to make getting around easier for French & International buyers, here's a quick breakdown:
Who's Next (Ready-to-Wear, Accessories, Beauty, Lifestyle),
IMPACT (sustainable fashion initiatives),
Traffic (solutions to help brands and distributors to develop),
Bijorhca (Jewellery and worsted materials)
There will also be the Salon International de la Lingerie and Interfilière Paris which will present the new lingerie, loungewear, swimwear and activewear collections.
It is also Men's Fashion Week in Paris, so there will be loads of international buyers in the city.
What are the attractions of having a Paris based event?
Paris is the capital of fashion, an international landmark, and is easy to access. For more than 25 years, Who's Next has been a must for professionals in the sector. Today, travel is still complicated, so by joining Paris, we allow brands to go towards the buyer, rather than having to wait for buyers to travel to them.
Why should retailers visit the show?
First and foremost to discover new brands and to renew and to complete offers and pre-orders for their shop, but also to mix with the whole fashion community. Who's Next is 4 days of events, more than 50 conferences, parties and afterparties, masterclasses, a fashion culture in its animations and restaurants, more than 1000 exhibitors gathered together and buyers coming from all over the world.
We like to say that Who's Next is the biggest concept store in the world.