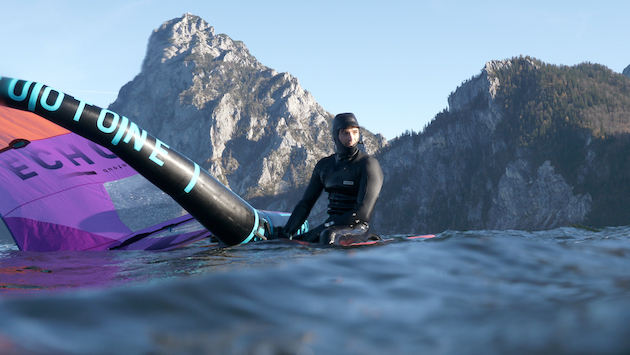 Ion S/S 22 Water helmets
Retail Buyers Guide: Water Helmets S/S 22 Retail Buyer's Guide
Brand: ION
Interviewee: N/A
What are the main trends in the helmet market for water board sports in SS22?
Wingfoiling will have a big impact on the helmet market in the upcoming seasons. We will see brands developing new models and styles targeted directly towards this new sport. It will expand the market for watersports helmet quite a bit.
What is the general consumer's attitude towards wearing water helmets? Has this changed in recent years?
With Kitefoiling and now Wingfoiling being so popular, the demand and the attitude towards wearing a helmet has definitely changed. People are aware of the possible injuries a hydrofoil or a board can cause.
What were your biggest sellers in SS21?
Our Hardcap Comfort is our biggest seller in SS21 as it comes with a lot of features including earpads and a dial-fit adjustment system, altogether at a reasonable price point.
How are you segmenting your SS22 collection and what are the price points?
The Hardcap is the only water helmet from ION in SS22. We offer this classical ABS shell helmet in three different levels/specs and therefore price points. Those three models also come in three different sizes covering head circumferences from 53-63cm.
The Hardcap Core is our base version at 54,99€. It comes with two sets of comfort lining to ensure the perfect fit and comfort. There is also the option to attach earpads which need to be bought separately.
The Hardcap Amp model offers the two comfort linings but additionally a dial-fit adjustment system and a ratchet buckle to improve the fitting of the helmet to a maximum. It is selling for 79,99€.
Finally we have our Hardcap Select which includes everything you want from a top-level water helmet. Two interchangeable comfort linings, dial-fit adjustment system, earpads and a magnetic closure buckle. Price point 109,99€.
Where do you expect the biggest growth in helmets for SS22?
Due to the big demand right now, we really expect growth across the whole range with the Hardcap Core probably leading the sales figures as we sell a lot of them to kite and now also wingfoiling schools.
What shapes / construction designs are you offering in your SS22 collection?
Our Hardcap models come in a classical ABS shell construction with non-water absorbing EVA impact cushioning and two sets of comfort lining to assure the perfect fit. The shell design resembles those of the well accepted and timeless skate helmet shapes which are also very popular in wakeboarding nowadays.
What materials are you using in your SS22 collection?
ABS for the Shell, EVA for the impact padding, PE Foam for the lining.
What colours / prints are you offering in your SS22 collection? Any standout collaborations?
Each model comes in a variety of colours matching our collection of wetsuits and harnesses for the SS22 season. For the Hardcap Select helmets, we usually collaborate with an artist or graphic design studio to achieve an outstanding design matching our capsule collection.
Are you offering any accessories to your helmets?
Standard earpads and earpads that can hold a walkie talkie specifically designed for schools.
Are your helmets targeted to specific customers / rider types?
No, they are all inclusive.