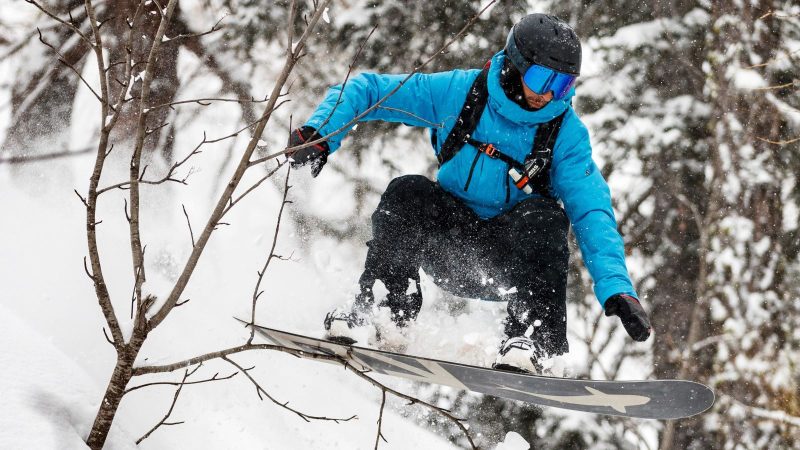 Over 50 Years Of Material Innovation: Discover Hexcel, The Company Behind Material Solutions
Where materials come from and how our boards (and skis) are made is a hot topic at the moment, particularly from a sustainability perspecitve. We spoke with Achim Fischereder, the Marketing Director of Hexcel Industrial, a company who supplies brands with the innovative, high performance materials solutions they need to produce their boards, to find out just how those material solutions are manufactured.
Can you give me a brief introduction to Hexcel and your role with the company?
My name is Achim Fischereder and I am the Director of Marketing for Hexcel Industrial. Hexcel Corporation is a global leader in advanced lightweight composites technology, providing innovative high-performance material solutions that are lighter, stronger, and tougher, and which help to create a better world for us all. Our product range includes carbon fibre, carbon and glass fibre reinforcements, prepregs, honeycomb, resins, and composite structures for use in commercial aerospace, space, and defence, and industrial applications. Hexcel's industrial business supplies materials for energy, automotive, sports & leisure, and marine sectors. Our work and customer base are incredibly varied but, as a keen skier myself, nothing beats getting up in the mountains and feeling first-hand the difference that our composite materials bring to a well-engineered ski or snowboard.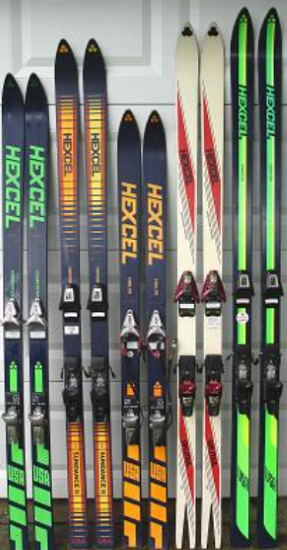 How long has Hexcel been involved in composite materials for the winter sports market? Didn't the company even make its own skis at one point?
Yes, starting in 1970, Hexcel used to make skis. As a result, Hexcel has been supplying materials for winter sports for more than 40 years. The Hexcel branded Hexcel skis were incredibly advanced for their day and used aluminium honeycomb cores instead of the plywood cores commonly used at the time. This produced much lighter skis which were typically less than half the weight of comparable skis. Hexcel skis had quite a following amongst the top slalom racers at the time and were said to be super-light and extremely quick from edge-to-edge. Ultimately, the honeycomb skis were rather expensive to manufacture, and the company chose to divest the ski business at the end of the 1970s. The honeycomb skis were produced by the new owners, the Hanson Company for a while but then disappeared from the market in 1981.
Many of our readers will have come across Hexcel materials in finished winter sports hardgoods without perhaps realising it. Where do manufacturers apply Hexcel products when they are creating modern composite skis and boards?
That is exactly right. Often, it is our materials that are directly contributing to the low weight or stiffness parameters of a particular ski or board, but they are hidden away inside the product. I would summarise by saying that our winter sports product range covers 3 main areas:
For the ultimate in mechanical performance, Hexcel prepreg materials, such as HexPly® M78.1-LT, are fast curing, easy to handle, and provide outstanding adhesion to aluminium, wood, and thermoplastics, which is one of the key performance requirements for ski and board manufacturers. We now also have the HexPly Nature range with a certified bio-carbon content and the possibility to include flax fibre reinforcements.
Some customers want a ski reinforcement layer that is pre-cured, and for them, Hexcel offers a wide range of Polyspeed® laminates which provide excellent mechanical stiffness-to-weight properties. Polyspeed laminates can vary between unidirectional, woven and grid-based carbon, glass, aramid, or hybrid materials and they are supplied fully cured, in sheets or rolls, ready to use immediately in production.
Lastly, Hexcel provides its Modipur® Polyurethane which some manufacturers use as a highly effective core materials for skis. These PU materials can also be used in helmets and other safety products, making it possible to produce smaller, lighter designs than those made from conventional polystyrene foam.
It is a complete range of material solutions that, combined with decades of winter sports experience and our strong technical support team, help us create exactly the right composite package for each ski and board manufacturer.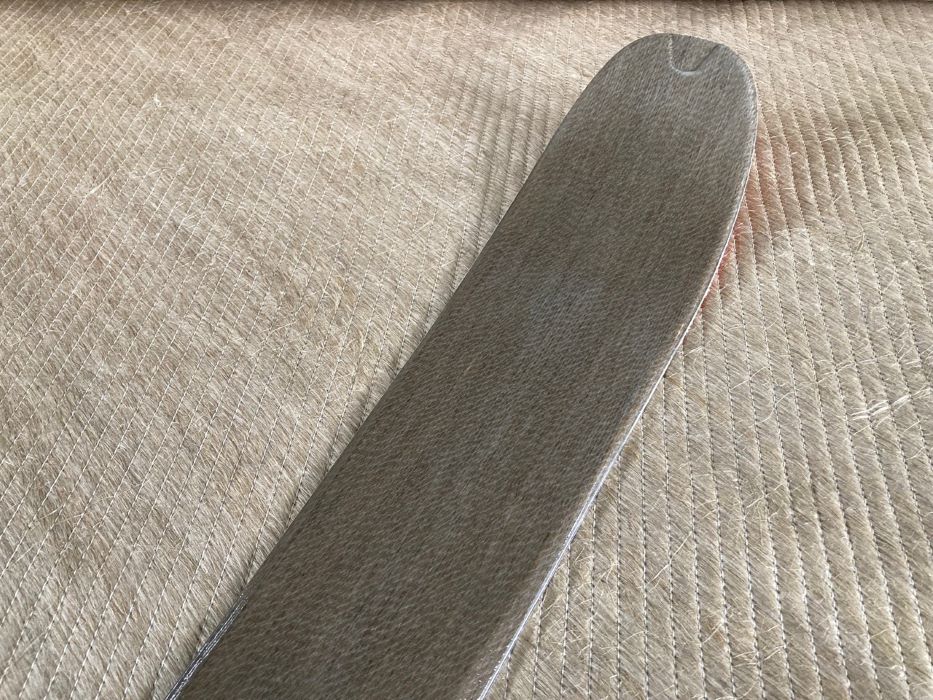 So, does Hexcel mainly support the larger volume, short cycle time manufacturers or does the company also create some more tailored solutions for the smaller artisan builders?
Hexcel has solutions for both, what is important is that our composite materials are adding value and enhancing the performance of the equipment in which they are used. Of course, some of our fast-curing prepreg solutions such as HexPly® M78.1-LT, and our polyurethane resin injection systems are used by high-volume manufacturers to achieve extremely short cycle times, but many of our technologies are just as applicable to smaller producers. Hexcel also supplies prepreg materials that have a much longer out-life (the time they can remain outside the freezer and remain usable) than traditional materials. These products, such as the low-temperature curing HexPly M79, present a much more user-friendly option for the smaller custom ski or board builder that might not have large storage freezers or high-temperature presses or ovens.
Across the industry we have seen reports of participation levels returning to and exceeding pre-pandemic figures with a healthy percentage of first-time skiers and riders taking to the snow. Are you seeing a similar trend in terms of material demand?
Yes, from a winter sports order perspective, the demand still seems to be strong and as a key material to nearly every OEM, our production capacity is well utilised. Customers continue to challenge us to provide materials that speed up production, and this is where products like HexPly M78.1-LT come into their own versus in-house produced prepregs. With a cure time of only seven minutes at 120˚C it delivers a much faster curing cycle and processing properties that remain consistent from one delivery to the next.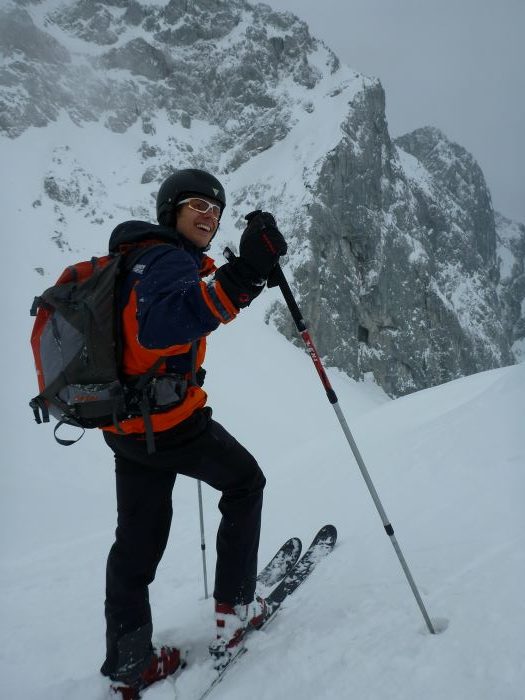 Sustainability is also a very visible theme. Traditionally high-performance composites have not had the best reputation in terms of both the sustainability of the raw materials, processes and also the recyclability of the end products. What is Hexcel doing about these issues?
As we mentioned earlier, some of our recent focus has been on reducing cure cycle times and enabling our customers to produce skis and boards faster. Typically, they are still maintaining the same cure temperatures but overall, the energy input per ski is reduced with our fastest curing systems.
You are right that sustainability is a key factor and we have certainly been pushed to provide options that are greener but that do not compromise on performance. Last year, we launched the HexPly Nature Range of products. The Nature Range now features proven Hexcel winter sports resin systems with improved sustainability and includes HexPly M78.1-LT prepregs with bio-contents of 20%. The Nature Range is available with standard glass fibre reinforcements, and also with natural flax fibres which have some good mechanical properties and are also great at damping vibration in the ski. The Tecnica Group Ski Excellence Centre recently made a ski using Nature Range materials and a unidirectional flax top layer which gave the ski a nice natural look. In the future, I can see manufacturers using more flax fibres, or flax and other fibre hybrids, for both cosmetic and structural layers and the Nature Range provides the optimum resin system for them to do that. Hexcel Nature Range materials have been very favourably received by most of the leading prepreg using ski and board OEMs, and we are ready to ramp up manufacturing for their 2024 product ranges which should be finalised and going into production later this year.
You could perhaps argue that the most sustainable ski or snowboard is the one that lasts the longest and is re-sold within the market. Do you still see a strong desire from the industry to investigate new, more sustainable materials and production technologies?
Absolutely. I do agree that end customers at the consumer level seem to be becoming much more mindful when it comes to equipment purchases. However, we do also see winter sports maintaining its fast pace of development, with the customers always pushing us for innovation – particularly when it comes to sustainable improvements. There are still performance gains to be made and manufacturers do seem to be continuously developing new designs and constructions that exploit the latest advances in materials technology. From a Hexcel perspective, we remain focused on innovations in epoxy resins, prepregs, reinforcements, laminates, and polyurethane systems that will allow manufacturers to create lighter, stronger, and more durable skis and snowboards for top competitors and racers – as well as for the demanding enthusiast like myself.