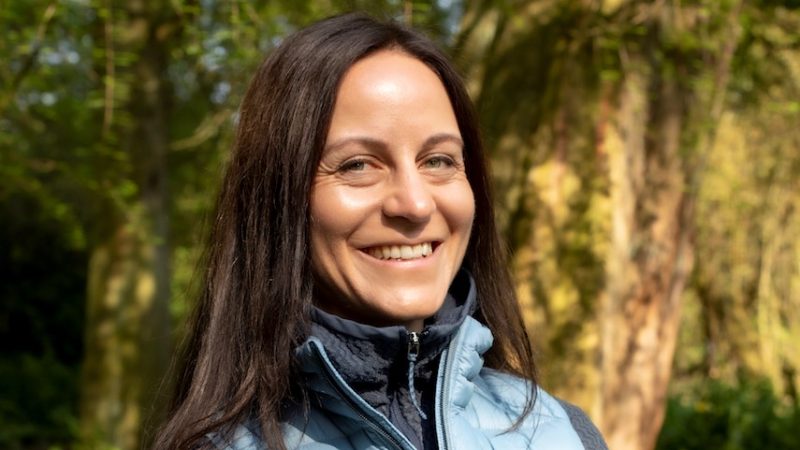 Patagonia Appoints Nina Hajikhanian As General Manager, EMEA
Press release:
Nina Hajikhanian announced as Patagonia's new General Manager, EMEA
Patagonia has selected Nina Hajikhanian as new general manager for the business in Europe, the Middle East, and Africa (EMEA). Hajikhanian has been part of Patagonia's EMEA leadership team since 2019, most recently as director of direct-to-consumer, encompassing the functions of ecommerce, retail, and customer service.
Patagonia's growing business in the region, which today includes more than 300 employees and 12 stores, will be overseen by Hajikhanian, based at the company's EMEA headquarters in Amsterdam. In this role, she will build on her work to prioritise engagement with communities across sports and environmentalism and will bring to life Patagonia's reason for being: We're in business to save our home planet. In the role of general manager, EMEA, she will report to Bruce Old, head of global business operations.
Iranian-born Hajikhanian grew up in Austria. She is passionate about exploring wild places, all over the world, through silent sports such as skiing, ski touring, surfing, kitesurfing, mountain biking, yoga, hiking and climbing. She is a licensed ski instructor and member of the Austrian Alpine Club.
With an MBA from the University of Western Australia, Hajikhanian has worked and studied in countries including Spain, Singapore, Hong Kong, Germany, Austria, Australia, and the UK. Prior to joining Patagonia four years ago, she worked as head of ecommerce for Australia and New Zealand at Adidas Group and has held senior marketing roles at brands including Red Bull.
Old comments: "Patagonia celebrates 50 years of responsible business in 2023 and the question we are asking ourselves is 'What's next?' We are dead serious about using all the resources available to us in pursuit of saving our home planet, and our business in EMEA will be crucial to this commitment. In Nina we have found a dynamic leader who lives and breathes the brand and can unify our internal and external communities behind our vision for the next 50. Nina will be supported by our passionate and talented team, across the region, in this new phase in our company's history."
Hajikhanian comments: "As someone who feels most at home in nature and is passionate about building a responsible and inclusive outdoor industry, I am humbled to take on this role. From our work to designate the Vjosa as Europe's first Wild River National Park, our upcoming ocean protection campaign and product activism, to changing our company structure to make earth our only shareholder, the opportunity to scale our impact has never been greater. We stand at a critical point in our journey in Europe and in partnership with this exceptional group of people working at Patagonia EMEA, I look forward to challenging ourselves, and the wider business industry, to higher ambition, across all our actions."