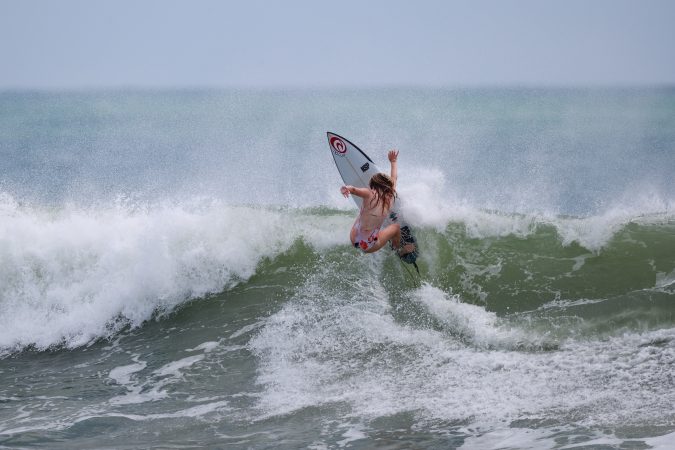 NSP 2023 Surfboards Preview
Retail Buyers Guide: Surfboards 2023 Retail Buyer's Guide
Brand: NSP
Interviewee: Sander Blauw, International Sales Manager
Looking back to 2022, the past year could be tagged as tricky: weakened spending power, overstocks in some segments, shortages for others… What was the '22 bottom line for your brand and what do you foresee for '23?
Q1 2022 demand and forecasting was still riding high on the fumes of covid, but we all knew it was not sustainable. We were conservatively optimistic for 2022 and as things stared to slow down we quickly pivoted with special deals to keep boards moving. There were some strong wins in new markets, which helped minimize the gap between 2021 and 2022. 2023 will be a different animal to tame, with many markets well stocked. Although growth might not be the same as the past few years, the total market of people surfing has increased dramatically, and this is where the potential of the market continues to shine with opportunities
Which category(ies) is(are) performing most within your range: entry-level, high-perf, midlengths & retro crafts, funboards, longboards?
While our mainstay has been mid-length recreational epoxy fun boards, this has shifted to longs following an increased offering of longs including our Carl Schaper shaped Pro-9 and Butter Knife, and our Tully St. John shaped Sleep Walker. Shaking off NSP's stigma as highly durable boards reserved for rentals, schools and first board buyers, NSP has invested considerably in expanding its range with respected industry shapers. Beyond the longs, this includes twin fins and performance mid-lengths, as well as a growing range of progressive short boards like our Slot Machines and Pit Cruisers. These models are steadily making in roads into expanding categories for NSP and can be seen on the WSL in the QS series with Australian Izzie Caldow and Thailand's own Annissa Flynn.
What used to be considered as alternative crafts (twins, mid-lengths) are the new normal and overtook the classic performance shortboard sales. Does this mean the fun factor is more important than the actual performance? If we were to quote Phil Edwards: "The best surfer out there is the one having the most fun."
We are all selling the dream as riders chase to catch their first wave, or their perfect wave, their ultimate barrel or pull off their wildest moves. It's more the journey and less the destination. As riders challenge themselves, their definition of enjoyment changes… so absolutely the enjoyment (fun factor) is most important!
A few years back, high-end techy EPS/carbon surfboards were the hype. But eventually the masses stick to an old-fashioned PU board. Isn't the lack of innovation a threat for the development of the surfboard industry?
Sure, the masses stick to traditional PU and epoxy boards, but innovation includes construction technology as well as shapes, fins, rockers… and we see these trends continuing to evolve and rotating.
Nowadays e-com is everything but negligible in the surfboard market: how do you deal with this channel (D2C, distribution partners, etc.)?
We are glad to see all distributors and major retailers are active or expanding their e-com offering. We see e-com sales expanding rapidly in key markets, sometimes from the distributor's own, proactive needs to have it as a key part of their business strategy (these guys do it the best). While for some markets we offer support by creating the platform and when needed, run the site for them. Delivery options and inland freight costs are still an issue in some markets, so we work around this with people picking the boards up at shops. In short, where there is a will, there is a way, and we must continue to build and evolve the e-com platform as an industry.
Best Sellers
The NSP PU Sleep Walker is a very forgiving single-fin created by Tully St. John – master shaper at Laguna Bay Longboards. Designed for advanced beginners to experts, in waves ranging from 1-6ft. An extremely classy looking longboard with 50/50 rails, a single concave bottom with a slight chine, to a rolled V. The forgiving rails make it easy to turn without catching, great mid-section volume for easy paddling & a large nose area for hanging ten. Medium rocker so you don't pearl and allows for great maneuverability Set up for traditional log style surfing with a single fin allowing for long hang tens, but delivers all round flow and maneuverability. A great addition to anyone's quiver, easy to surf.
Double Vision is a retro Twin with boxy rails for speed and flow and a single concave into a V to allow pocket turns fast rail to rail transitions. Super fun in the small surfing.
The Slot Machine is a Carl Schaper design inspired by the success of some of his best riders. This high performance short board with it's pulled in nose and squashed tail combined with fins positioned close to the rail allows you to ride hard and launch yourself from grunty waves – a game changer for NSP's short board range and one that is already seeing success on the WSLQS tour. NSP offers the Pit Cruiser in the same PU technology, with the same outline and features as the Slot Machine, but with slightly more volume for those who need it.