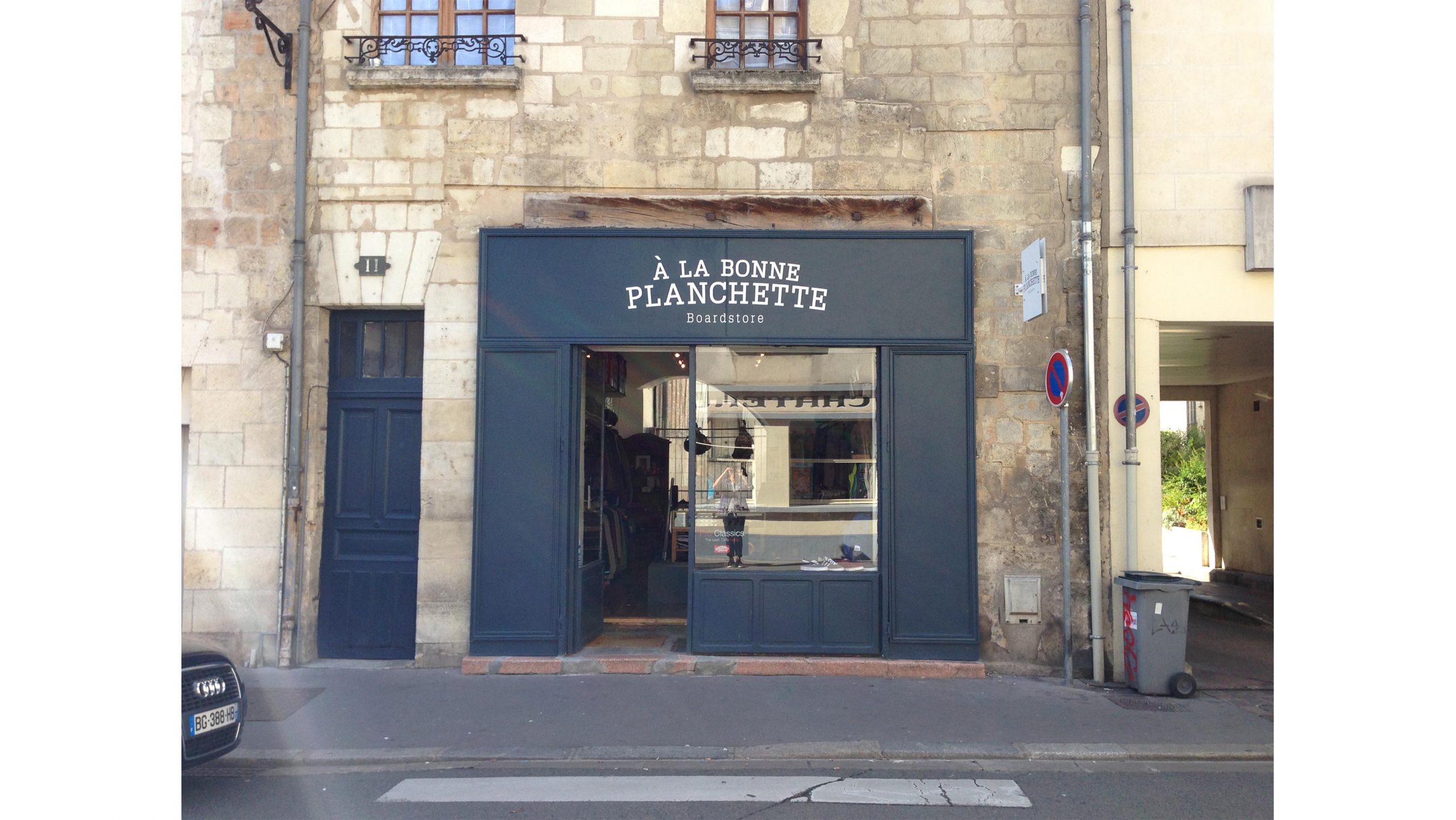 A La Bonne Planchette, France (Tours & Nantes)
A LA BONNE PLANCHETTE operates two stores in France, one in Tours and one in Nantes and as well as realising the need for ultimate customer service in order to survive against internet stores, they also have a skate team who shredded their way to the 2017 Vans Shop Riot finals. We speak with Nico Klotz and Maxime Nicolas to profile these exciting French stores.
We first spoke four years ago as you were conducting a shop re-fit. Tell us, how has it been?
That's right. Time flies by so fast. Since the last time we spoke we've brought Nico on board who takes care of the shop in Tours. We're very happy that he's now part of the team. He lives to skate and is always full of energy in the shop! Other than that, lots of projects, especially in Nantes where I've got something new in the works for sometime this year… But, I have to keep it a secret for the moment…
In 2017 you made it to the finals of the Vans Shop Riot finals. How did this help the shop gain exposure?
On the subject of the Shop Riot, it was great to see such a high level of skating for the European final! We qualified in Lyon. Everybody really lived up to the challenge over the course of the weekend of "street filming". As a matter of fact, the guys from the French marketing department did a great job. It was a nice change from a traditional contest that brought it all back to the basics and brought everyone together to experience a new town with a board under their feet.
It would have been really interesting to do the same thing for the European final. Vans did a great job in that aspect, helping to boost the local skate scene and the riders who make it happen. That kind of event really helps create a good bond within a team. Of course, it's also great for the shop's reputation as a legitimate specialty skate shop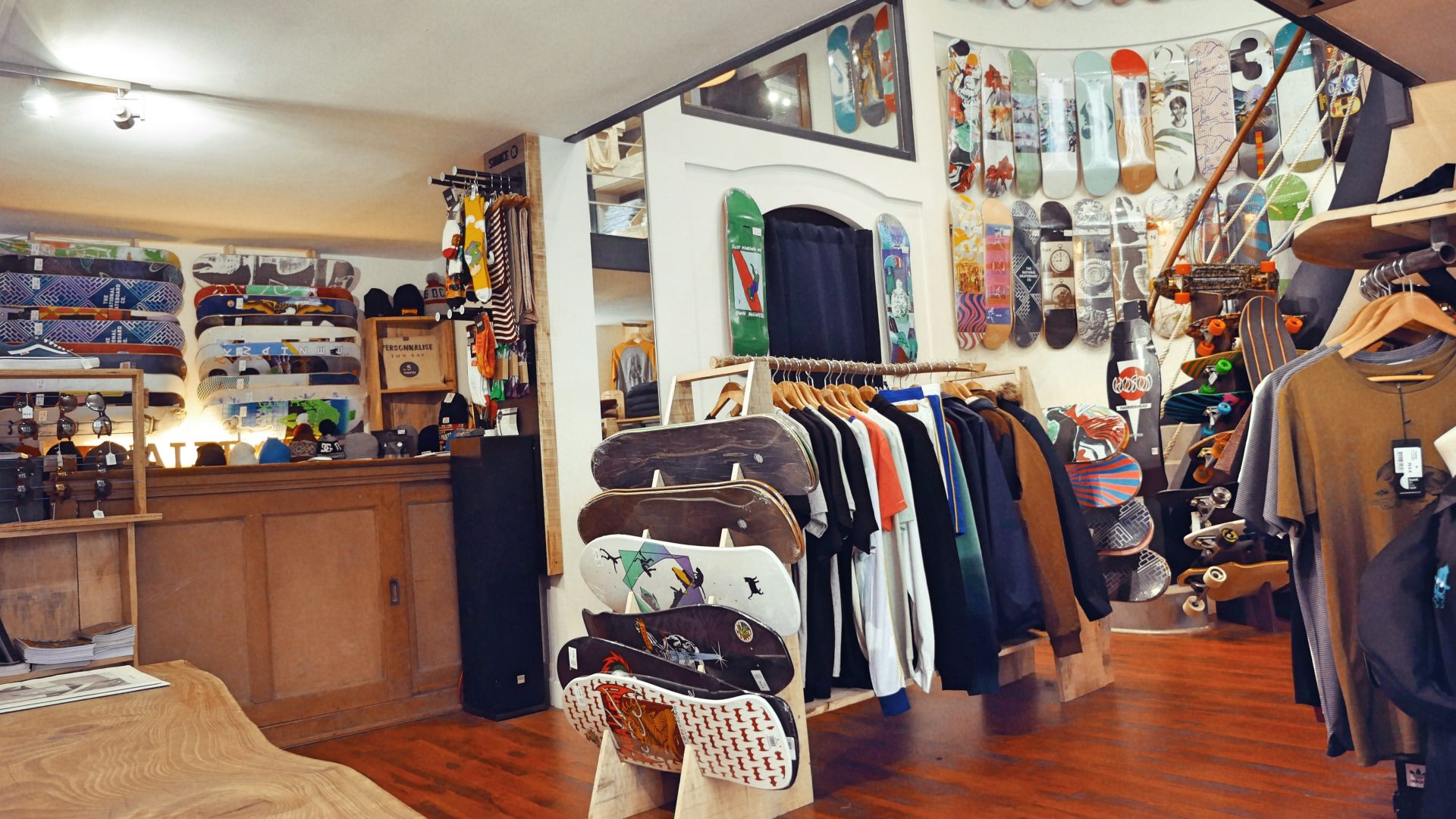 What marketing/things do you do to get people in store?
Nico: The mini-ramp in the basement of the shop in Tours is one of the few spots you can skate when it rains. There's no indoor skate park here. So, this winter we opened it up to all the local riders three nights a week. After three months of free sessions, for the entire month of April we did team battles. Everyone really got into it. They went off on the mini, letting off lots of steam while they waited for the sun to start shining again! It was really cool to organize and be a part of a different contest format. The team format really let riders get creative and have all different levels of riders be able to participate. Some guys even came in costume to show how into it they were or maybe just to catch the eyes of the judges…
We're also supporting plans to build a local skate park. It's about time because even though the town is overflowing with spots, the ground is still rough and the current "Ile Simon" park is almost impossible to skate, bordering on dangerous. Now, we're all hoping for it to be built quickly and bring a breath of fresh air and some new faces to the local skateboard scene. We'll finally learn what it's like to skate on a smooth surface and not be covered in asphalt burns at the end of every session.
Max: In Nantes, the city helps out more and the scene is big with lots of skaters and kids who rip. With the Summer Olympics coming, parks are popping up everywhere, but are very often poorly built. However, in general it's a pretty dynamic scene, although lacking in support from the media, in my opinion. As far as the shop is concerned, we organize a wide variety of happenings on a regular basis. Every month, we put on an art exhibit upstairs with illustrations, photographs and graphic art. By the way, I'm always looking for new talent! It helps create a bit of diversity and opens up the skate community, too! Which doesn't mean we forget about the skaters, who are the foundation of ALBP, of course. On "Go Skate Day" we organized a big event in front of the shop, a downhill race on good asphalt, with music and all kinds of little skate challenges… We try to do the best we can with what we have…
I hope the brands are going to keep on supporting what we do, because if they do, everyone wins…
We try to stay close to the scene, to understand what's going on and try to as best we can to help it develop the right way, by which I mean doing things that are qualitative, helping out by teaching the kids, supporting different D.I.Y. and video projects, and work with brands that are going in the same direction.
I think that it's the end of the era of the classic skate shop. You have to be service oriented. In Nantes for example, having the possibility to print a visual you bring in or one you've seen during an expo in the shop on a piece of clothing. There are also things like working on distribution model with limited edition products… Offering collabs that you can only find in the shop, and nowhere else.
Is social media a big part of selling products or simply creating a hub for the store?
Marketing is an essential part of this scene. We're continually inundated by content, and to set yourself apart from the rest you really have to offer something completely off the wall, and funny. It's become an integral part of our job, even though, in my opinion, nothing beats having a passionate skater behind the counter with a big smile on their face… Being able to talk about the "skate game", the latest video production or local spot… That's also part of what's so great about going to a skate shop.
Nico: We're very active in social media, especially on Instagram. We post a lot of stories with the latest products, while trying to add a bit of humour or an artistic touch to things. It's a lot of work, though. It's hard not to get repetitive and bore your followers. We also try to put out quality content with local riders…
Lots of clients really pay attention to social media and it's not uncommon to conclude a sale thanks to a post or series of posts. Like Maxime told you before, another very important thing when you own a skate shop, is above all to be hardcore skater yourself to be able to talk about skating with clients, but also to help make things happen in the local skate community just by helping to motivate people to go skateboarding. The mini-ramp sessions that went down this winter really helped to reinforce that bond between skaters. Each session was different, with new people showing up and even some who were just meeting for the first time, even if they'd been skating in Tour for quite a few years already.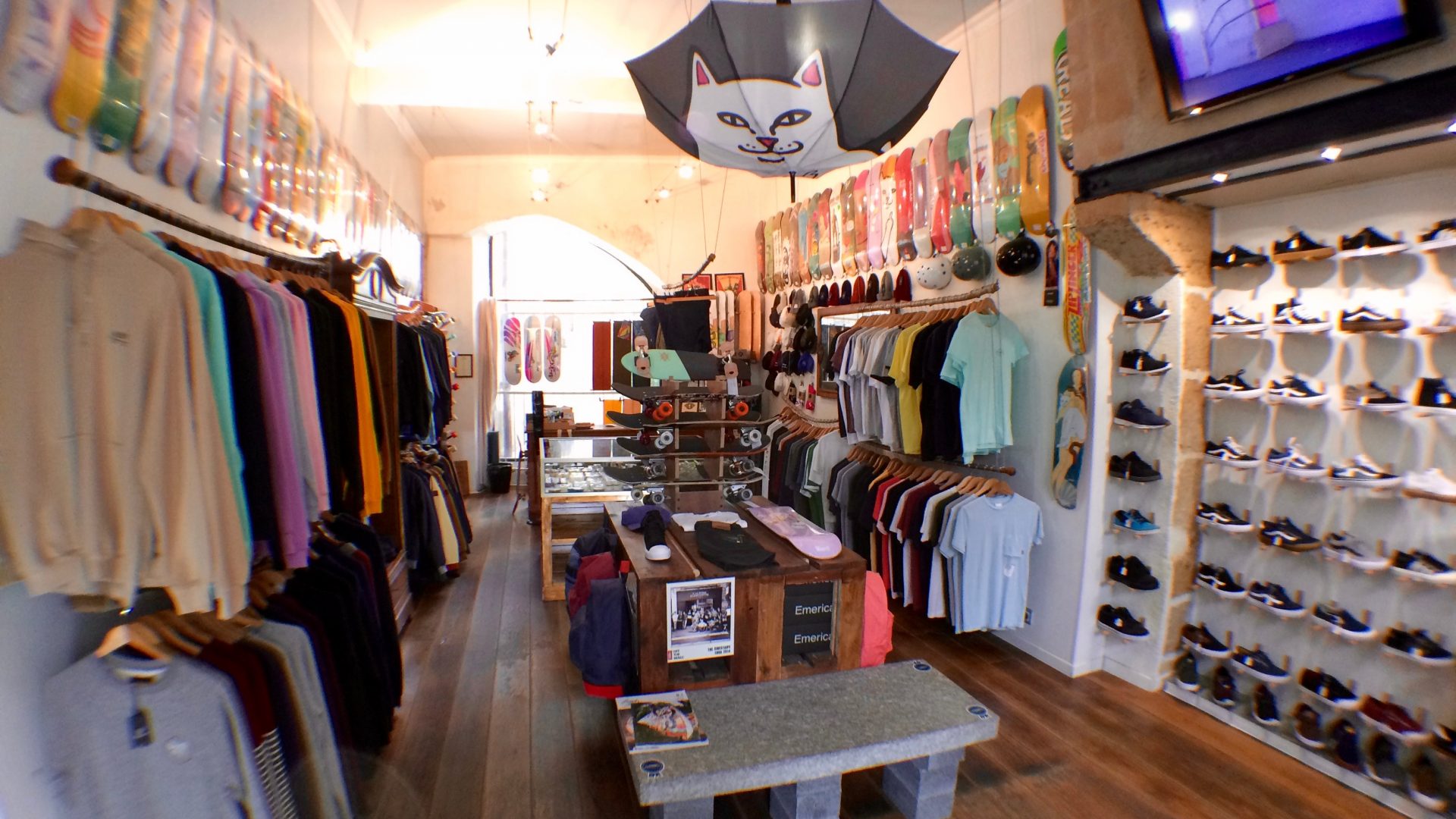 How is your website performing, and how do you see this changing in the future?
The website works as it should, and just like social media it takes up a lot of energy. We're seeing the emergence of skate supermarkets on the web that sell lots of gear at prices so low they're ruining the market. It's the Internet jungle… I prefer to concentrate on what's happening in my environment and do it well rather than taking a beating in a cock fight where everyone is going to lose, brands their legitimacy and riders their local events…
What was the best selling skate shoe of 2017 for you?
All of the limited editions sell well, especially those with a major in-store marketing push, like a window display dedicated to the shoe. Otherwise the Vans Old Skool and the Matchcourt by adidas.