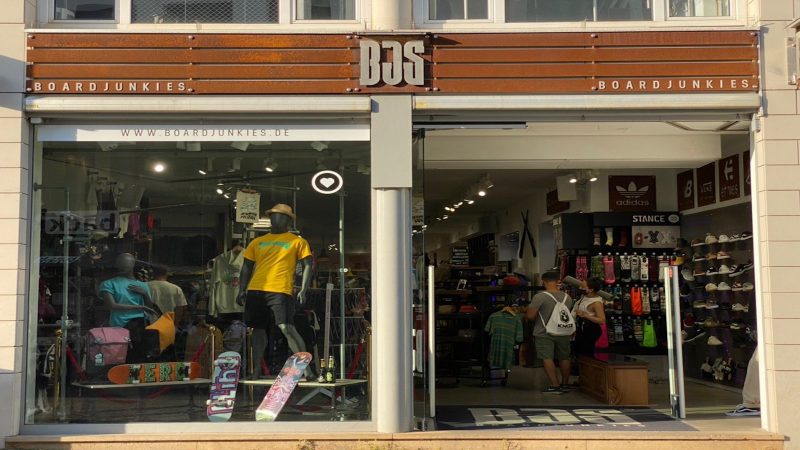 Boardjunkies Store (GER) Accelerating Through Pandemic Thanks To Core Local Scene
Located in Brunswick (Germany), an hour from Hanover and Magdeburg, Boardjunkies shop developed their online platform rapidly while locked down, and say that thanks to their local scene they've made up for lost sales already. Owner Marc Hausen tells us how their constant support of the boardsports industry paid off in sales during and after the lockdown and how the 250 sqm of floor space allowed them to easily take on the new health and safety measures.
Could you talk us through the process from Germany closing down, how you pivoted and worked through the confinement?
I couldn't believe and grasp that there will be a shutdown. It was inconceivable for me that our government would let the entire economy go down, just like that, because of the virus. However, when the time came, there was no other option but to close. To be honest, I still think the measure was a little bit excessive. The damage to the economy is now unbelievably large and is likely to post-affect more people in different ways than Covid-19 did.
You have a strong online presence, but also have a physical interaction spot. How did online sales look like throughout the lockdown?
We are bricks and mortar retailers with a heart and a soul and are always in contact with our customers. However, it quickly became clear to us that we now had to use the opportunity to better position ourselves online. We have worked a lot on the website and are still fully involved. At the moment we are developing ideas to position ourselves even better. The competition is very big, however. We either compete with large players or with skateboard boutiques that mainly rely on exclusive products. Neither is our strength. We still have to find our online niche properly. But there are some ideas we have in mind.
Online sales at the time of closure naturally increased rapidly. At the beginning, we had a few products online, but we were able to improve and widen the choice later on. We provided solidarity vouchers, which our customers bought on a large scale. After that, online sales picked up quickly.
What trends did you spot in consumer buying over and since lockdown?
We have noticed that our sales in the skateboard, cruiser and longboard sector have increased extremely. People couldn't attend football training sessions and gyms, but they still wanted to move and be active. So, many chose skateboarding as an activity, which is fun and works very well for Covid safety reasons. Clothing, on the other hand, was rather uninteresting for our customers.
Throughout the closure, which brands showed you the greatest levels of support?
We have a longstanding business relationship with most suppliers. I also take great care to pay my bills promptly. As soon as something didn't work out in the past, I tried to talk it through. Companies know that they can rely on me and our agreements. Therefore I was able to find a solution with most of the partners.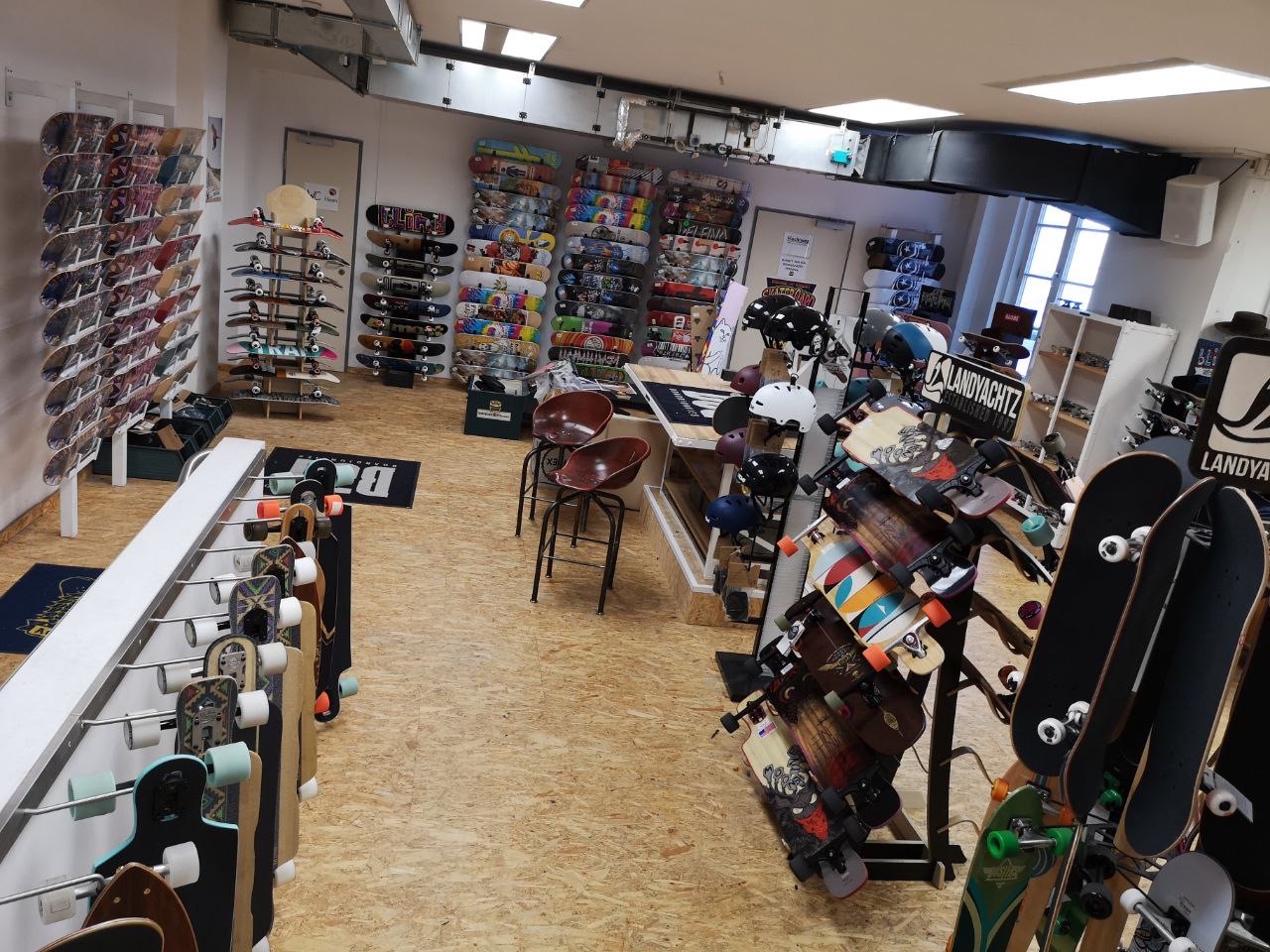 How have you changed the workplace based on the government guidelines after country reopening?
Since we have a relatively large sales floor area (250 square meters), we didn't have to do that much. The distance between the customers is kept and we now have a regulated entrance and exit. Our counters and tills are placed very deep, which works as an additional health and safety protection. Of course, we have also provided disinfectants in the shop. The best thing was that we donated the sales of the masks to a children's hospice. Over 4000 euros were raised here.
What percentage has COVID-19 affected your business for 2020 Q2, Q3 and how do you expect it to affect in Q4 and 2021 Q1 & Q2?
It only took us two months after the closure to make up for lost sales. Hardware is doing extremely well everywhere, but we have better margin thanks to many of our own products (boards, trucks, wheels, bearings, etc.). Apparel also went extremely well after reopening. Our customers showed a lot of solidarity. They know that apart from selling goods, we also do a lot for the industry. It just paid off now. We are currently shopping for the spring season as normal and are in a positive mood.
Please tell us the opportunities you see arising from current situation.
We are accelerating. Our webshop will continue to be developed. We will bring out even better collaborations and continuously streamline and revise our portfolio. We are currently redesigning our first floor and expanding our skateboard and graffiti area.