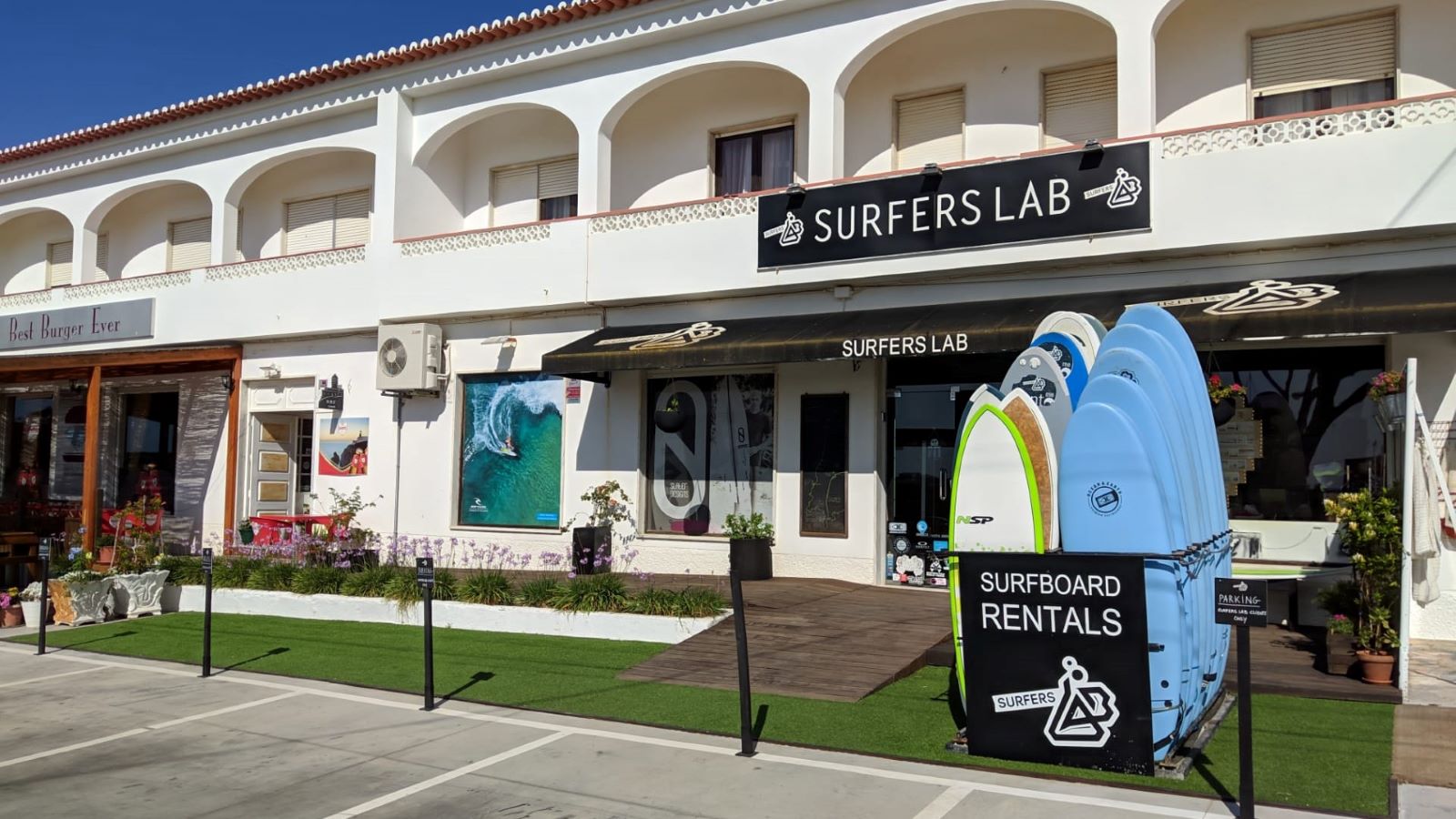 Increased Online Biz & High Demand For Hardgoods For Portugal's Surfers Lab
Portugal has seen a huge uptick in surf tourism over the past two decades with consistent surf year-round, warmer climes and stunning scenery. Surfers Lab is the retail arm of Portuguese distributor Surfcloud, with stores in Sagres and Peniche / Baleal and we caught up with the team to see how the pandemic has effected their business.
Can you tell us a little bit about the history of Surfers Lab?
Surfers Lab started in Sagres, a very well-known surf destination in the SW of Europe. Back then there weren't really any hardware focused shops, and we had a huge demand in our distribution warehouse, so we decided to open our own retail. Our focus was clearly on hardgoods and we opened with 300 boards, which at that time, was the biggest shop in the south of Portugal.
Since then, we have opened a second shop in Peniche / Baleal with an even bigger focus on hardgoods, which so far has proved to be the right decision.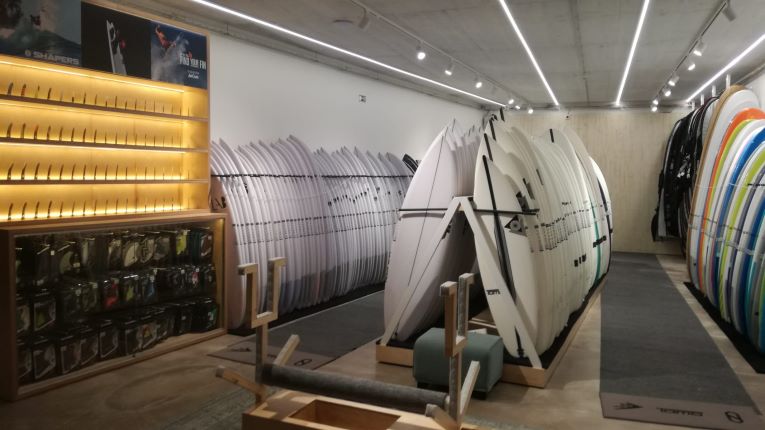 Please talk us through the brands you are carrying. Which brands and products have sold well this past winter?
We have a strong partnership with Rip Curl in our Sagres shop, and a wider variety in our Peniche one. Vissla, SISSTR, O'Neill, Quiksilver, Roxy, Oakley, Carhartt and a few others represent the biggest part of clothing and wetsuits we offer. On the hardgoods side Firewire, DHD, Pyzel, Channel Islands, Lost, Ocean & Earth and Shapers Australia are our biggest ones.
This winter by far Firewire and DHD were the number one surfboard brands and O'Neill and Rip Curl dominated the wetsuit category.
Portugal's government and tourist board has recognised the importance of surf tourism to the country's bottom line… can you explain the importance of surf tourism to your business vs trade from locals?
The south depends a lot on tourism and we could see it in sales, especially in clothing. We still have our local customers and all the foreigners who spend their winter in Sagres support the shop and continued to buy all kinds of hardgoods, so in the end it was a good winter.
On the other hand, in Peniche tourism is an important part of the business. There is a way bigger number of local customers not only from Peniche, but also from Lisbon which is only 45m away.
Sales were down obviously, but we managed to keep the numbers throughout winter with the increase of online/Facebook sales.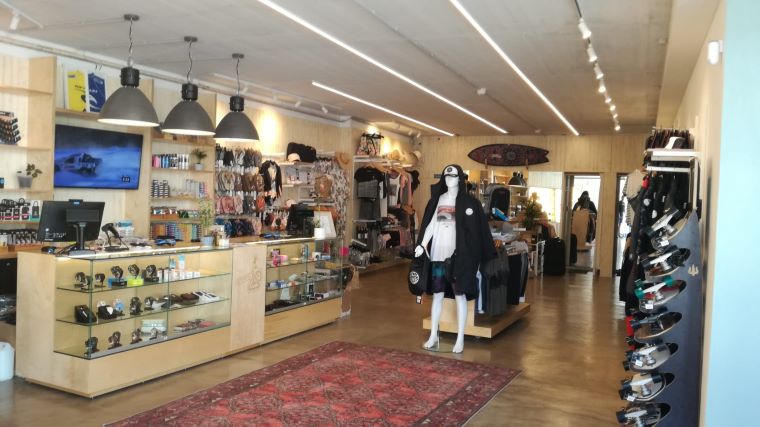 How has the pandemic affected business? What has the Portuguese government done to help shops such as yours during this pandemic?
As per above, sales did drop due to less tourism, but overall, the increase in demand on all hardgoods somehow compensated for the loss on the clothing side. The Portuguese government had very little support for our segment of the market. Lay-off was basically the only help we got from the government when we were closed due to lockdowns.
What measures have you taken to keep your product available for your customers throughout the lockdowns?
We pushed hard through Facebook and Instagram and we are now investing into our ecomm, which we expect to launch in a couple of months, as well as digital marketing.
How have you secured future supply chain issues?
We spoke with all our main suppliers and they guaranteed that as soon as they receive summer goods we will be at the top of the list to receive our orders. We also spoke with other brands to somehow compensate for the shortage we may have with our usual suppliers.
How do you see the surf market developing in the upcoming season?
It all depends on how the pandemic situation evolves. If we go into more lockdowns or have certain regulations it will affect the business for sure. Overall, I would say that hardgoods sales are here to stay while the clothing business will suffer a bit until things go back to normal.