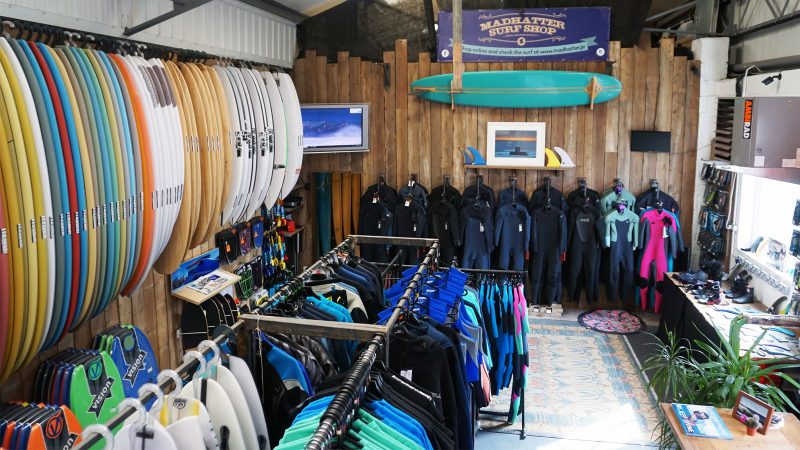 Jersey's Madhatter Surf Shop
Jersey-based Madhatter Surf Shop opened its doors in 2013, but owner Steve Wilkinson has worked in the surf industry since 1985. We catch up with Steve to see how they approach island life and to find out why this core store decided to stop selling through their online store and focus purely on bricks and mortar.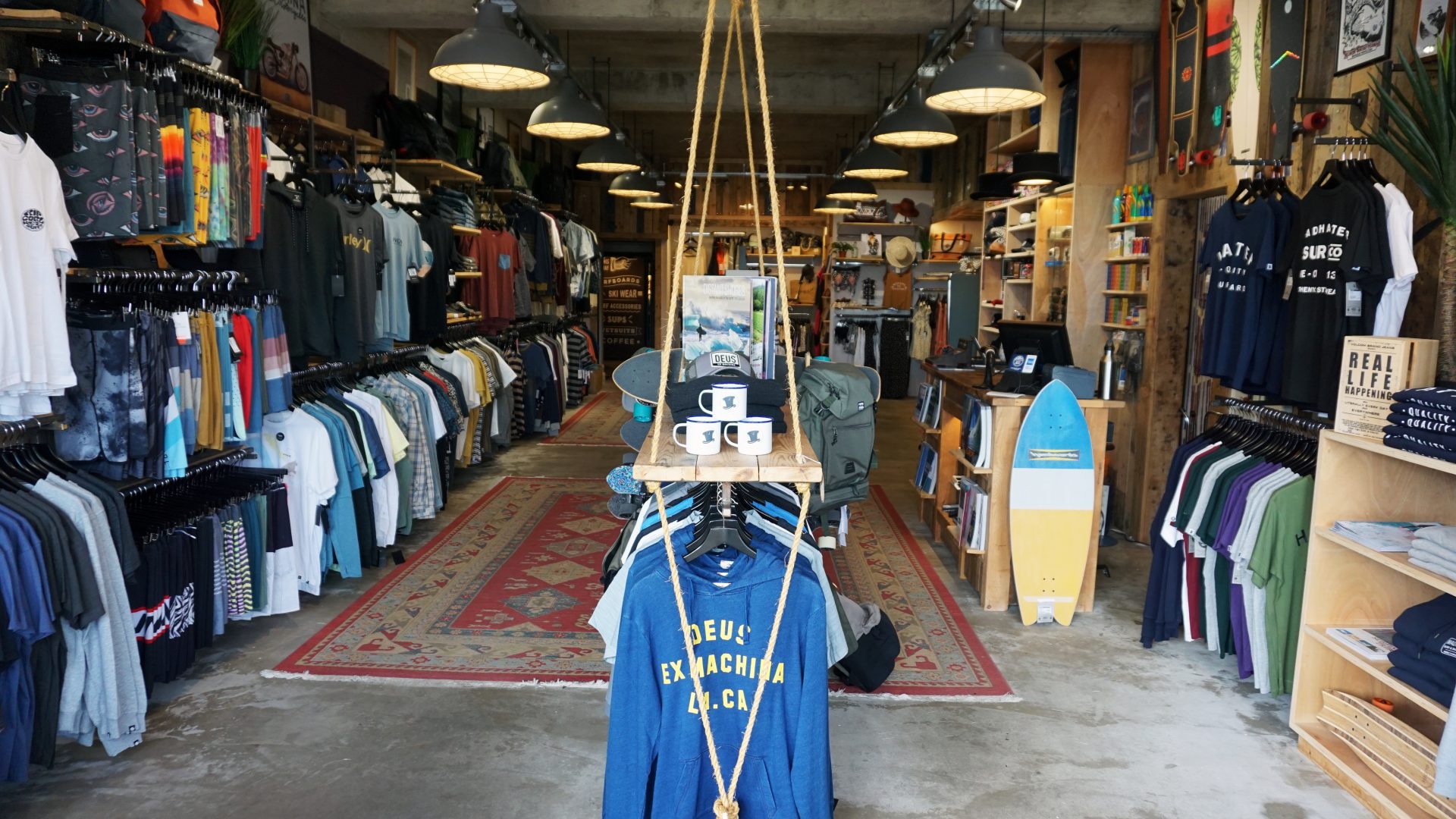 Please give a brief history of your store including when it was started, who started it, who the owners and key players are.
We opened our first Madhatter surf shop in March 2013. The shop is owed by me (Steve Wilkinson). I've been in the surf industry since 1985 when he was a partner in the original Freedom surf shop in Jersey. The business was sold in 2000 and Steve went on to be Managing Director of Dive & Ski sports that at its height operated seven surf shops and two surf schools. Steve decided to move on from that business in 2012 and asked two of his team, Brad Jones and Daisy Dellar-Crone to join him in the new business. The aim then, as it is now, is to be less corporate in nature and go back to being a community surf shop. We really wanted a surf shop with the products we really liked and for it to be a great environment for customers and staff. Fortunately the store seemed to hit the right note with customers and was instantly successful, something that was greatly helped by a strong social media campaign. A second much larger shop was opened in 2016 and we also split the two shops into different categories so our original central town shop concentrates on skate and streetwear and our larger shop close to the surfing beaches is core surf and water sports.
What percentage of your sales are from online business compared to your brick-and-mortar sales?
Although we have a web site, madhatter.je we don't sell directly online at all and only use it for local marketing campaigns. We did make a push into this area a few years ago, but it became apparent that this really is a specialist field. It started to eat up not only a lot of resources and cash flow but was also diverting our attention away from what we are good at, bricks and mortar retail. At the end of the day our business is strong enough in areas we enjoy.
Did your store's sales increase or decrease over last year?
We have fortunately had an incredible year in both stores. We have been greatly helped by other local shops falling away but we spend a lot of time and effort analysing and adjusting our stock. Best sellers and best selling types of product are reordered and pushed, slow sellers are price adjusted quickly. If you hang around to the end of the season to see what has sold you are going to miss a lot of opportunity. The rapid growth is also starting to put strain on our infrastructure so we will be looking to reorganise and recruit over the next six months.
What makes your store different and in what ways does your store excel beyond your competition?
It has always been our philosophy that the business is built one customer at a time and all our customers are like-minded people and treated and greeted as friends. Success is also in the detail; the shop has to be perfectly presented at all times (and you should never think it's perfect), get the music right, get the smell right! These are all things the internet can't do. Stock-wise keep all the small things in stock at all times, socks, key rings, wallets, all the fins and screws etc. Customers will learn that they can rely on you to have what they need. The big categories will hopefully cover all your overheads, the small ones are your profit
What's sold well this summer?
We have had particularly strong sales in wetsuits, surf hardwear and SUPs. We've especially had a lot of growth in women's wetsuits this year. Also menswear has been very good at 20% up on last year at this point.
What kind of advice can you give other independent retailers who are trying to compete against the big box megastores?
Small is beautiful! You can be nimble and offer personal services that the big megastores can't. Clearly define you target customer and understand them. You can then use social media and local campaigns to find them and tell them about all the great things you are selling. Get organised with a good stock control system and then analyse, analyse and analyse again to highlight best and slow sellers and work out what works for you.
What are the benefits to the store and to the boardsports community of sponsoring local athletes and hosting events?
Yes we are intertwined with the local surf community, we have tiered discount policy to the key players and athletes in the community. It's very important that we remain a core hardwear and athlete driven business. We also organise surf contests with the local club and host film nights.
If you could go back five years what would you do differently?
Not wasted so much time and money chasing internet sales when we had no idea what we where doing!