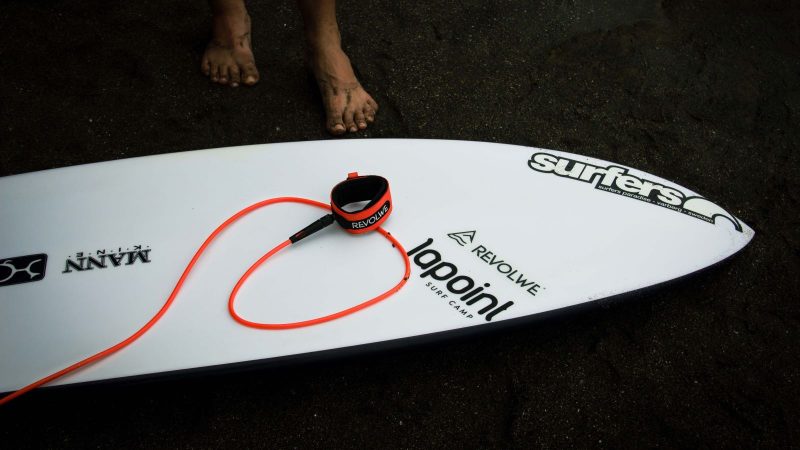 Revolwe's Founder Jan Persson Talks Product Lines, Business Growth & Community Engagement
A few years on from Revolwe's last feature, we caught up with the brand's CEO & Founder Jan Persson to find out what's been happening. As it turns out, Revolwe has been quite busy – they've brought out new product lines, entered new segments, and made it big in Japan. 
Please could we have a brief recap of the brand's history?
Revolwe was established with a strong foundation rooted in the creation of a movement rather than sustainable surf accessories, guided by the three pillars of Recycle, Evolution, and We, which is the acronym of Revolwe. Our journey began with a simple yet impactful initiative – surf leashes, making us pioneers in the quest for sustainable surf gear within the market. This early commitment led us to a notable collaboration with none other than Slater Designs.
How is Revolwe positioned in the leash market?
From the outset, Revolwe became positioned as a pioneering force within the surf accessory market by offering a compelling sustainable alternative. Our journey commenced with a simple yet impactful product, the leash, an emblem of our innovative spirit in the realm of sustainable surf accessories. Over the years, our steadfast commitment has sparked a movement that the market is now progressively embracing.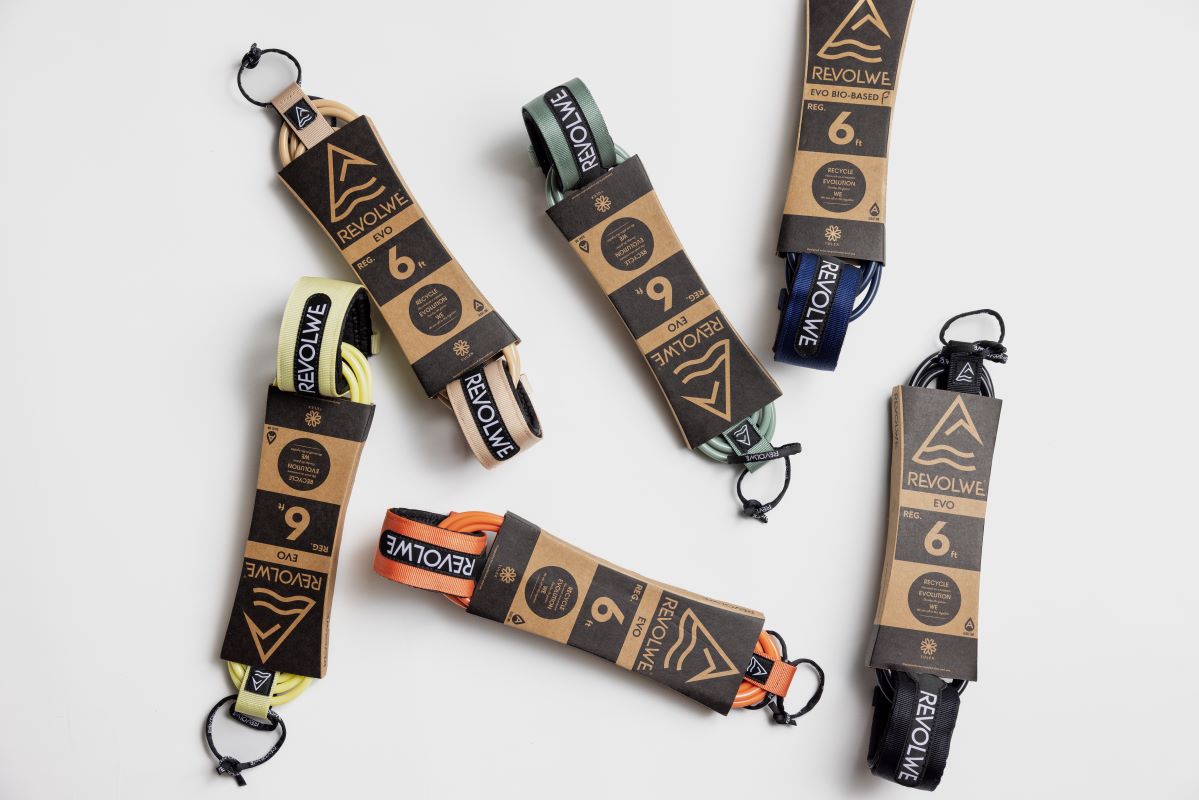 What sets Revolwe apart from its competitors? What are its key brand values?
What truly distinguishes Revolwe from its competitors is our unwavering commitment to reshaping the co-existence between nature and humans. While many brands may talk about sustainability, we live it in every fibre of our being. Our products aren't just about performance; they're about responsible performance. We innovate relentlessly to reduce waste, incorporate friendlier materials, and ensure that every step of our process minimises the impact. It's not just a tagline for us – it's a core principle that drives everything we do.
Recycle, Evolution and We: brand values that truly define us.
These three values are like the crown of a tree and deepens into different parts of what we do as we envision a world where the thrill of adventure meets the responsibility of environmental and social stewardship.
I'll try to keep it short as there is not enough space to go through it all in this article.
First and foremost, there's circular innovation. We're not satisfied with the status quo, we're pushing the boundaries of what's possible in sustainable design. Then there's transparency, we believe in open and honest communication with our customers. They deserve to know the story behind every product they purchase.
Performance with purpose is another cornerstone of our brand. We're not just creating gear that works, we're creating gear that works responsibly. It's about finding that sweet spot where top high performance and ethical practices intersect.
Community engagement is also paramount. We're building a community of like-minded individuals who share our passion for the outdoors and our dedication to preserving it. And of course, innovation for impact drives us to constantly seek new solutions that can drive positive change.
Responsible adventure is a value we hold dear – encouraging exploration while ensuring it's done sustainably. And finally, equality and social responsibility underscore our commitment to equal rights and creating a better world for everyone.
So, in short, what sets Revolwe apart is our genuine dedication to living our values, not just as a brand, but as a movement towards a more harmonious relationship between humanity and our planet.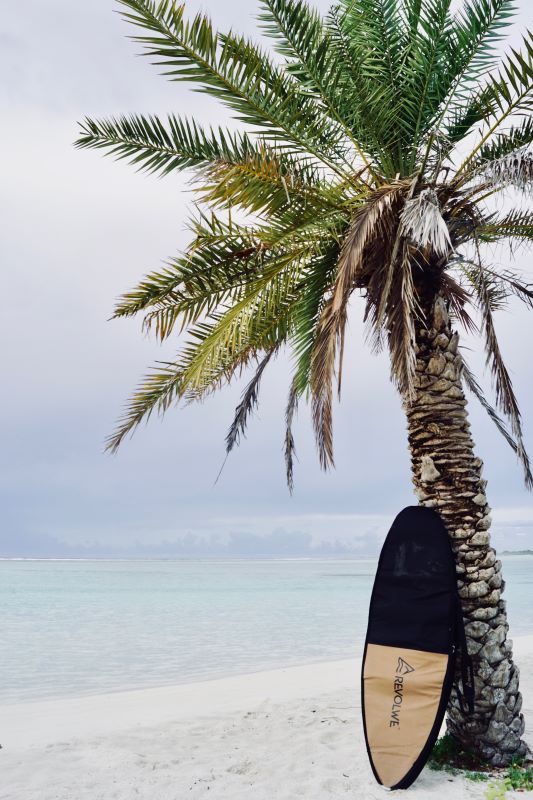 What are the current best sellers in the line-up?
Currently, our top-performing products are from the EVO series, which includes an array of leashes and traction pads. Additionally, our recently introduced board socks with algae-ink and foil board bags have experienced exceptional demand.
Even though our products claim to be a better sustainable alternative, it still has impact. Everything has an impact, everything!
Revolwe is best known for its leashes but what other product categories is the brand active in?
While we have gained recognition for our exceptional leashes, our brand is also entering the wider segment for active thrill seekers outside of core surf. We are entering the foil and lifestyle scene in our own pace, ensuring that every product aligns with our core values and resonates with our environmentally conscious audience.
How is the brand performing in countries outside Europe?
Revolwe global presence is largely attributed to our direct-to-consumer sales approach. Additionally, our B2B expansion into new markets has been a strategic move. This year, we successfully entered the Japanese market through a partnership with our distributor in Japan. We're thrilled to share that Revolwe products are now prominently featured in Patagonia Surf stores across Japan, marking a major milestone in our international growth strategy.
Which territories are you looking for distributor/sales agents for?
If we look in the territories in Europe, we are looking for distributors with a presence in UK, Ireland, Italy, Germany, Netherlands, and the Nordic Countries.