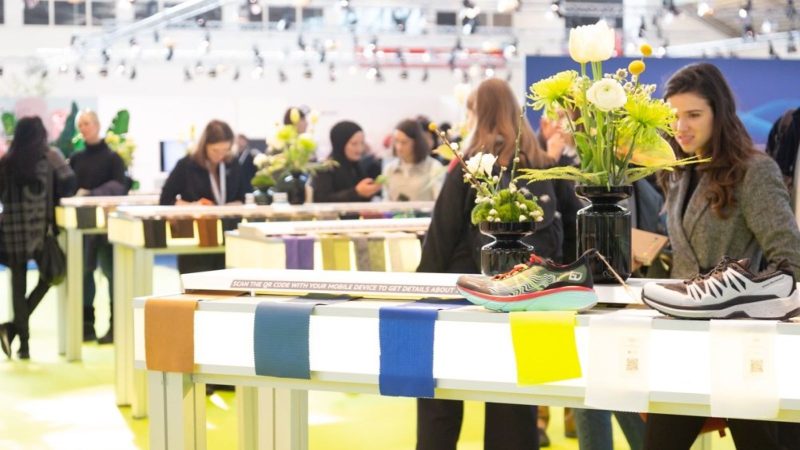 Sign up for the PERFORMANCE DAYS virtual press event this Thursday
On Thursday 21st September at 3pm UK time Brandwave is hosting a special virtual press event for PERFORMANCE DAYS.
What's on the agenda?
A sneak peek into how the show is shaping the future of functional fabrics and technologies.
What you can expect from future events.
Why attending the show is an absolute must if you're aligned with the world of fabrics, accessories, and footwear.
PERFORMANCE DAYS is the home of performance fabrics – a collaborative community brought together by a shared passion to create better fabrics, accessories and footwear products. It's the only curated and fully dedicated event for textile people, by textile people, to learn, network and collaborate.
If this isn't your area of focus, please feel free to share this invitation with your colleagues. We'd love to welcome them to our press event to explain more about the show.
If you're unable to join this week's virtual press event, here's a quick look at upcoming events.
Munich
PERFORMANCE DAYS
October 04-05, 2023
Shanghai
FUNCTIONAL TEXTILES by PERFORMANCE DAYS
October 16-17, 2023
Portland
Functional Fabric Fair powered by PERFORMANCE DAYS
November 01-02, 2023
Munich
PERFORMANCE DAYS
March 20-21, 2024
New York
Functional Fabric Fair powered by PERFORMANCE DAYS
July 16-17, 2024
Munich
PERFORMANCE DAYS
October 23-24, 2024
Register below to get your FREE PERFORMANCE DAYS ticket for future shows.
Register to attend future shows 
Brandwave and PERFORMANCE DAYS  look forward to seeing you digitally this Thursday and in person at an upcoming show soon.