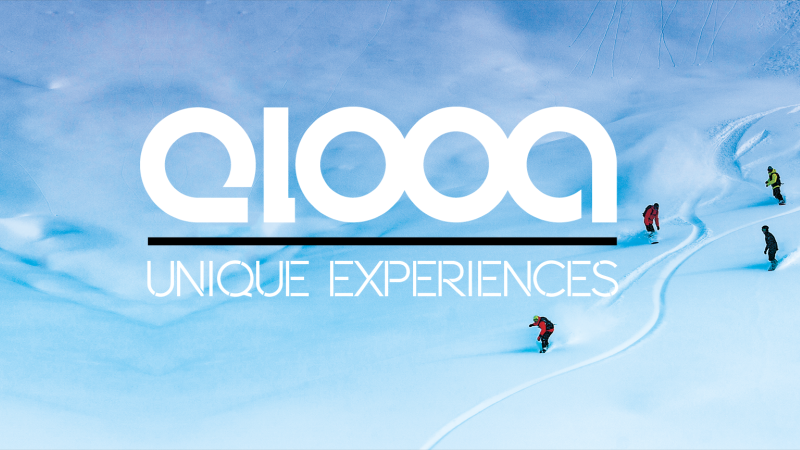 elooa Publish 2023/24 UNIQUE EXPERIENCES calendar
Press release:
elooa UNIQUE EXPERIENCES – New CAMPS & ADVENTURES for the winter 2023/2024 now online!
Summer is just coming to an end and we are now ready for a long and adventurous winter with you and a unique, tailor made program with CAMPS & ADVENTURES from your certified event and travel expert elooa!
We share your passion and want to travel with you to the mountain again to enjoy unique experiences together. For this we have thought of numerous highlights for all of you, no matter if young, old, freestyler, powder junkie, splitboarder, adventurer, beginner, pro and every other snowboarder of our colorful community. Again we have further polished our
legendary elooa CAMPS & ADVENTURES, so that we can now all experience unique things together and make our snowboard dreams come true.
From now on our homepage is online with many highlights! Take a look and secure your spot for the winter now!
elooa SNOWBOARD CAMPS start like every year at the end of October with the SEASON OPENING CAMP in Kaunertal.
After that there's the GIRLS BALANCE CAMP with the VOLCOM GIRLS and the CARVING CAMP with NITRO SNOWBOARDS founder Tommy Delago before Christmas. Before the winter really starts we are ready for more action! Classics and novelties are waiting for you: The HOME SWEET HOME CAMP in Kleinwalsertal in the parks of the Crystal Family and our STEP BY STEP CAMP in the Snowpark Kitzsteinhorn. As a new highlight we have a FREERIDE BASICS CAMP in the Silvretta Montafon before we close the season with our legendary CAMP GOOD TIMES in May at the Kitzsteinhorn.
elooa SPLITBOARD CAMPS presented by K2 offer you the opportunity to discover the winter world off the ski lifts and slopes together with experienced pros. At our SPLITBOARD BASICS CAMPS you will learn how to use the splitboard in a very uncomplicated way and gain an insight into tour planning and safety on the mountain. For all experienced splitboarders we offer again unforgettable mountain experiences at our SPLITBOARD ENJOYER CAMPS in South Tyrol and in Kleinwalsertal as well as a unique SPLITBOARD EXPLORER CAMP in the bivouac. It starts for all splitboarders on the first weekend of December at our SPLITBOARD OPENING CAMP in Kaunertal!
elooa SNOWBOARD ADVENTURES realize again this winter unforgettable snowboard experiences on trips to Japan, Canada, Sweden and Kosovo. In the program is again a unique JAPAN DELUXE POWDER ADVENTURE with powder without end on Hokkaido and a CANADA POWDER ADVENTURE including first-class heliboarding. In addition, a breathtaking nature
spectacle awaits you at the SWEDEN POLAR CIRCLE ADVENTURE and untracked backcountry runs at our KOSOVO CATBOARDING ADVENTURES!
elooa SPLITBOARD ADVENTURES enable you to enjoy unforgettable experiences on various trips to Hokkaido, Senja, Lofoten, Svanetia and Iceland this coming winter. Through our years of experience on trips to the best spots around the globe, we can not only offer an individually arranged itinerary with experienced guiding and intensive support, but also an authentic trip.
Join us this winter and secure your spot now!