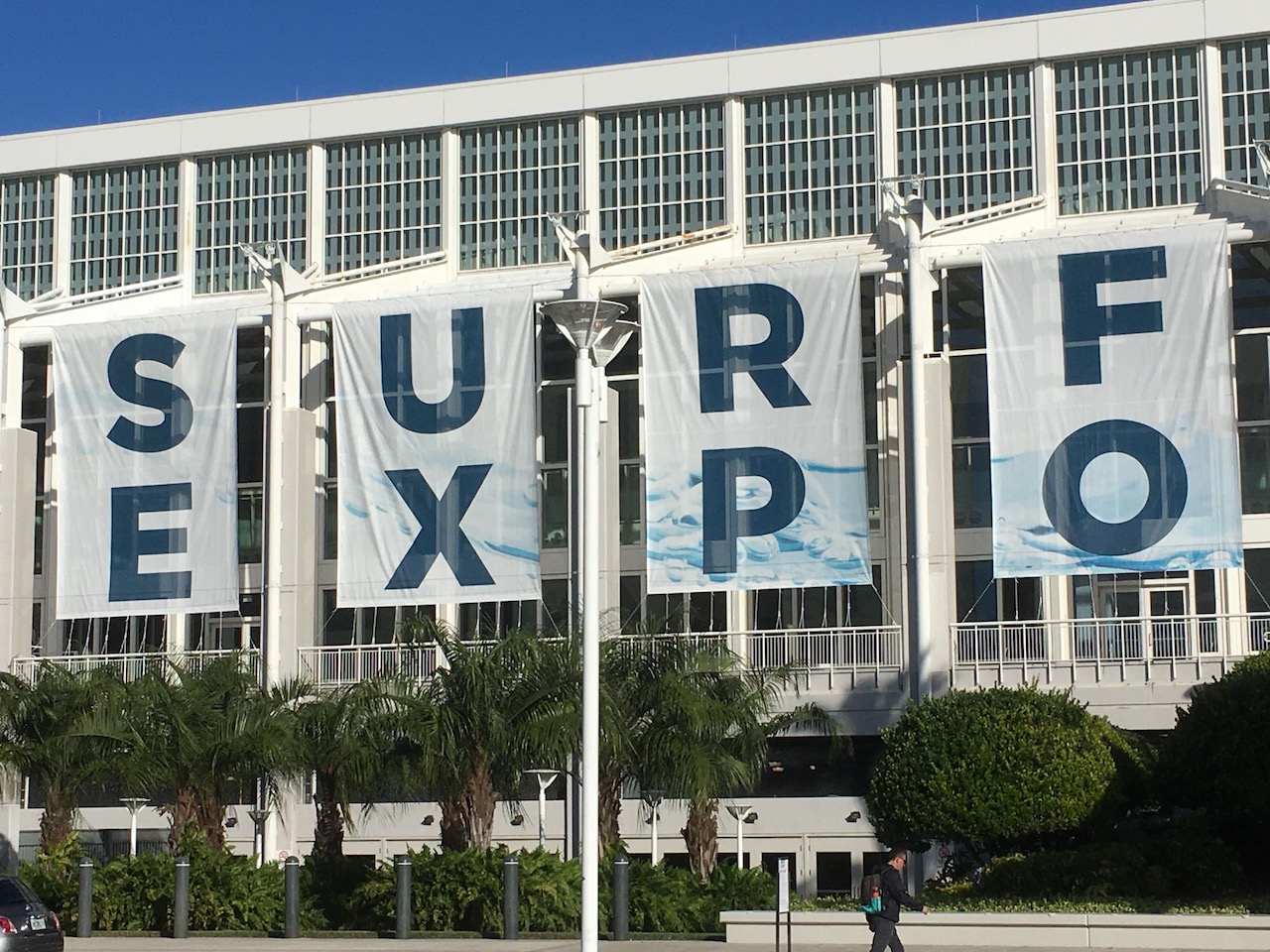 Surf Expo Introduces 'Shoreline' To Expand Reach To Land-Based Activities
Press release:
Shoreline at Surf Expo Evolves the Waterman's Lifestyle from Coastal Shoreline Activities into Camping, Hiking, Climbing and more
Surf Expo, the premier watersports and coastal lifestyle tradeshow, enhances the buying experience for both watersports and outfitter retailers with the debut of its new Shoreline offering during the September 7-9, 2023 edition.
Shoreline at Surf Expo will feature products dedicated to technical apparel, equipment and gear any enthusiast needs to transition from a day on the water to stretching out on land.
"From the trails to the lakes and beyond, Shoreline at Surf Expo supports the natural evolution of the waterman's lifestyle with gear, apparel and accessories that will take consumers from coastal shoreline activities into camping, hiking, climbing and other recreational activities found along rivers and lakes," says Roy Turner, Emerald SVP and Surf Expo Show Director.
Shoreline is positioned to become the hub for industry-leading retailers and brands focusing on fishing, boating, wakeboarding, technical apparel, outerwear, camping, watersports hardgoods as well as essential gear and accessories. The newest floor category complements Surf Expo's extensive product offerings — Surf, Skate, Paddle and Bluewater — by targeting the business associated with outdoor amenities and recreation found in lake towns across the country.
Eric Marvin, founder of Elakai Outdoor, is exhibiting outdoor games within the new Shoreline category. Some games include cornhole, bocce ball, croquet and more. While this is Marvin's first year participating at Surf Expo, he knows it will be the right fit for his business.
"Our products can be used on the beach, by the lake or near the ocean. Exhibiting at Surf Expo is a natural fit for who we are as a business and what the Shoreline category is all about," says Marvin.
Shoreline will also create a seamless connection with Surf Expo's Bluewater category, which showcases notable inshore and offshore apparel and accessory products ranging from lifestyle and technical apparel to footwear, outerwear, sportswear, T-shirts, sunglasses, and much more.
"Blending the inshore and offshore worlds under Surf Expo's one roof exposes buyers and sellers to this growing crossover market within the coastal lifestyle industry," adds Turner.
SHORELINE & BLUEWATER EXHIBITING BRANDS INCLUDE:
Ronix Wake/ Radar Skis, Columbia OCS, MANG, Hest, Bimini Bay Outfitters, Burnside Sierra Pacific Apparel, Elakai, Fahlo, HEST, Kracken Adventure Bikes, Intracoastal Waterway, Kanga Coolers, Lowtides Ocean Product, Line + Cleat, Pirani, Preston 1947 by Ebinger Brothers, Promo & More, Sunski, Sunburn Drink, The Grateful Diver, XTRATUF, Welly Bottle, and ZEP-PRO.