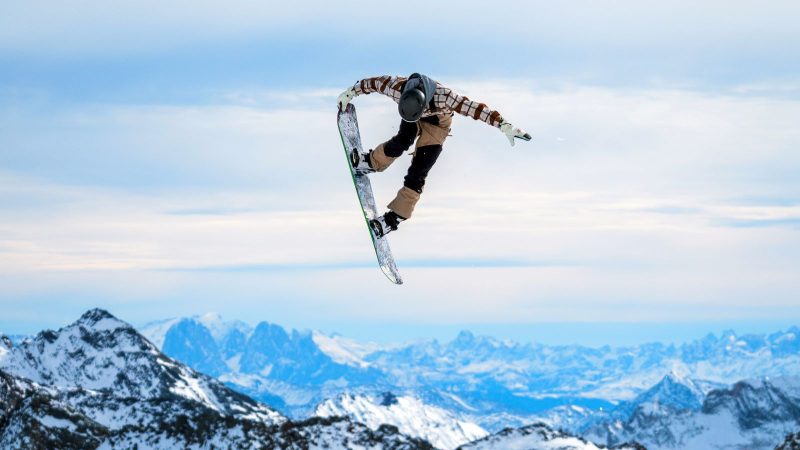 XION PG CEO Björn Clausen Talks Brand's FREERIDE RANGE, European Distribution, & Strategy
After starting out by creating protection gear for stuntmen, XION PG has since expanded to include protective gear for a wide range of sports. We talked to the brand's CEO, Björn Clausen to learn more about XION's snowsport offering, the FREERIDE RANGE.
Can you give us a brief history of XION PG from inception to today?
In 2012, Simon van Lammern laid the cornerstone of XION PG, driven by a vision to furnish the market with top-tier protective gear. As an experienced stuntman, Simon inherently grasped the core facets of delivering impeccable protection and unparalleled comfort, seamlessly intertwined with a distinct brand ethos. Through relentless dedication, XION PG ascended to the forefront of the protective gear landscape within the realm of stunts. Simon's acumen, combined with insights gleaned from collaboration with professional athletes, ignited the expansion into a comprehensive freeride and sport range, firmly establishing XION PG as a purveyor of choice across diverse sports domains. With a global reach, XION meticulously equips stuntmen, professional athletes, and sports enthusiasts worldwide with the pinnacle of protection gear.
Why did Choppy Water decide to purchase Xion?
The synergy between XION PG and Choppy Water materialised for compelling reasons. Simon van Lammern, the force behind XION PG, found himself juggling the demands of his brand and his adrenaline-fueled stunt business, prompting a strategic shift. Recognising the burgeoning momentum of XION PG, Choppy Water's employees, who were already successfully spearheading distribution in Germany and Austria, emerged as potential acquirers. The management of Choppy Water discerned the growth potential, especially within snowsports, propelling them to establish XION PG GmbH and secure the acquisition of XION PG.
Please tell us about the new management behind Xion.
Merle Kittan and Björn Clausen assume the mantle of CEOs, steering the ship in strategy, production, and logistics. Michael Link, the guiding force behind Marketing, alongside Simon, spearheads the frontiers of research and development. The Sales realm finds its maestro in Nicolas Wendelken, entrusted with fostering strategic alliances and market expansion. Steadfastly navigating the legal landscape is Matthias Regber.
Which markets are you targeting with Xion and why?
In addition to the stunt orientation, XION PG directs its focuses primarily toward snowsports, a terrain that has witnessed considerable investments in research and development. The "FREERIDE RANGE" stands as a testament to this dedication, catering meticulously to the nuanced requirements of skiers and snowboarders. Simultaneously, the brand boasts a robust "wheels range," engineered to meet the demands of high-velocity sports such as mountain biking and longboarding.
How was the prebook for 2023/24?
Against the backdrop of the unprecedented challenges posed by the global pandemic and supply chain intricacies, XION PG displayed unwavering resolve in upholding quality standards. Collaborative relationships with suppliers remained intact, underpinned by adept crisis management. Leveraging the transition of leadership, a reinforced workforce streamlined processes, ensuring production stability. Notably, the brand achieved a remarkable feat, centralising 90% of raw material sourcing and 100% of labour within the European Union. These efforts were rewarded with increasing sales and production volumes.
Please take us through the Xion snow line for 2023/24.
The "FREERIDE RANGE" is XION's finely tuned snow line for all skiers and snowboarders. The FREERIDE RANGE was engineered to seamlessly merge uncompromising protection with unrestricted movement and breathability with specific cuts for men, women and children in various sizes, to offer a fit for each body type.
A standout gem is the FREERIDE VEST, which features a wide waist belt for precise positioning and a user-friendly front zipper. For those mindful of coccyx cushioning the FREERIDE SHORTS offer steadfast protection for the coccyx, hips, and posterior. Enriching this array are jackets and bermudas, amplifying XION's pledge to safeguard vital joints and regions.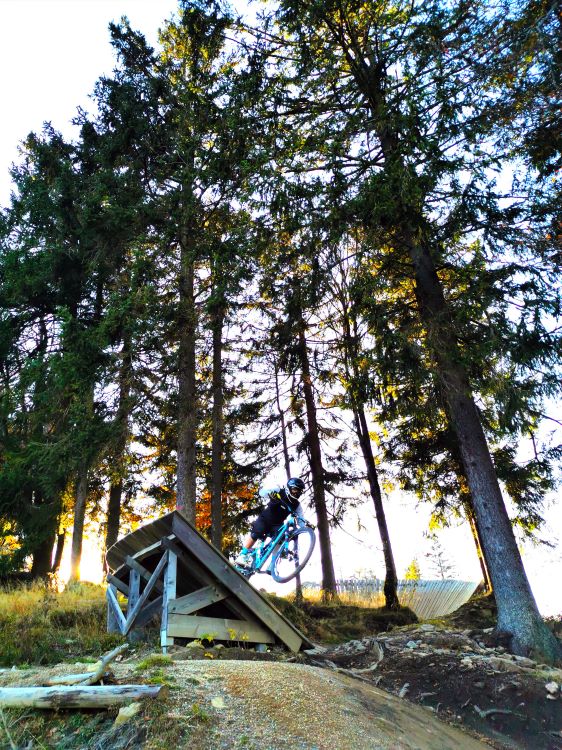 How will Xion now be distributed around Europe?
Within Europe, XION PG's presence is strategically fortified through a network of adept sales agents. In key territories such as Germany, Austria, Switzerland, and the UK, dedicated distributors drive XION's proliferation. The pursuit extends to fostering new alliances by integrating more distributors, further amplifying the brand presence.