The 8th Annual London Surf / Film Festival x Reef
The 8th Annual London Surf/ Film Festival is due to take place on October 10-19, 2018, having just released their line up for this years event with documentaries Momentum Generation and Trouble: The Lisa Andersen Story as well as some incredible surf action from Dane Reynolds to Noah Lane.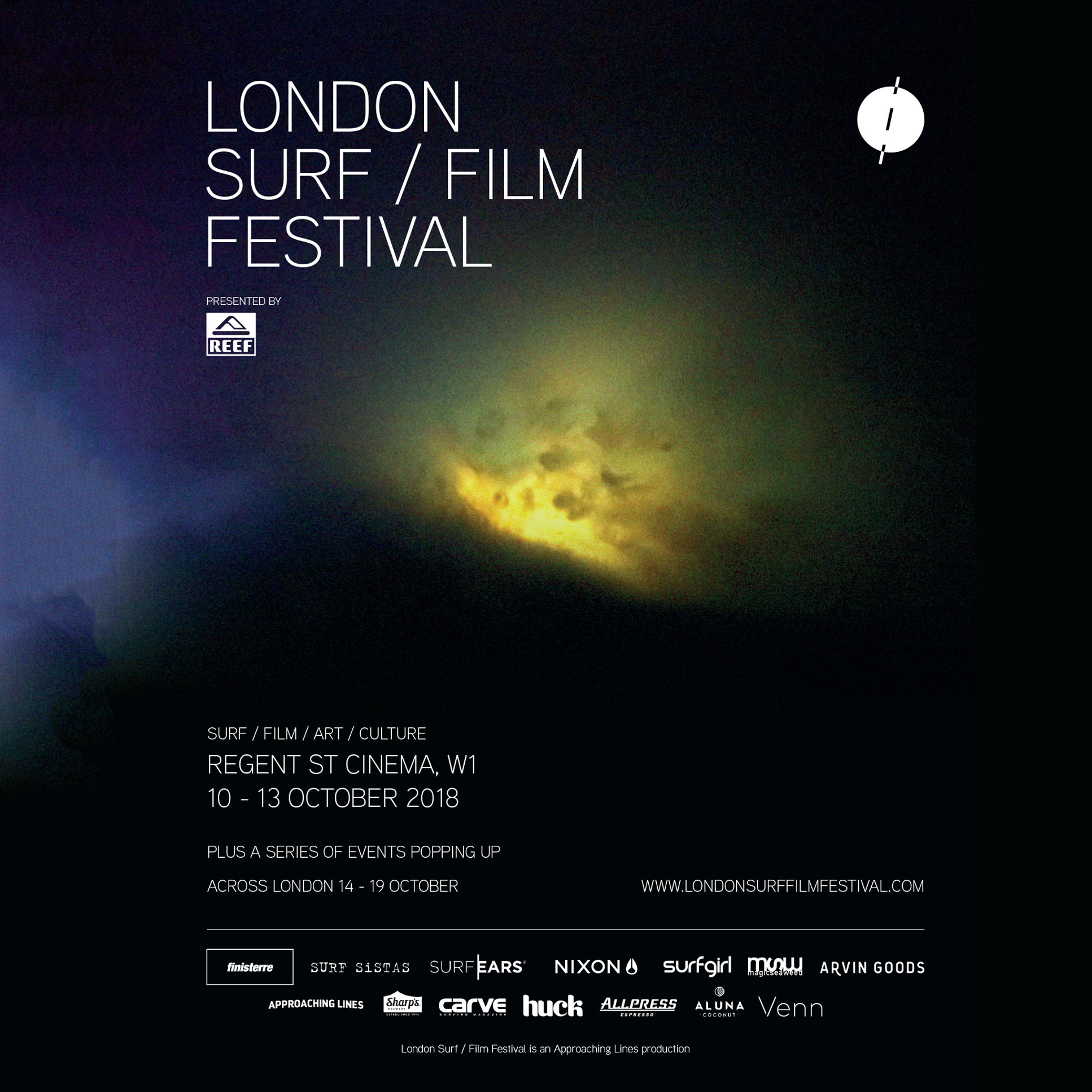 This year's programme of premieres, underground projects and award winning features, explore our salt water realm and the diverse characters that inhabit it like never before. With documentaries to inspire, surfing to blow minds, travel to stir up the wanderlust and biopics that get under the skin this year's international London Surf / Film Festival is a true slice of surfing in the here and now and a showcase of our multi-layered world of waveriding.
"The breadth of this year's line up is really exciting," says LS/FF Director Demi Taylor. "We're hosting two huge premieres that lift the curtain on an era that changed modern surfing forever.Momentum Generation charts the rise and rivalries of Slater, Machado and their tight knit crew of nu skoolers who triggered a paradigm shift in not just waveriding, but youth culture.Trouble: The Lisa Andersen Story, in a raw and intimate insight into the rise of a true surfing icon, an enigmatic 4x world champion that changed the way the world thought about women and our lifestyle. We're delighted to be hosting the eagerly awaited World Premiere of multi award winning Director Andrew Kaineder'sBeyond The Noise.Featuring Noah Lane and Harrison Roach in Europe's most jaw dropping waves, combining stunning cinematography and an arresting soundscape this is a must see exploration."
LS/FF is bringing to the UK 3 World premieres, 2 European Premieres and 10 UK Premieres. For many of the movies, the festival will be the only chance to watch them as they were intended to be enjoyed – on the big screen, accompanied by a packed crowd of likeminded folk – the original "social media" experience.
Accompanied by Q+A's and audiences with some of the world's most exciting surfers and award winning filmmakers plus live music, art, pop up events and more the London Surf / Film Festival is a must attend for dreamers, doers, adventurers, hard chargers and anyone of a salty disposition.
10 13 October 2018, Regent Street Cinemaplays host to the London Surf / Film Festival. Tickets are on sale now >> HERE.
There are limited number of evening passes available offering more surf for your buck, plus a free beer from our friends at Sharp's (over 18's only) and exclusive goodies!
15 – 19 October 2018, Events are popping up across the capital – sign up to the LS/FF newsletter for details >>HERE
For full details head to:londonsurffilmfestival.com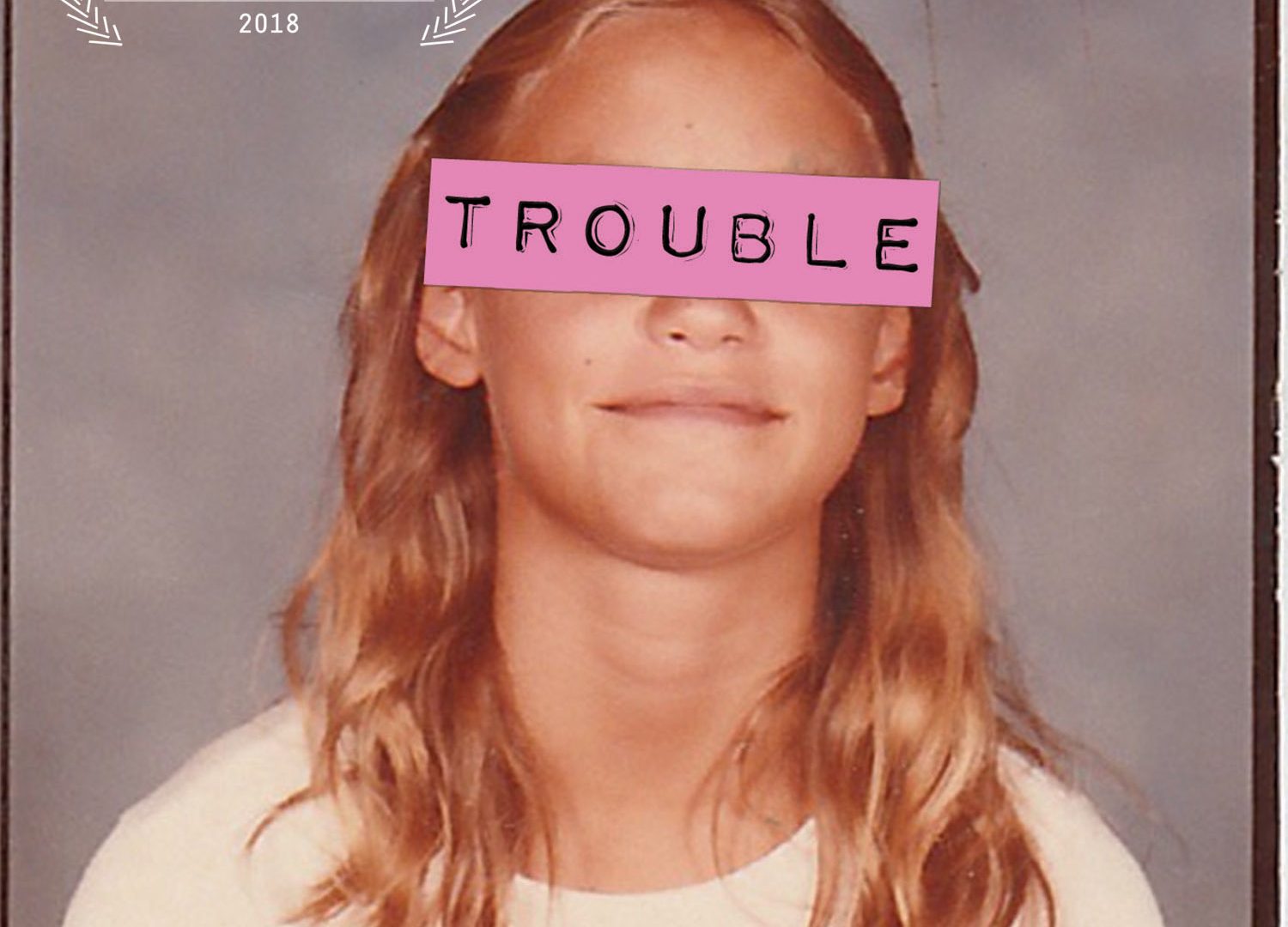 London Surf / Film Festival 2018 Feature Line-Up
Beyond the Noise by Andrew Kaineder // 11th October
WORLD PREMIERE: Surfer Poll nominated multi-award winning filmmaker Andrew Kaineder presents this highly anticipated ode to an Irish Winter, when snow covered the ground and deep depressions spiralled in the raging North Atlantic. Combining epic waveriding from Noah Lane & Harrison Roach, plus stunning cinematography, not to be missed. Presented by Director Andrew Kaineder & surfer Noah Lane
Trouble: The Lisa Anderson Story by Chas Smith // 13th October
EUROPEAN PREMIERE: Enigmatic surf icon and 4 Time World Champion Lisa Andersen changed youth culture forever. Her combination of style, power, drive and determination showed the world a new way to think about female surfing. A raw and honest insight into Lisa's perilous quest to fulfil the hastily scribbled promise of a run-away teen to be the world's number one.
Momentum Generation by the Zimbalist Brothers // 12th October
UK PREMIERE: Fired by an explosive cocktail of camaraderie and deep-seated competitiveness, this highly anticipated documentary explores how Slater, Machado, Dorian et al pushed each other to levels of performance previously unseen in surf culture. A frank and insightful exposé of the rivalries forged and friendships burned in the white heat of competitive surfing.A very special screening &guest Q+A
The Electric Acid Surfboard Test by Ashton Goggans // 12th October
UK PREMIERE: What happens when you bring Dane Reynolds and 10 tripped out surfboards, hand-shaped by some of the most radical hands, for a ten-day mind-melter at Mexico's loveliest sand points? A celebration of surfing's experimental tradition, an exploration of some of the most iconic and disruptive alternative designs, put through their paces by surfing's most radical innovator.Filmmaker Q+A
EOS by Bruce Muller // 10th October
EUROPEAN PREMIERE: Iconic Kassia Meador blurs the line between surfer, artist & performer. Combining an epic soundscape and stunning cinematography from Scott Soens & the late, great Sonny Miller, this is a creative and captivating cinematic masterpiece. Not to be missed.
Priboi by Kokorev Konstantin // 11th October
UK PREMIERE: In Siberia, winter water temperatures average just 2 degrees, snow lays heavy on the beaches and then there are the blizzards to contend with. This is cold water surfing at its very limits. This ground breaking, visually arresting masterpiece is a two year quest across the vastness of the Russian continent, home to some 37,000 km of coastline. A must see surf exploration.
Big Wata by Gugi van der Velden // 10th October
UK PREMIERE: West Africa has a turbulent and violent past, a history marked by civil war, ravaged by disease. In a small corner of Sierra Leone, during an Ebola outbreak, a band of brothers find solace, escape and a new found identity through surfing. Big Wata (The Ocean) offers an insight into the first and only surf club in Sierra Leone.
A Land Shaped by Women by Anne-Flore Marxer // 13th October
UK PREMIERE: Anne-Flore Marxer and Aline Bock, two Freeride World Champions, undertake an amazing journey across Iceland, exploring this breath-taking country by van, carving fresh powder and frigid point breaks, while also meeting some of the women who have helped forge Icelandic culture.
It's Not All About The Waves by Kepa Acero // 13th October
UK PREMIERE: Surf adventurer Kepa Acero and photographer Eva Diaz head to Africa in search of a right hand point break but discover so much more, in this uplifting film about the power of community and joy of giving back.Q&A with filmmakers Kepa Acero and Eva Diaz
Paige by Bjarne Salen // 10th October
UK PREMIERE: Paige Alms is a ground breaking waverider, XXL award winning charger and pioneer of women's big wave surfing. This documentary takes you inside Paige's world, journeying to her home island of Maui where she trains, mentally and physically preparing for the rigours of a season taking on her favourite wave – the infamous Jaws.
Rail Road by Gustavo Imigrante // 12th October
UK PREMIERE: Nic Von Rupp embarks on an ethereal surf lapse around Europe, traversing the continent on night trains, branch lines and intercity expresses, finding stirring landscapes and time to contemplate, between stalking sickeningly shallow slabs with Mick Fanning and mind warpingly huge waves with Ireland's bravest chargers.Presented by Nic von Rupp
The Sea Empowers Dir. Lucy Jane/ Joya Berrow // 10th October
WORLD PREMIERE: Within the patriarchal Jamaican surf scene, 28 year old Imani Wilmot is a beacon of hope for fellow women. An intimate exploration on the social impact of surfing
on a community. Events culminate in the first ever all female surf contest in Jamaican history. Emotions run high and the gravity of the competition exposes just how much surfing really means to these women.
Emocean Dir. Tony Harrington // 10th October
UK PREMIERE: Featuring the likes of iconic surf filmmaker Paul Witzig, Pipeline photographer Brent Bielmann, watermen Dave Kalama, Jamie Mitchell and Jeff Clarke plus surfers Bronte & Dave MacAulay, and shot on location in Australia, Hawaii and California this is a cinematic exploration of our complex relationships with the ocean.
Nausicaa by Luca Merli // 18thOctober
UK PREMIERE: The ocean going yacht Nausicaa embarks on a surf adventure with a twist, traversing unexplored shores and empty waves in the Mediterranean's most secluded corners, living with an almost zero carbon footprint, embracing the beauty of the cradle of civilization and reflecting on living a simple lifestyle in symbiosis with nature. Luca Merli 's stylishly laidback movies make you want to jump on a plane and head straight to the crystalline blue waters of the Italian coastline.
International Shorts
TanDir. Alena Ehrenbold
North Sea HolesDir. Lewis Arnold & Chris McClean
A Lunar CycleDir: Andrew Kaineder
Black is a Colour Dir: Taylor Knox (A very special screening)
GenerationsDir.Russell Brownley
Isla de los BufalosDir. Gabriel Novis