Dinoskiwear Tour Through The Alps Whilst Filming Latest Promo Video For Crowdfunding Campaign
Dinoskiwear recently launched their crowdfunding campaign for the opportunity to become a shareholder in their company. Filming their promo video on an epic trip through the Alps in their converted American school bus check out their story below.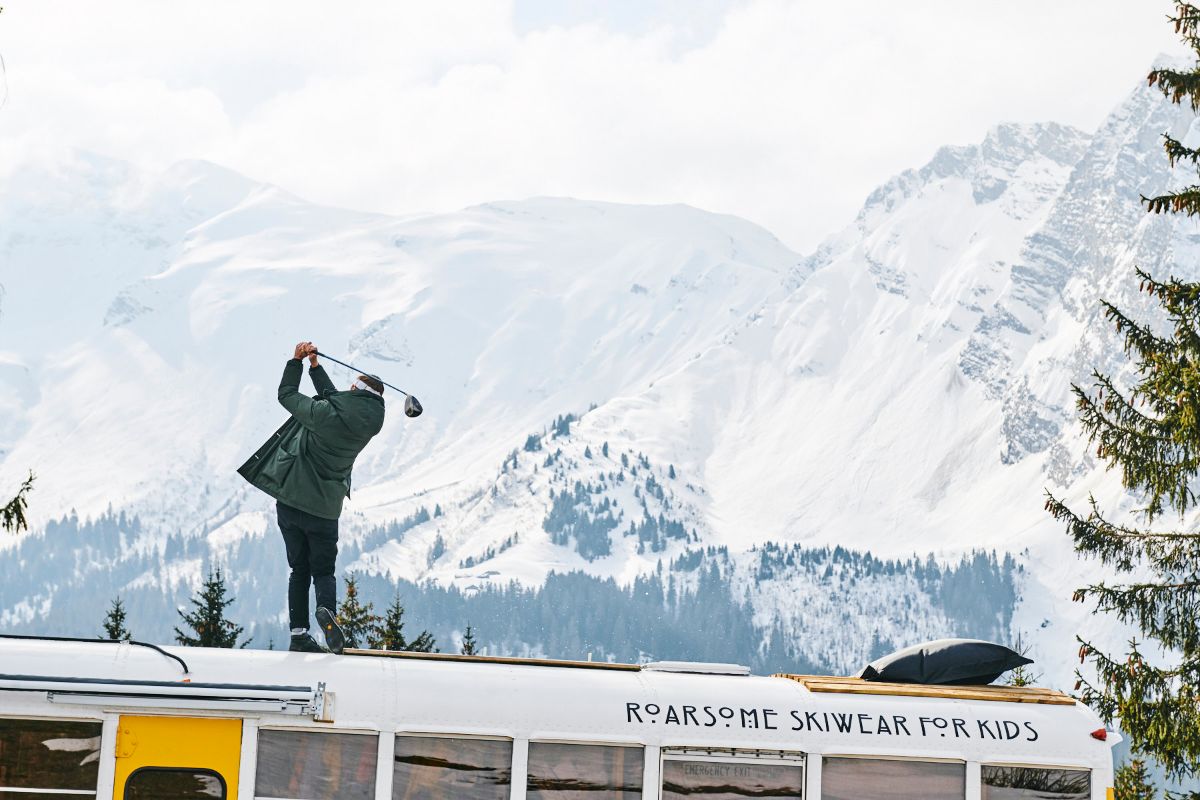 Press Release: It's sad to say the Roarsome Tour is finished for the year.
We managed to navigate a converted American school bus from the UK, across the Alps via France, Italy and Switzerland (Will actually continued to Austria too for another ski trip) before returning home.
We filmed our crowdfunding video (message us for details!), photographed our new range, golfed off the roof, jet-ski-sledged off the back and The Dino Bus far exceeded expectations as the ultimate tour vehicle.
We'll be sharing the video soon but in the meantime here's a few snaps.
Who wants to join us on the next trip?
This road was especially amazing. It follows the river all the way from Morzine to Lake Geneva. We highly recommend that you go and find it. We also recommend an 8am dip in Lake Geneva. It awakens the soul!