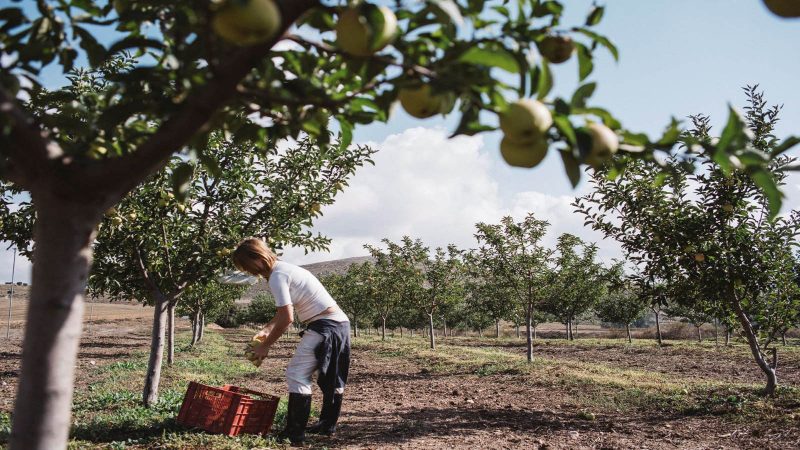 Patagonia's Regenerative Organic Campaign Starts With Live Panel Discussion
This Thursday at 7pm BST, Patagonia is hosting the live panel discussion "Meet the Regenerative Organic pioneers" to give an insight into the people behind the focus of Patagonia's new Regenerative Organic Campaign.
Press Release:
Patagonia Launches Regenerative Organic Campaign
This Fall, Patagonia is raising awareness of the opportunities offered by regenerative organic agriculture – one of the most effective ways to fight climate change, provide food for a growing population, and keep the planet healthy.
Growing food and fibre with industrial techniques and harmful chemicals is one of the main causes of climate change, contributing up to one quarter of annual greenhouse gas emissions worldwide. Industrial farming also degrades soils, which reduces the ability to grow healthy crops and contributes to loss of topsoil and water.
Switching from industrial agriculture to regenerative organic farming builds healthy soil, which traps significantly more carbon. It is the highest organic standard, which rehabilitates soil, protects animals and improves the lives of workers, through social fairness actions such as paying a living wage, treating workers fairly and offering training and other opportunities to improve their social and economic positions. Regenerative organic techniques include cover cropping, crop rotation, inter-cropping, low- to no-tilling and composting.
Through Patagonia Action Works, the brand supports and promotes the work of a number of grassroots groups driving the Regenerative Organic movement forward throughout Europe, such as the Ecological Land Cooperative (UK), Soil Hub (DE), DEAFAL (IT), Soil Heroes (NL) and Ferme Université Domaine du Possible (FR).
Patagonia has launched a range of Regenerative Organic cotton T-shirts, from over 150 farms in India involved in a Regenerative Organic Certification pilot. In the US, Patagonia Provisions, the food arm of the business, has partnered with 650 farms in Nicaragua to grow regenerative organic mangoes.
The brand has a long history in organic cotton, having switched from conventional to organic cotton, throughout the line, in 1996. In 2014, recycled cotton was introduced and this year, Patagonia has bought small amounts of 'cotton in conversion' to help non-organic cotton farmers during the three-year transition period before their cotton can be certified as organic.
In addition to the product launches, the brand is releasing a series of films on the topic. It will also host two global community events online. These will be live panel discussions, the first exploring what 'Regenerative Organic' is and the opportunities it offers, the second featuring pioneers of the movement, from across Europe and North America.
Patagonia is a founding member of the Regenerative Organic Alliance, a group of companies and organisations working together to create the Regenerative Organic Certification. The ROA is led by the Rodale Institute and includes members such as Dr Bronner's, Compassion in World Farming, Demeter and the Fair World Project.
Helena Barbour, Vice President, Sportswear, Patagonia, says: "When we realised the power of soil sequestering carbon from the atmosphere, it was a real aha! moment. It's very dramatic to find something that doesn't just mitigate a problem, or reduce the impact of a problem, but actually does something good.
"We had the chance to travel to India to see regenerative organic farms and they're little paradises: they're very biodiverse, they use beneficial insects and they have animals living on the farm. Many of the farmers in India said this was like going back to their traditional practices: their great-grandfathers used to farm like this."
Events:
Live panel discussion: We have a growing problem
Thursday, 6 August, 8pm CEST // 7pm BST
Learn how we can turn agriculture from a problem into a solution.
Live panel discussion: Meet the Regenerative Organic pioneers
Thursday, 20 August, 8pm CEST // 7pm BST  
Learn how regenerative organic agriculture is one of the most effective ways to fight climate change.