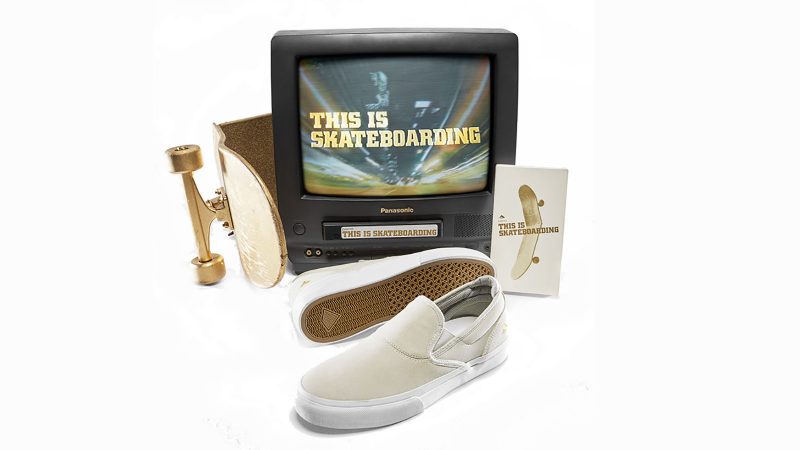 Emerica Release Limited Edition Collection Marking 20 Years Of "This Is Skateboarding"
Press release:
Emerica Footwear is proud to present 20 years of This Is Skateboarding – one of the most iconic videos in skateboarding history. 2003's This Is Skateboarding was an epic journey into the lives of a risk-taking band of cult heroes as they demonstrated their hair-raising assaults on a variety of urban terrain throughout all the major skate meccas around the globe. The film deservedly became an instant classic.
To celebrate this milestone – Emerica has released a one-time limited footwear collection consisting of  Kevin "Spanky" Long's KSL G6, Leo Romero's Laced, and a Wino G6 Slip-On – all of which feature custom This Is Skateboarding artwork, a special shoe box and a full apparel capsule – all available right now at finer skate stores. What is skateboarding? This Is Skateboarding!
Shop the This Is Skateboarding 20 Year collection at Emerica.com
With over 25 years of commitment to the global skate community, Emerica continues to push the limits of skate footwear, support the world's most dedicated skateboarders, & continue our lifelong legacy of empowering youth through skateboarding. Owned and operated by skateboarders since 1996. THIS IS EMERICA. THIS IS SKATEBOARDING.
For all Emerica releases and updates please follow all Emerica social media platforms:
Instagram
Facebook
Twitter
TikTok
YouTube