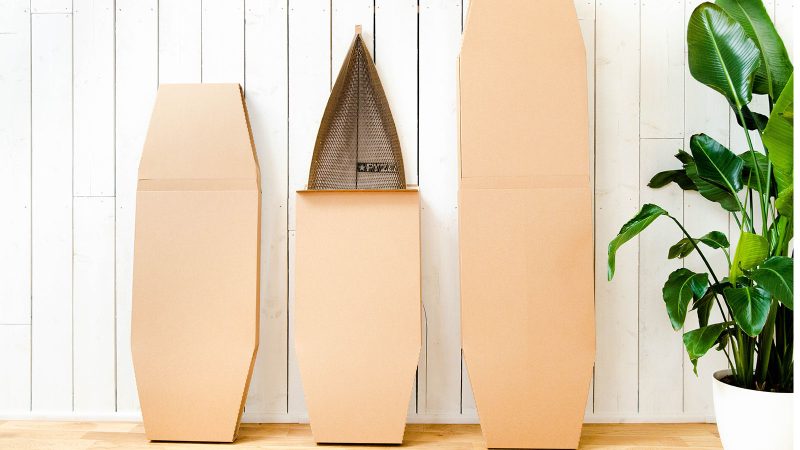 Flexi-Hex Forms New Partnerships, Including Pyzel & Sunova Surfboards
Press release:
FLEXI-HEX CONTINUES TO MAKE INTERNATIONAL WAVES; SUPPORTING MORE SUSTAINABLE PACKAGING WITHIN THE BOARDSPORTS INDUSTRY
Flexi-Hex – the award-winning sustainable packaging company founded by surfers – continues
its global expansion. The Cornish based B Corp is proud to announce several new partners
spanning the globe within the boardsports channel.
Flexi-Hex's rapid growth and increasing number of partnerships from renowned brands, such as Pyzel and Sunova Surfboards, reinforces their innovative product as the go to plastic-free and recyclable solution for safely transporting surf craft around the world.
But don't just take their word for it, here's what Pyzel have to say; "It's proven to be the most cost effective surfboard packaging, but also the most ecofriendly as the sleeves are not only plastic free, but easy for our customers to store and reuse on their boards for future travel."
Looking to purchase Flexi-Hex for your brand? They have two new partnerships joining their global network who you can reach out to using the contact details below: