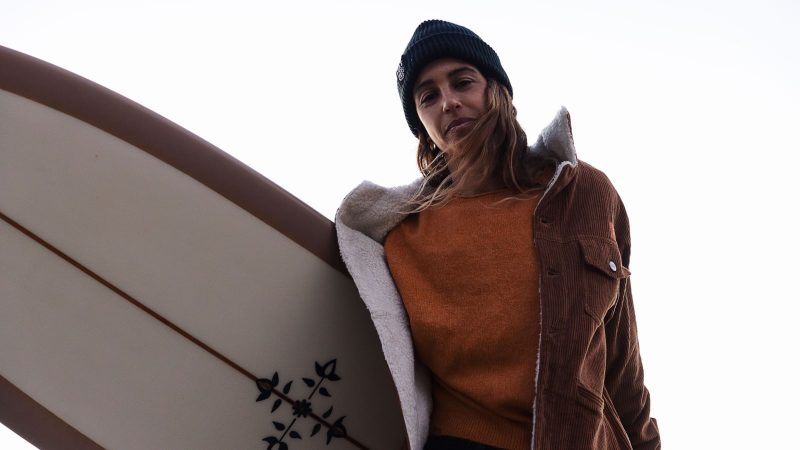 Oxbow Talk Sustainable Wetsuits, Marketing & Future Plans
It's been a few years since we last featured an interview with Oxbow, so we thought it was about time we had a good catch-up. This time round, we spoke with Laura Grenon, Oxbow's Marketing Director to see what the brand had been up to – with their wetsuit line, their successes and their marketing strategy.
How has Oxbow performed since our last interview?
Pretty well. The turnover came back to the same level as prior Covid. We've opened new stores and have had plenty of projects to work on.
Everything we've done follows the path we set ourselves since the company was brought out and it's very encouraging!
What's your view on the current state of the surf apparel market?
Well it's a mix of feelings! On one hand, there will always be waves and surfers so we're pretty confident on the evolution, but on the other hand, we can't forget that many actors of the industry (brands, press titles, …) are in bad position…
We need to keep supporting the surf market. It's very important that each of us take responsibility – that's the only way for the market to survive.
How is the brand developing outside its home market?
We're now sold in Spain, the UK, Ireland, Greece, and Holland and Oxbow has just appointed Trade Art Distribution Gmbh as their distributor for Germany & Austria. Maybe we will soon be in other countries in the near future too.
It's definitely part of our strategy to expand in Europe. We're working hard on it because we're confident in the opportunities presented to Oxbow. Our notoriety is certain in Europe and being the only European outdoor brand on the market is a great advantage: we produce our technical products in Europe and consumers are more and more responsive to that.
What has been your most successful new product launch in the last few years and why?
I would say the Oxbow Yulex wetsuit. Our goal is to build durable and sustainable products.
Where most of the wetsuits on the market are made from harmful petroleum-based or limestone-based neoprene, both energy-intensive and non-renewable, we chose Yulex as this is the only truly sustainable option out there. Our entire collection is made of natural rubber, made from a renewable resource: hevea rubber trees, combined with super stretch recycled fabrics.
Yulex certified natural rubber supply chains ensure that our wetsuits are a deforestation-free product. And guess what? Switching from neoprene to Yulex reduces the CO2 emissions by up to 80%.
We have a wide range of Yulex wetsuits, from a 2/2 springsuit to a 5/4 hooded wetsuit. These wetsuits are also very stretchy. The Yulex foam has evolved and now provides an optimal performance beyond that of neoprene. Which means that now you don't have to choose between performance and the planet!
Then, there is also the Collector collection. Through iconic designs, pastel colours, loose cuts and vintage looks, Collector revisits the emblematic pieces of Oxbow's golden age: the 80's and 90's.
Made entirely in France in close collaboration with our historic manufacturers, the Collector collection guarantees the quality of both the French know-how and the durability worthy of historic Oxbow products.

What has been the highlight of the past 12 months?
Many things:
First of all, of course, the B Corp certification. Thanks to the commitment of all our teams and after several years of research, effort, successes and failures… Oxbow is now certified B Corp.
It means that Oxbow is a company that meets the high standards of social and environmental performance, legal responsibility and transparency. A company committed to benefiting all stakeholders, employees, customers, the community and the environment. B CORP is more than a label, it is also a movement of companies with a positive social and environmental impact. A global movement in favour of a more inclusive, equitable and regenerative economy. We are very proud to be part of it.
We have new riders joining the team, such as Mathieu Crépel, Kepa Acero, Vincent Duvignac, and more recently Miguel Blanco! All of them are supportive of the Oxbow project: a brand run by the passionate for the passionate, a production in France with exciting marketing and a strong commitment to social and environment factors. We are glad to attract new riders.
Some great events: for example, the Oxbow Movie Night, a tour of 18 movie premieres in cinemas in Europe, showcasing 5 surf movies produced by Oxbow. Also the Demo Tour: to test our boards and wetsuits in several surf spots in France and Spain. A great way to connect with the core scene.
And finally, the opening of our first Oxbow Surf School, based in Seignosse. Not a regular surf school, we also run surf camps with our ambassadors, which allow people to share a session with pro surfers and receive feedback in a video session.
How important are team riders in your marketing quiver?
They are key. Riders are the faces of the brand. They share our values, they spread our message. And above all they create exclusive and precious content. It all starts with them, with their surf trips and projects. They also support our commitment for environment, and it gives more strength to our actions. Mathieu Crépel's signature outerwear series is an example of how we work together.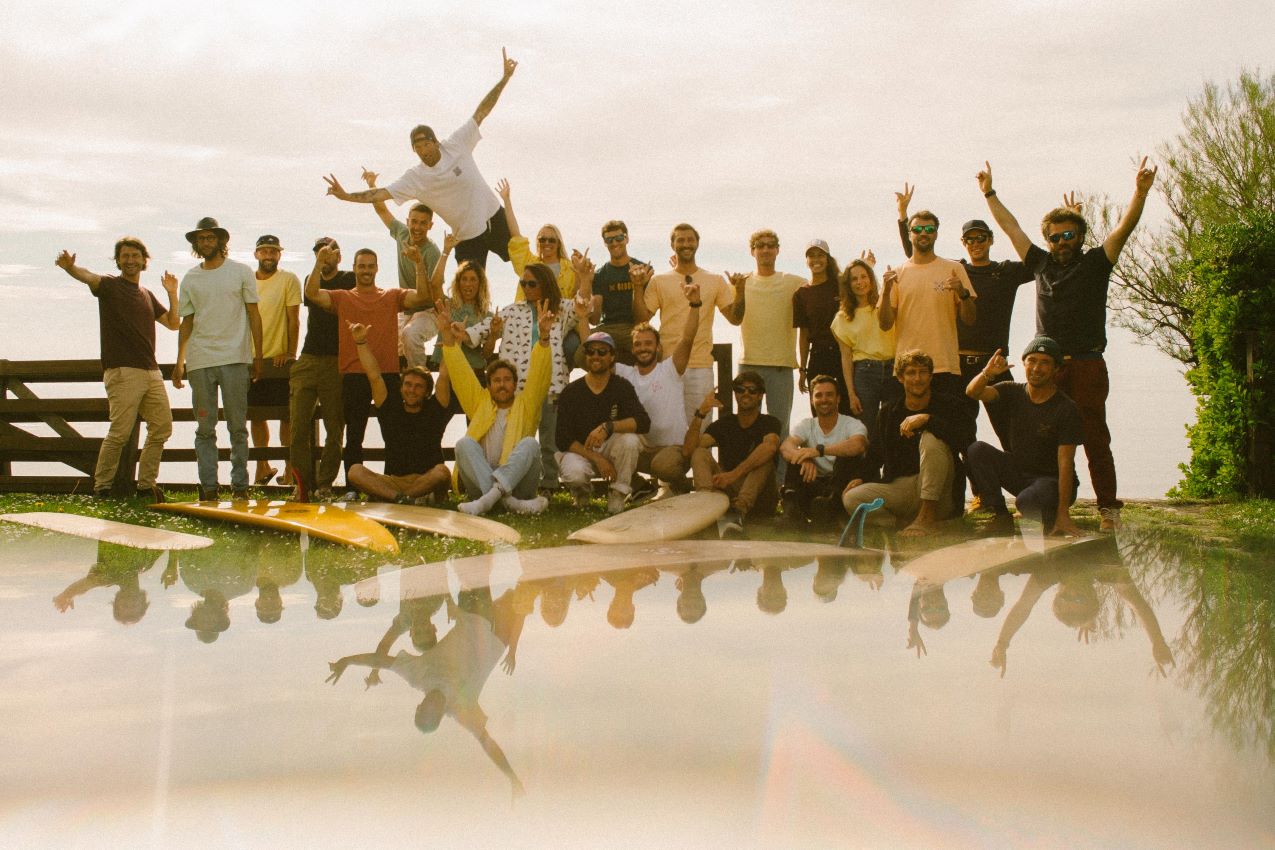 Do you plan to open more physical stores?
Yes definitely. We are working on various shop opening projects, mostly in France.
What's in the pipeline for 2024?
Many projects with various riders.
A movie about Teahupo'o and its fragility facing the Olympic games. With our riders Gilbert and Tahurai, both surfers from Tahiti. Then we will tell a beautiful story of (re)connection between 2 Oxbow riders: Robbie Page and Arnaud Mestelan. A collection co-designed with our ambassador Laure Mayer, a longboard rider living in Australia. And many other stories to come.
A new range of boards made by European shapers.
New riders are joining the team for sure.
And last but not least, the opening of new point of sales for Oxbow in Europe!