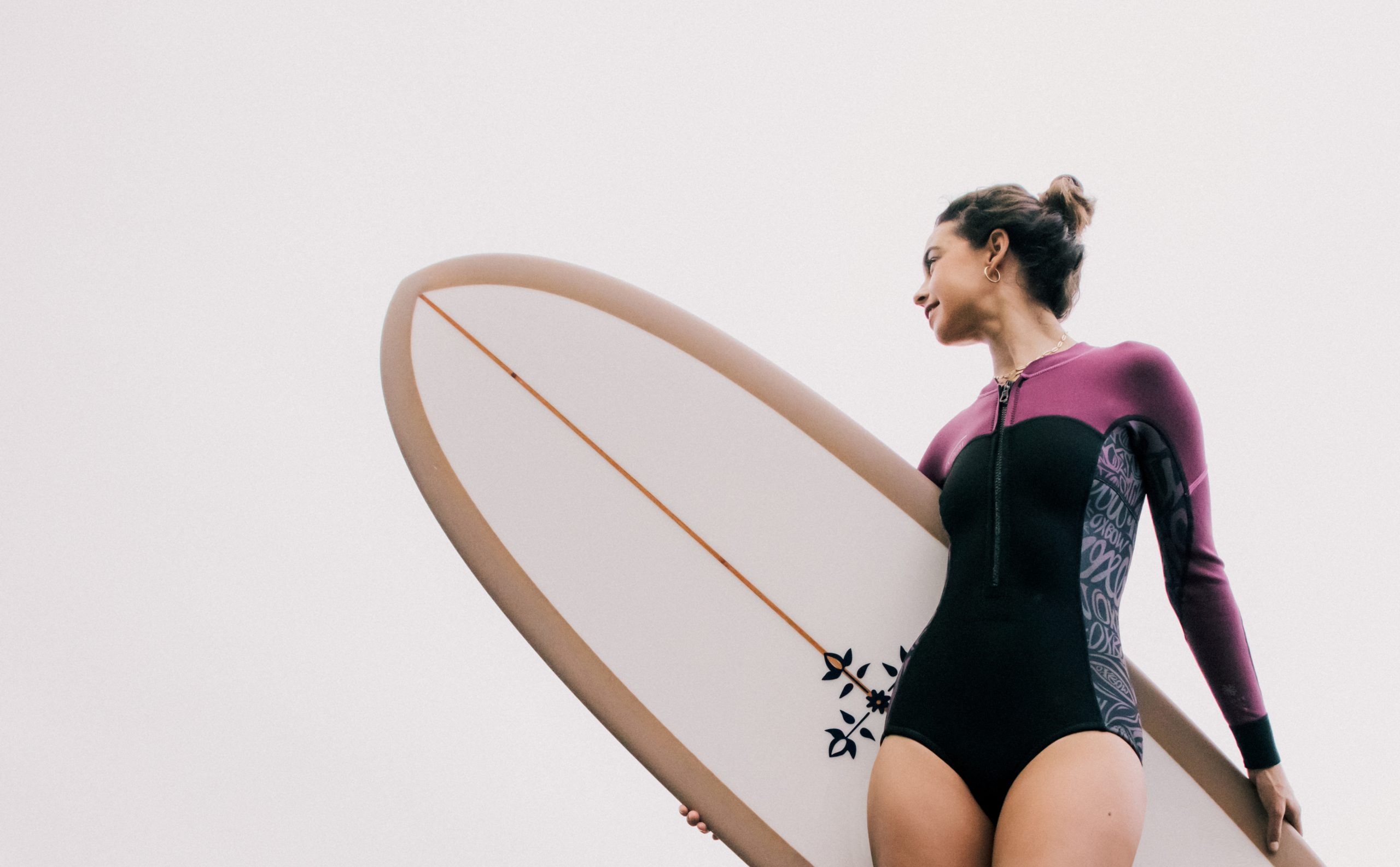 Oxbow 2023 S/S Wetsuits Preview
Retail Buyers Guide: Wetsuits S/S 2023 Retail Buyer's Guide
Brand: Oxbow
Interviewee: Aurelien Silvestre, Wetsuits Product Manager
To cut a long story short: Will the Spring and Summer 2023 wetsuits (3/2mm to springsuits and neoprene jackets) suffer from shortages, as in other segments of the boardsports hardware market?
We ordered early enough to secure the deliveries of our spring/summer wetsuits and we are confident to get stock all summer long.
The surge of smaller brands has been shaking up the market for a handful oy years. What would be your analysis of the phenomenon? (Is it for the best or did the biggest players lost their grip?)
We are always happy to see new players coming. They push the others to continue to innovate and refresh the offer. It is also a good indicator that the market is doing good.
If you were to name the biggest evolutions in recent years within the Spring-Summer wetsuit market, what would they be? (technologies, cuts/fit, buying practices, designs, durability…)
Springsuits business is growing, as the weather and the water is getting warmer and warmer every year. The time of the year you are wearing a 2/2 is increasing. Our clients requests more and more durable products. They want to buy less and better.
Can you briefly sum up your Spring-Summer ranges are built, so we can understand how they are distributed in terms of performance, constructions, prices?
We offer a short sleeves 2/2 for the chilly sunrise sessions, and a long sleeves sprinsuit for the rest of the day. Both in Yulex. We added in 2023 a short john, with a totally old school style.
Which are your key innovations for SS23? (materials, constructions, styles…)
Our goal is to build durable and sustainable products. Our designs and materials has therefore been dictated by this mantra. Our innovation is to target to offer the most sustainable product possible. 
Even if graphics are less prominent nowadays on wetsuits, what is your take for SS23?
Black wetsuits are a must for men. The shoulder pad is our iconic signature. The contrasted wrist and ankle stands out and the exclusive inside print makes the difference! Women would say black is boring… so we brought the Oxbow fun touch to it. Check out our WIGSUR short john, coming straight from the Oxbow 80's records. Collector style. 
Sustainability and wetsuits: how do keep up with the environmental efforts while price inflation is stressing out the market?
We chose the most eco-friendly foam on the market, Yulex™, combined with recycled fabrics and Solvent-free AquaA™ glue. Our plan is to offer a durable product, at the best price. We won't fight in the price war by decreasing the quality.
Key Products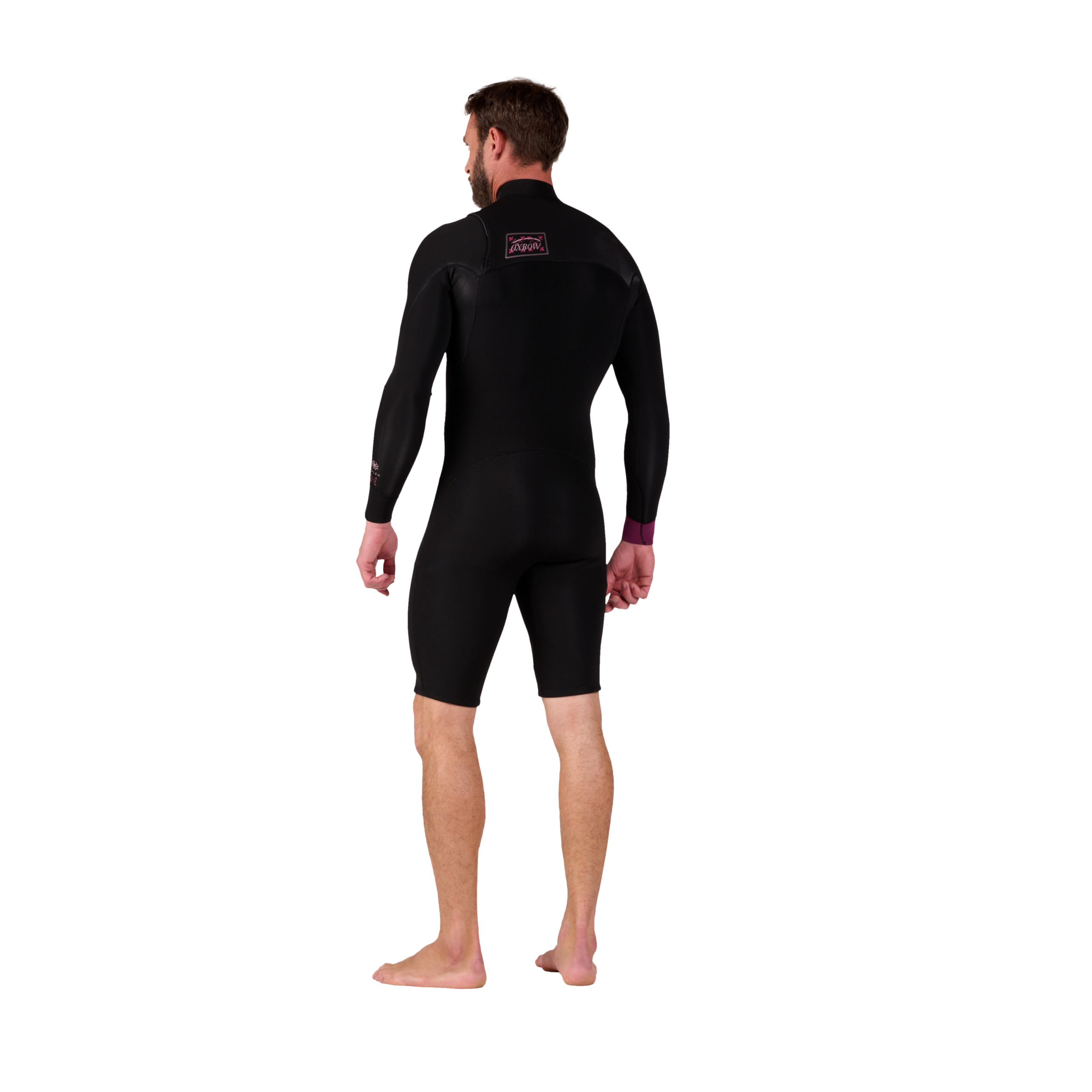 Surf with style next summer. Our Collector short john is made of Limestone mixed with recycled materials. Back to the roots !!
Our men 2/2 long sleeves spring suit is perfect for summer sessions if you want to surf sustainable but with no compromise on style.
Our women 2/2 long sleeves spring suit is the perfect combo between elegance and originality.