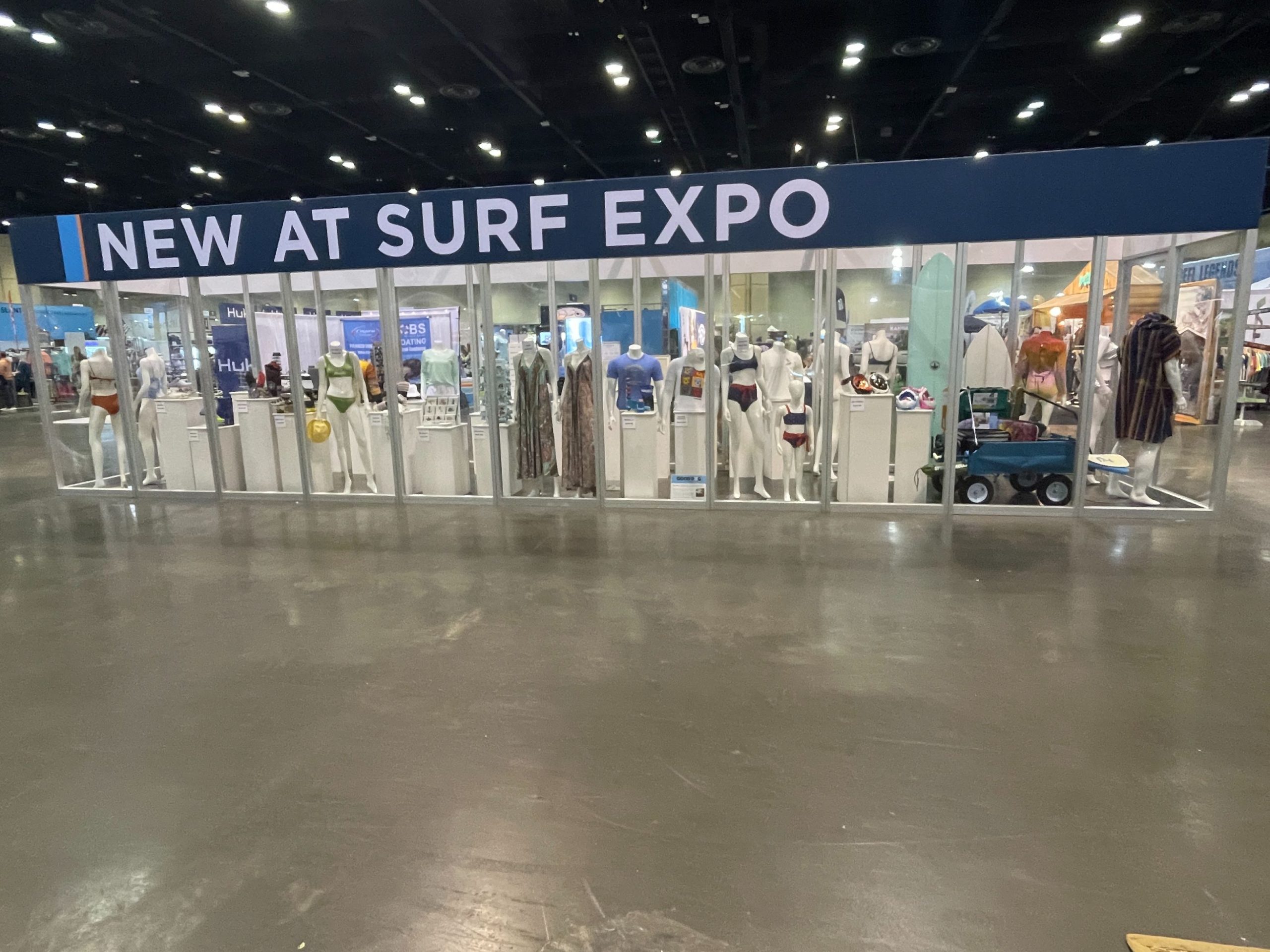 Preview: Surf Expo, Orlando, USA From September 7-9
Surf Expo, the premier watersports and coastal lifestyle tradeshow, returns to the Orange County Convention Center in Orlando on September 7-9 in the South Concourse with an even bigger selection of brands and resources for its retail buyer base.
More than 775 exhibiting companies are participating, with a 20% increase in square footage compared to last year. Surf Expo is also forecasting its buyer attendance to climb by 30% with more than 5,000 qualified retailers expected at the show. "Surf Expo's strength lies in its culture, commerce and camaraderie," says Emerald SVP and Surf Expo Show Director Roy Turner. "Three days in Orlando creates a valuable opportunity for our watersports, resorts and beach businesses to preview the spring/ summer '24 collections, discover new emerging products and trends and place orders for immediate product for those needing to fill in for the balance of Q4."
The beauty about Surf Expo is that all of the categories work for core boardsport retailers. Obviously, boardshorts, wetsuits, boards, and eyewear are key, but other categories including swimwear, resort, boutique, footwear, blue water and shoreline, make Surf Expo a truly complete marketplace for surf shops and the perfect trade event to find next new thing.
Surf Expo currently has more than 5,000 buyers from more than 3,000 stores registered for the show. Some of the notable board sport retailers who are attending include: Tilly's, which operates 250 stores across 33 states; Active Water Sports, owns and operates an online proshop and four boat dealerships located in the Pacific Northwest; K-Coast the largest surf shop in Ocean City, MD; Kokomo is one of the largest board sport retailers in Puerto Rico with 11 locations; Rooster Bus, a modern men's shop in Scottsdale, Arizona; The Boathouse is Canada's destination for men's and women's clothing, footwear and accessories with more than 80 stores nationwide; 17th Street Surf Shop specialising in surf hardgoods and apparel with six locations in Virginia and North Carolina.
New floor area Shoreline launches
Surf Expo is expanding its footprint for watersports and coastal retailers with its new Shoreline offering. This new floor area compliments neighbouring product categories on the show floor – Surf, Skate, Paddle, and Bluewater — by targeting the business associated with recreation found along rivers and lakes. Shoreline will feature products related to day camping, portable power, inflatables, overland, wakeboard, SUP, and performance related clothing and footwear. "From the trails to the lakes and beyond, Shoreline at Surf Expo supports the natural evolution of the waterman's lifestyle with gear, apparel and accessories that will take them from coastal shoreline activities into camping, hiking, climbing and other recreational activities found along the rivers and lakes," adds Turner. Shoreline and Bluewater exhibiting brands include Ronix Wake/ Radar Skis, Columbia OCS, MANG, Hest, Bimini Bay Outfitters, Burnside Sierra Pacific Apparel, Elakai, Fahlo, HEST, Kracken Adventure Bikes, Intracoastal Waterway, Kanga Coolers, Lowtides Ocean Product, Line + Cleat, Pirani, Preston 1947 by Ebinger Brothers, Promo & More, Sunski, Sunburn Drink, The Grateful Diver, XTRATUF, Welly Bottle, and ZEP-PRO.
Diverse Exhibitor List
A wide range of exhibitors have signed up for the September 2023 show, including: Hurley, Rip Curl, RVCA, O'Neill, Volcom, VISSLA, Skechers, Birkenstock, Jetty, Katin, Body Glove, Dark Seas, Psycho Tuna, Salty Crew, Slant Six, 4ocean, AVID, Aloe Up, Blowfish Malibu, Bimini Bay Outfitters, BN3TH, Boat House Apparel, Bogg Bag, Columbia OCS, DIFF, DCK Boardshorts, ELAN, Eidon, EXIST, Fahlo, Fish Hippie, Former, GLOBE, Guy Fox, Havaianas, HEST, Impala, Local Boy Outfitters, Lokal, Lost, Lotus & Luna, MANG, POP Board Company, Pukka, Pura Vida, QuintSoul, Rhythm, Rivvia, Ronix Wake, Rusty, Sand Cloud, Sisstr, Skye Swimwear, Sun Bum, Thread, Tori Richard, True Ocean and many more. "Surf Expo thrives on creating a marketplace that is valuable both to our retailer and exhibitor communities," said Roy Turner "We are excited about our stellar line up of brands for our summer show, and more buyers are continuing to register each day "
175+ first time exhibiting brands
The September show is set to welcome 175+ first time exhibiting brands. Among the highlights are: 7th & Palm, Bacon Lettuce Tomato, Bison Coolers, Binky Bro, Clarks, Cold Case Gear, da-sh, DIAN Motors, DOTTI, Deviate Board Co., Earthpack, Elakai Ltd., EMU Australia, FORCIS, FREE COUNTRY, Gabor, Gathr Outdoors, HEST, Island Goat Apparel, It's A Good Day Resort Wear, Jolie Beau, Korkers, Kracken Adventure Bikes, Ku-kio, Line + Cleat, LISTICLE, Live Outdoor, Lonely Hearts Club, LOSS-PROOF, Love Thy Turtle, Mamala Surf Wetsuits, Novelty Inc., Ottoman Treasures, Pimp Shrimp Clothing, Pool Pony, Red Shark USA, Relentless Betrayal, SAOLA, Salt Wife, Seaskin Custom Wetsuits, SeaSucker, Solride, Sunski Totes Isotoner, TRIHARD, TrshBg, Welly, and Yukon Outfitters.
Its important for European brands and retailers to attend
Surf Expo is the world's premier watersports and beach lifestyle tradeshow, and it remains the only event dedicated to the board sports industry. As a proven must-attend event, international attendees can shop the best selection of heritage and new brands found at Surf Expo, visualise the trends emerging from both the west coast and east coast surf markets, as well as build and reinforce relationships with brand partners.