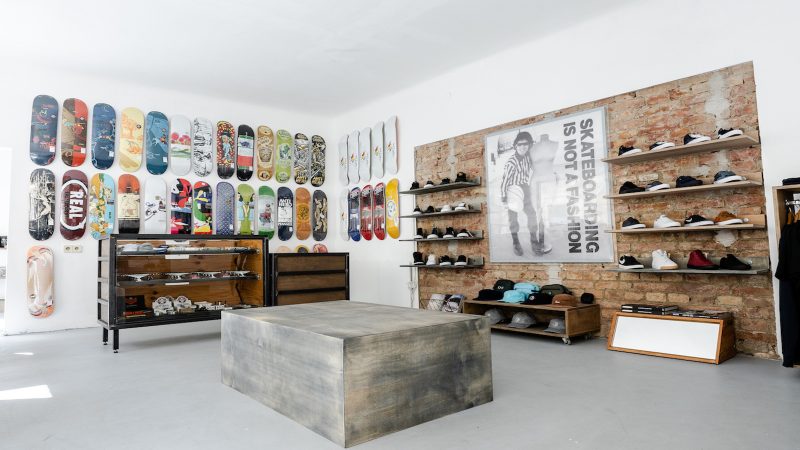 Austria Skate Shop Stil-Laden On Building A Sustainable Retail Offering
Located in Vienna, Stil-Laden started as a skateboard and streetwear concept store in 2005 and has since seen its reputation grow as one of Austria's finest skate shops. Now complete with coffee shop installation and a brand new skate-goods-only shop opening just across the road, CEO Michael Paul tells us how the reinvention of the store and online presence creates the community and drives the business.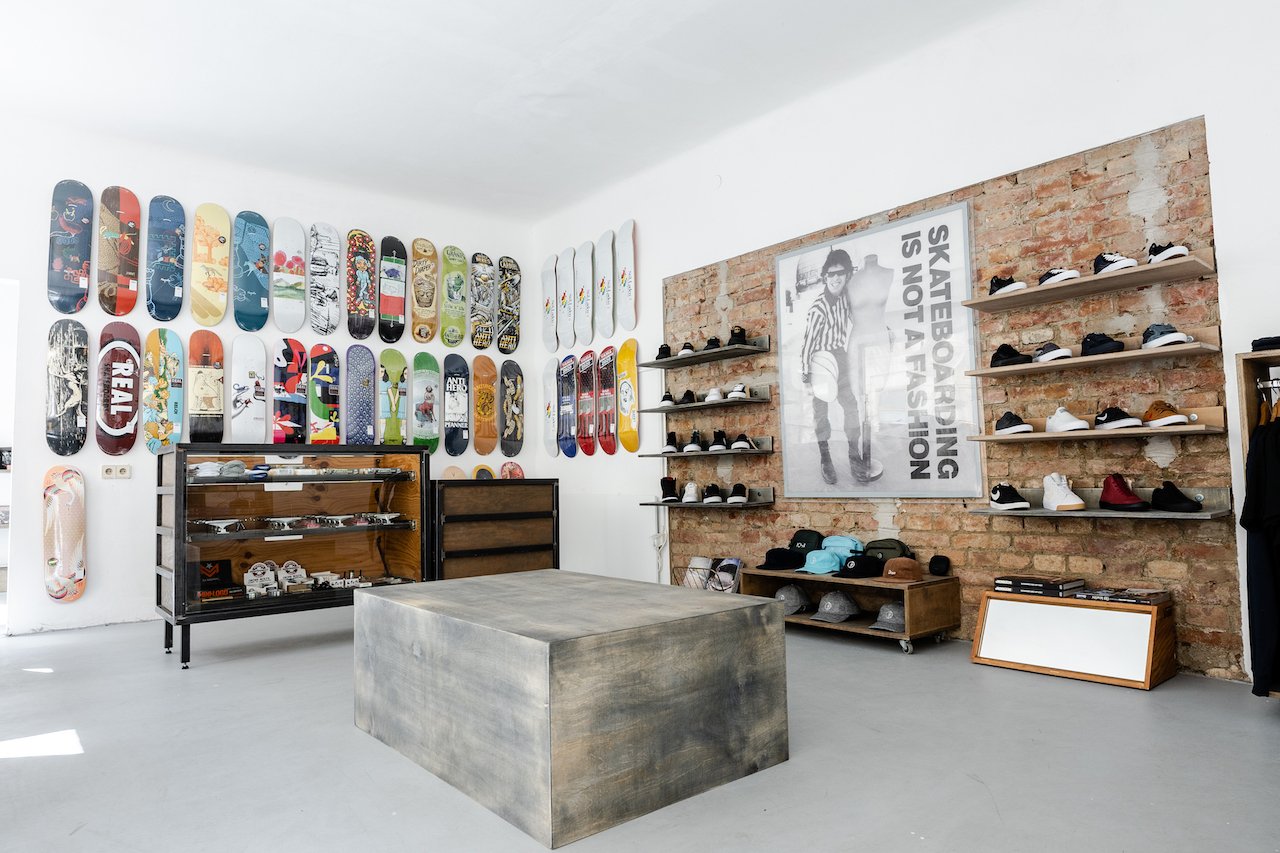 Tell us about your store's history.
STIL-LADEN was founded by Günther Zott and myself [Michael Paul] in 2005 and the concept of the shop has changed over the years. In the beginning, it was more of a street culture shop with its own exhibition space – Nike Urban Lab Vienna – which we curated together with Nike Sportswear. We were also one of the first Nike SB dealers in Europe.
What's your USP?
We actually never paid any attention to what other shops do and continued to develop as a store. First and foremost, we simply made sure that we keep reinventing the shop concept and that business stays exciting for us. I think boredom and standing still is the biggest poison for a small retailer.
And just what kind of advantage does a small retailer have over the big guys?
There are two incredibly important things you can do as a small shop. Firstly, you can create your very own image that you should convey authentically. Secondly, you can build personal contact and connection with your customers. As a small shop, not only do you have the advantage of being flexible and quick in your reactions to certain trends, but you can also organise cool events regularly. We have organised countless events in the past 15 years and these events are still a major part of our DNA.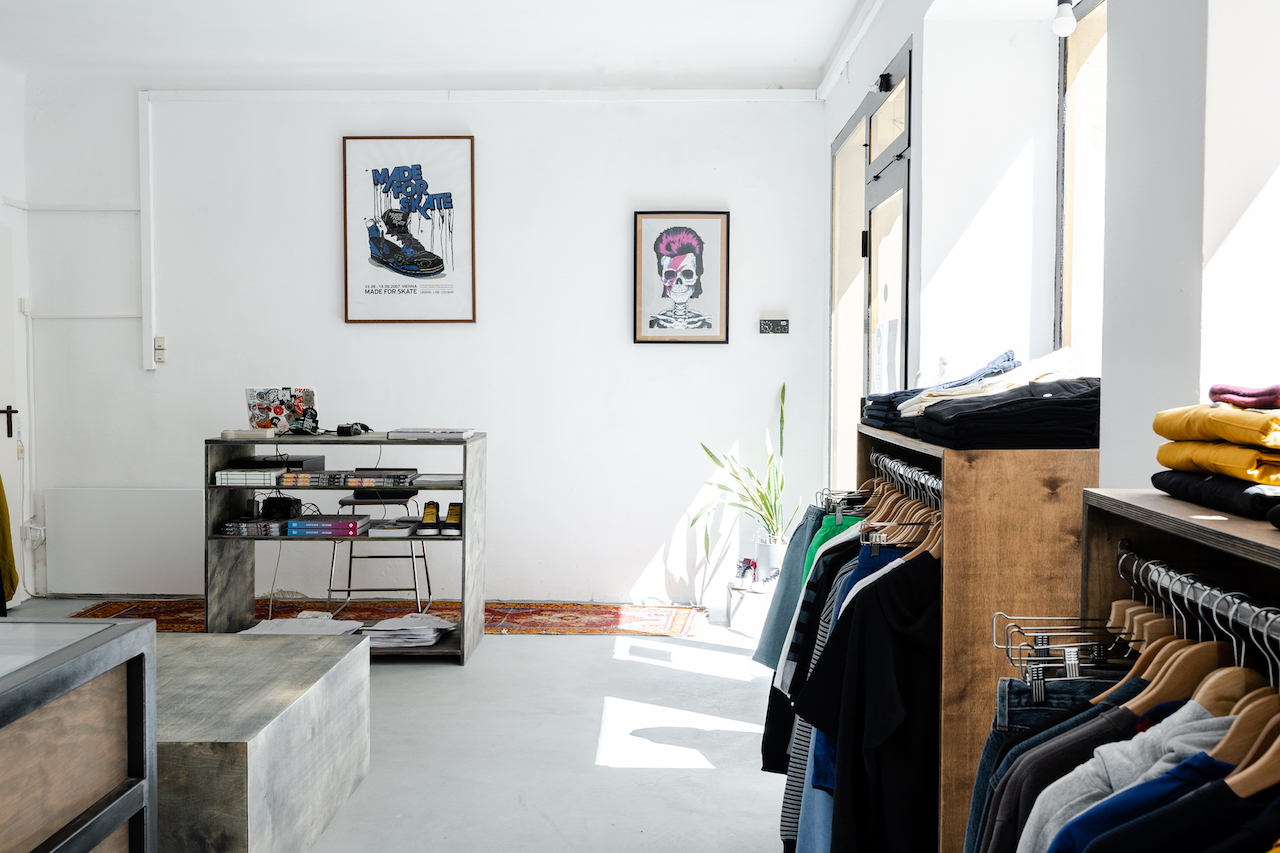 How's your online business evolved over the years?
Online is still a difficult topic for me, personally, because it is actually a complex and expensive business. If you add up the costs of packaging, shipping, the effort put in taking photos and product maintenance in the online shop, you have to ask yourself why are you actually doing it? On the other hand, we understand, that you can't do retail today without an online presence. For us, the ratio is around 30% in the online area and 70% in the shop. We also see our online sales as a kind of virtual shop window especially for local customers. Saying that, it's important for us that the online shop has a corresponding look to the actual store.
Is social media a big part of selling products or simply creating a hub for the store?
Social media is, of course, an important stone in this whole mosaic. While Facebook is more or less irrelevant, channels like WhatsApp or our newsletter are currently the most important tools for us.
How does having a cafe in the shop help drive business?
We decided some time ago to expand our shop with a café, and at the same time we also dealt intensively with the topic of sustainability and social responsibility. This has resulted in our café being completely geared towards sustainability – everything from the coffee beans to the cups are 100% sustainable. We have also aligned the selection of our textile and shoe range accordingly. That is why we decided to outsource our entire skateboard area and opened a skate-goods-only shop in April 2020 – directly opposite the existing shop.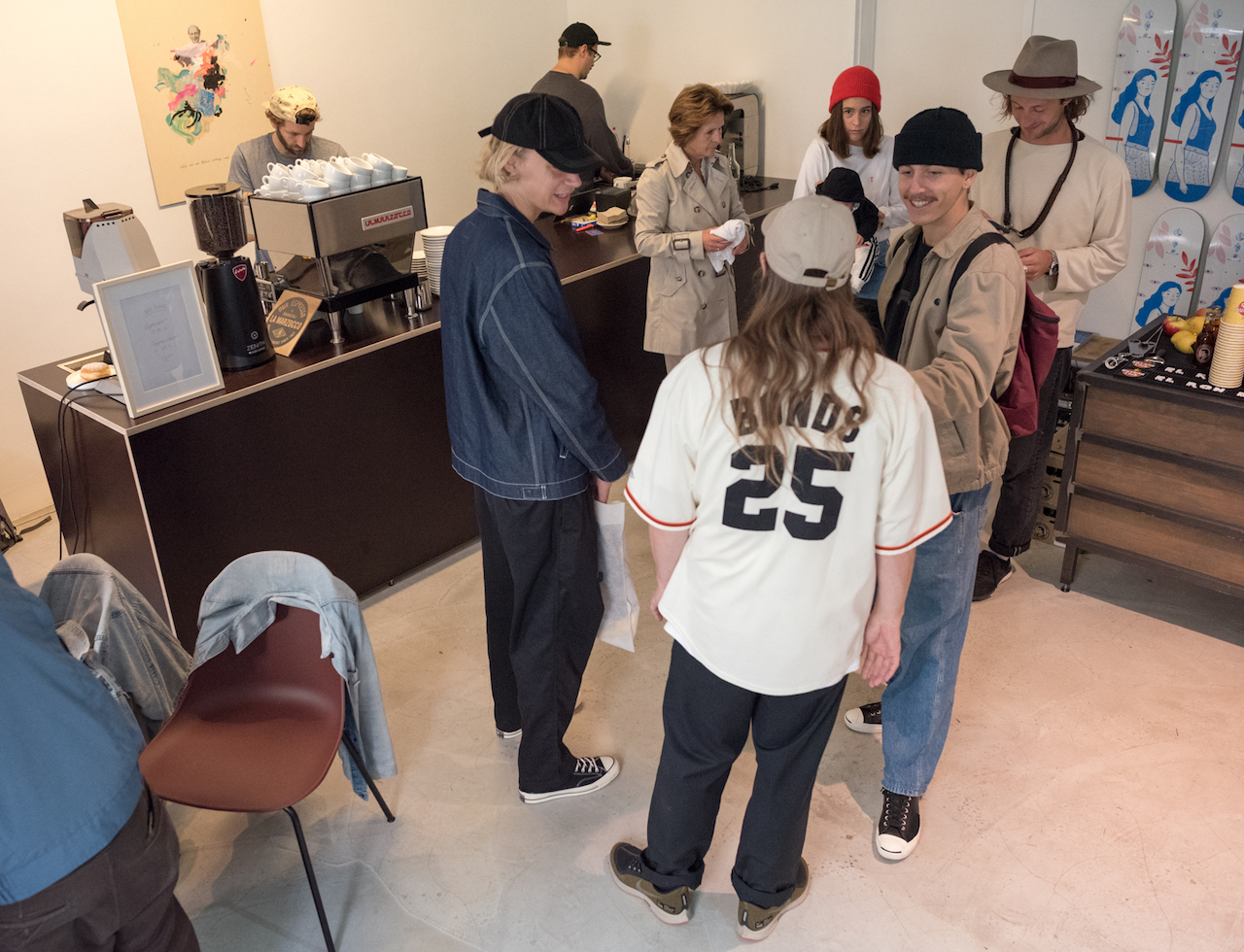 What was your best-selling skateboard and skate shoe of 2019 for you?
The best-selling skate shoes in 2019 were the Nike SB Blazer and Vans Old Skool Pro, however recently there's been a big increase in requests for the Vans Half Cab. The best-selling skateboard apparel and hardware in total was Fucking Awesome Skateboards.
Talk us through your athlete sponsorship programme.
From the very beginning we have always organised small and big events, that created our own community. Sponsoring local heroes has also helped to make the store known in the scene. We always made sure that skateboarders who represent us fit in with the personality and style of our shop.
How your business was affected by COVID-19 and how you're dealing with the new normal?
Despite a rather slow start after the coronavirus reopening, our sales have stabilized again and we have seen good growth, especially for skate hardware. This trend is actually still there, but there are currently major delivery problems in this category, which unfortunately complicates potential sales. Our online business has also done well, where sneakers have been increasingly purchased.
Recently there have been stricter hygiene regulations in Austria to which we react accordingly and give our customers the option of free masks, as well as disinfectant spray in our store.
COVID-19 hit us in the middle of our renovation and opening phase of the new Skate Goods store. Of course, that was a hard blow and not foreseeable. Yet, the pandemic has shown us how great the support from the community is, especially in the online area. Our numbers in online sales have increased by around 20%, so we are at least able to pay the fixed costs. We kept coming up with new campaigns every two to three days during the quarantine on social media platforms, like Instagram. For example, we did StayHome skate contest, raffles of limited stuff with a purchase in the online shop or special voucher campaigns.