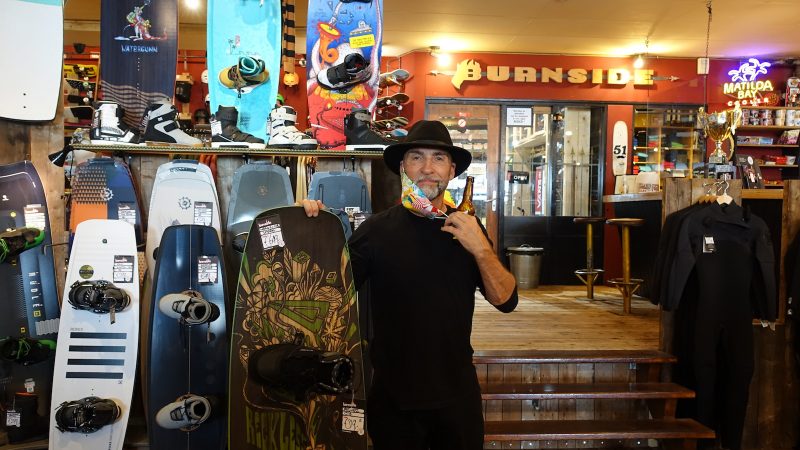 Burnside Shop (NDL) Gives Inside Track On 35% Sales Increase In 2020
Located in the Netherlands (Deventer), Burnside is a prestigious shop, skate park and cablepark. Founder Herm Golbach gives us the inside track on their newest feature their "Whatsapp Shop", their heightened commitment to service and a 35% increase in sales.
How did you cope with the lockdown when the Netherlands closed down?
We were in Flaine (France) on Saturday the 13th of March for the Burnside Snowtrip 2020. Really enjoying a good cheese fondue and even better bottle of red wine while we were waiting for 60 snowboarders to arrive the next morning. While having this great dinner, the rumours were spreading that the slopes would close the next day, the 14th of March. One hour later I had to tell our guy in the bus to turn around and head back to Holland. There was the best snow of the season that was not going to be ridden…
Back in Holland we never intended to close the shop. We had to close down the skate park located in our building though and also our Burnside Cablepark was closed until June 1st. As we are located in an industrial zone on a dead-end street we thought we would not have too many people in the shop and wouldn't need to be worried too much about social distancing. Although there were moments when we had to warn, especially young people to keep the distance. Most of the time it was going pretty well. People were happy we continued doing business. We pushed our Whatsappshop (a kind of webshop but better!) with our social media and that really worked out fine.
We're hearing hardgoods have been super popular. How did it affect your store?
Yes, with lots of people having spare time, with no access to gyms and amazingly good weather it looked like everybody wanted to go skate or longboarding. Even inline skating became popular again. But we do not sell scooters; they are not allowed in our skatepark. Pretty soon we were sold out in everything on wheels, but because of good relations with our distributors, we were able to restock even up until this moment.
Have you noticed anything interesting about your clientele since opening?
As already mentioned, the shop never closed and our customers were happy that we were calm and rational. But when our cablepark re-opened on the 1st of June it increased sales on our wakeboarding part. People were really looking forward to being able to do their favourite sports again. When the skatepark re-opened on 1st of July we really had some difficulties sticking to the Covid rules. All the kids were going bezerk when they got access to the skatepark again. If this craziness continues I think we will recover the loss from those 3 months of closure in about 4 weeks.
We think, because so many shops closed their doors and we remained open, taking care of Covid rules, people loved that. It is possible that there was more commitment because of us staying open. But then, whatever happens there is always a need for shoes and clothing. There were some crowdfunding parties to help companies stay alive in Holland, but we didn't engage with that. The sales were definitely more localised. The Dutch were not allowed to travel for a long time. And of course, our Whatsappshop boost worked out well.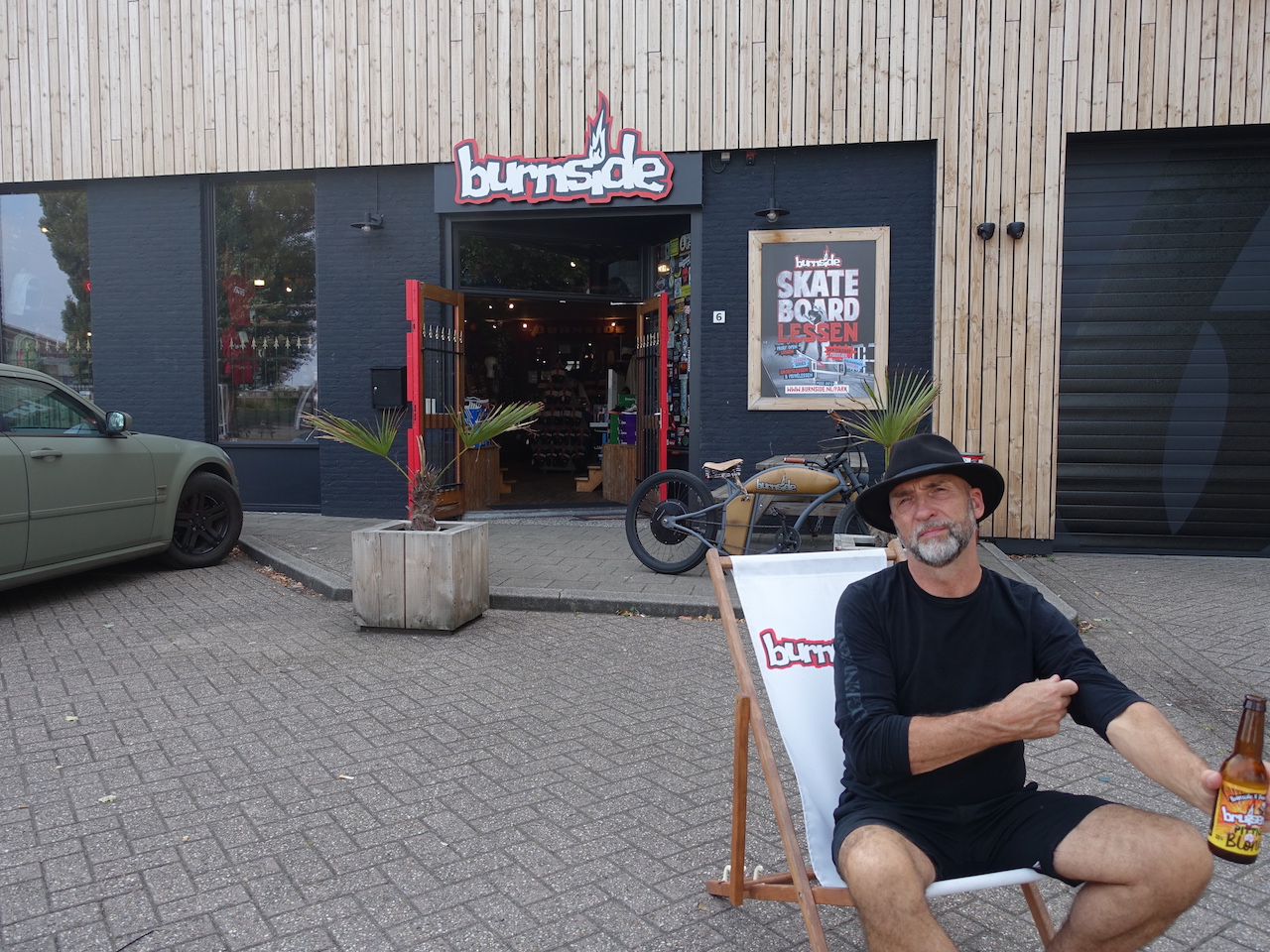 Which brands showed you the greatest levels of support throughout the closure? What did they do?
Most of the brands were really helpful. Deliveries were sometimes a little late but we were never out of stock in any of the categories. The snowboarding season suddenly ended and wakeboarding was not starting up properly, but even snowboards are still selling (not a lot but nevertheless) and wakeboarding boosted after the 1st of June when the cableparks opened again. We sold crazy numbers in complete skate and longboards from all brands starting at 100 Eur (Globe, Toy Machine, Santa Cruz Landyachtz, Loaded etc.). Also, the separate decks and hardware sold well.
What percentage has COVID-19 affected your business for 2020 Q2, Q3 and how do you expect it to affect in Q4 and 2021 Q1 & Q2?
Covid did have a positive effect on our business with an increase of 35% compared to last year and we are still going strong in every way. We had top-selling weeks and even broke some records with skateboarding, clothing and sneakers. We hope the snow countries will open the slopes and places to stay soon. If they manage to open, we are not worried about the business. We are one of the few remaining stores providing the brands that matter, the brands that put effort and take pride in their products and the sport. This is exactly the way we take care of our business too and therefore our clients surely will know how to find us. Our service is outstanding so we have good hope for the next snow season!
What does the new normal look like for your business and customers?
Because of Covid we think our clients became even more loyal than before. If we continue working like we do, combined with our Whatsapp service, our future looks bright. For the cablepark we created more space on the terrace of the restaurant and that seems to satisfy our clients. Before Covid we thought that the more tables we get out there the more profit it will create. However, we noticed quite the opposite, the more relaxed the visitors are, the more space they have, the more likely they are to spend on food and drinks.
Please tell us the opportunities you see arising from COVID-19.
We think that for a lot of companies there are opportunities to grow, since the service is more important than ever and that is a chance for brick and mortar stores! We just have to be more hygienic, more patient and be kind to each other. Straight thinking can make our world safe again.