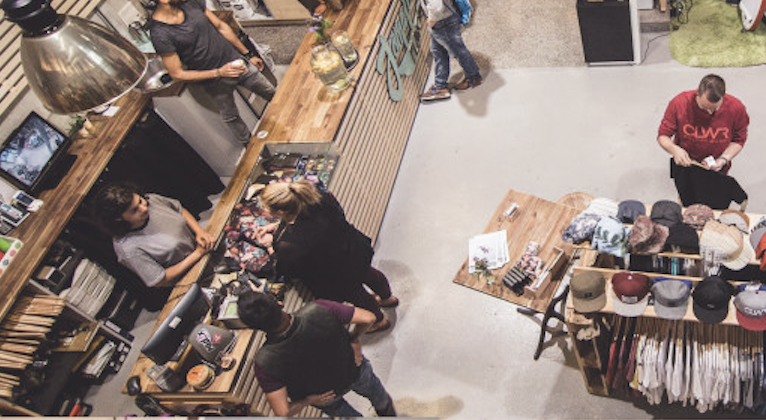 Radix, Switzerland
Radix is a boardsports store in Switzerland started in the mid-90s by two brothers and a friend while still in high school to meet the snowboarding boom. Now they operate three stores in the region, each with a bespoke setup for their respective area and all with a focus on customer experience and engagement. Realising the potential for dwell time with the introduction of cafes a number of years ago, Radix are continually striving to stay ahead of the curve.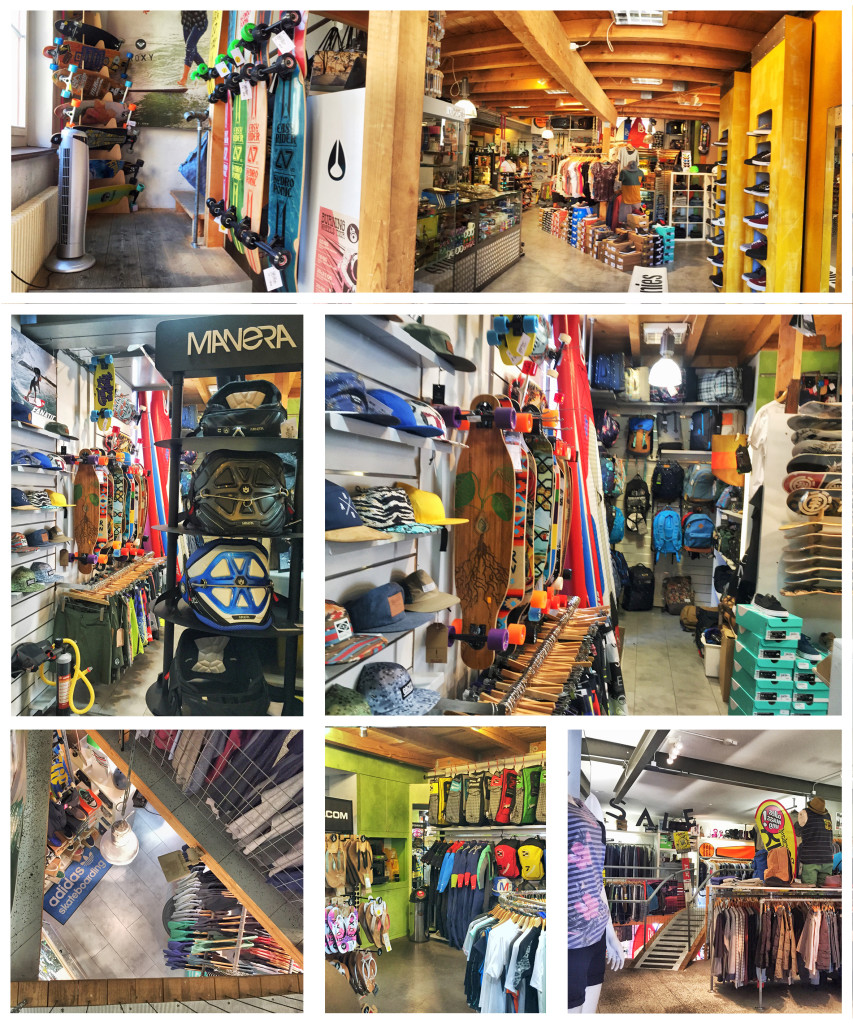 Please give us a background to your store.
Radix was founded by my brother, a friend from school, and myself back in 1995 in the times when snowboarding began to get really popular in Switzerland. We were actually still going to high school ourselves and our customer base rooted mainly in our fellow students back then. Nowadays we're a business with a strong family groove. We see each other in our crew as friends and part of the Radix family, and actually the head office in Burgdorf is run by us, three "Berger bros", and we even got our father out of retirement to lead the ski and snowboard service department. Today we've got three stores across Switzerland which are partially owned by their respective store managers. Our roots are snowboarding, but over the years we added freeskiing, skate, longboarding, kitesurfing, and SUP. We also have a great gravity-bike floor and workshop in Liestal.
What are your secrets for selling high-end products?
You have to love the things you sell, then you know from your own experience what you're talking about. This is what makes a difference to the big chain stores, customers in the shop have to feel that they're standing in front of a real expert and not some random salesperson with catalog knowledge. Our own workshop and services help the customer to trust that we know what we're doing.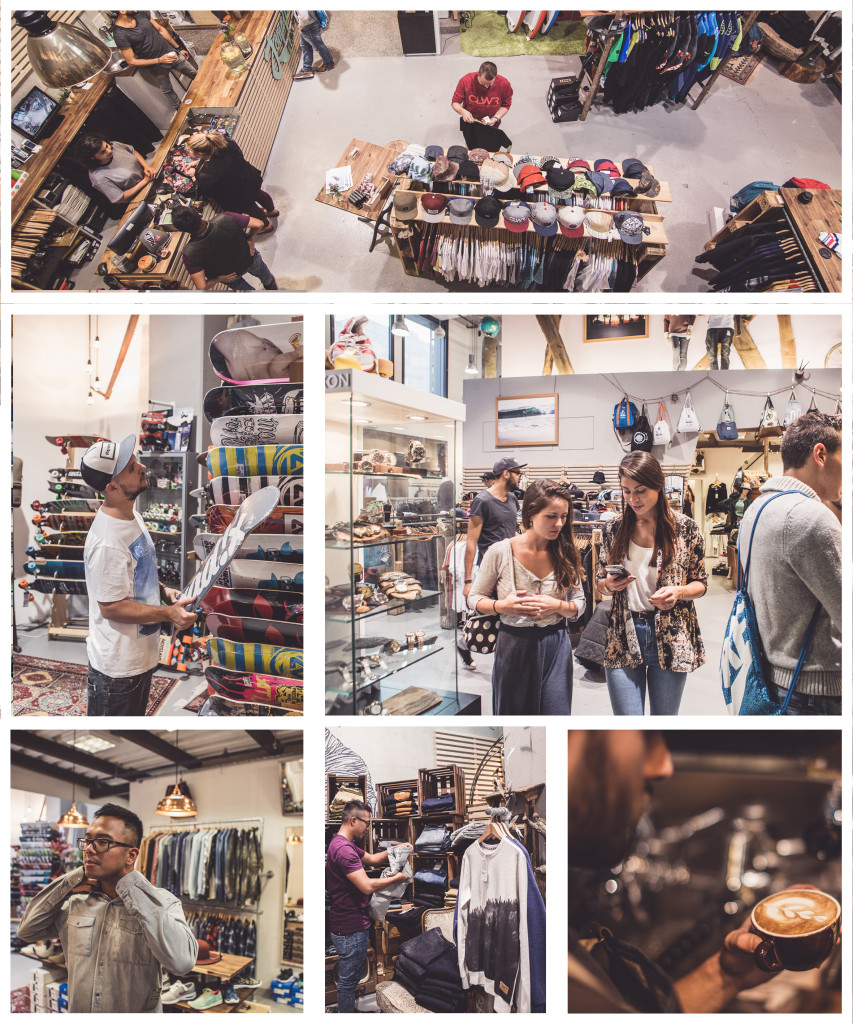 What makes your store different and in what ways does your store excel beyond your competition?
As a small business that started out with nothing but enthusiasm, we always had to find a way to sneak us into a niche. We couldn't (and still can't) afford the best-frequented locations, so we had to organise a lot of events to get our customers into the stores. Maybe that's an advantage today, as customers demand a lot more than just a product on a shelf nowadays, they want an experience, the feeling to be a part of something, and most importantly, they want to feel welcomed when they enter your shop. That's why we offered (from the first day of our business) coffee, tea, drinks to our customers for free. To be honest, as we're coffee addicts ourselves, we're brewing coffee all the time anyway. From this culture, we integrated a cafe into our store in Zurich, and built a cafe/bar in Burgdorf in our old workshop four years ago.
What also makes us special is that all of our stores maintain a strong local focus. Our stores have a common product base but differ in their key focuses, depending on what the local customer is demanding. To our surprise, we realised that even in a small country like Switzerland, the local customer acts and buys completely different.
What kind of advice can you give other independent retailers who are trying to compete against the big box megastores?
Well, the ones that survived the past few years here in Switzerland are doing a good job already. To be honest, I don't think it'll be getting easier in the near future, especially since the online chains and marketplaces like Amazon will continue to grow stronger and take away a big piece of the cake from us smaller stores. So I think it's important to really take care of your existing customers, learn what your customer base wants, try out niches to be different, and keep a strong eye on your margin and inventory so you don't overstock. Amongst handling a million other tasks, of course. If you realise that the things you did the past ten years don't work anymore, dare to think outside the box and try to create an experience that makes you unique.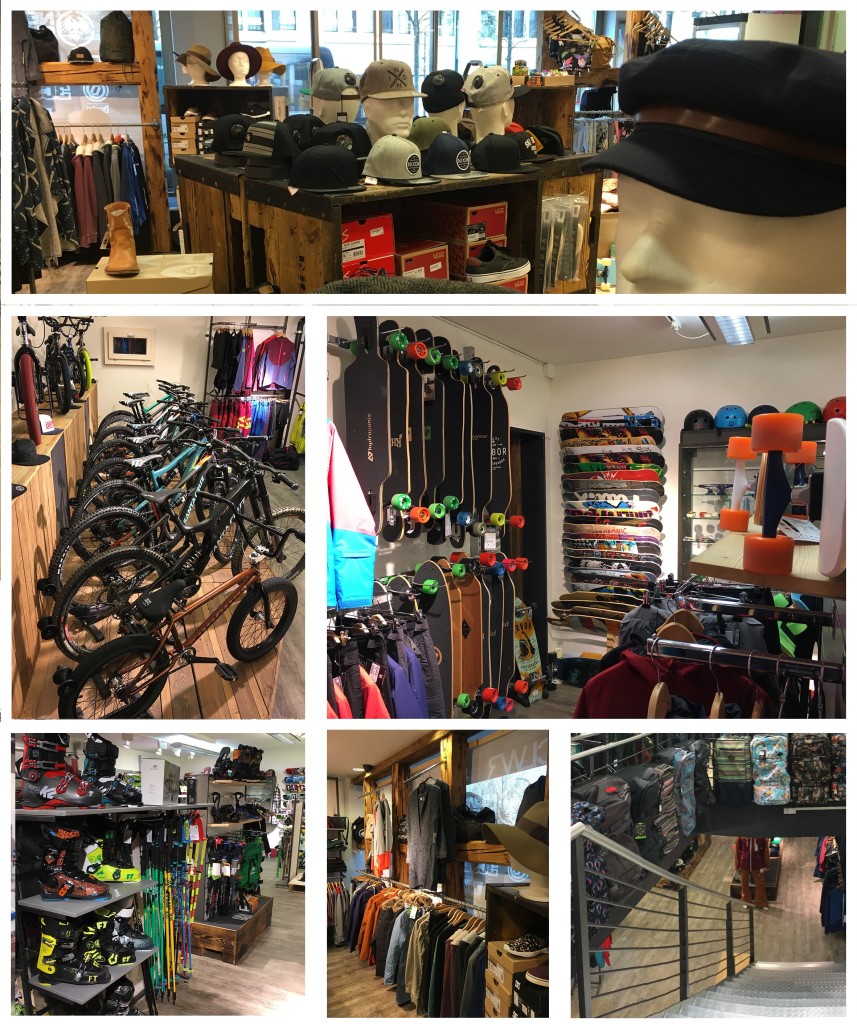 How does having a cafe in the shop help drive business to the store? Do cafe customers convert to retail customers?
Overall, the cafe and the store both take profits thanks to each other. The shop has greater footfall, the cafe has a unique style and atmosphere. But the task stays the same and I can only repeat it: You have to love what you do! Just putting the hippest Italian coffee machine on your counter alone won't work. Andi, our store manager in Zurich, is a coffee freak, always on the search for the holy grail of espresso. Customers realise that and share his love for good coffee. A good coffee makes people happy, and happy people is what we want in our stores.