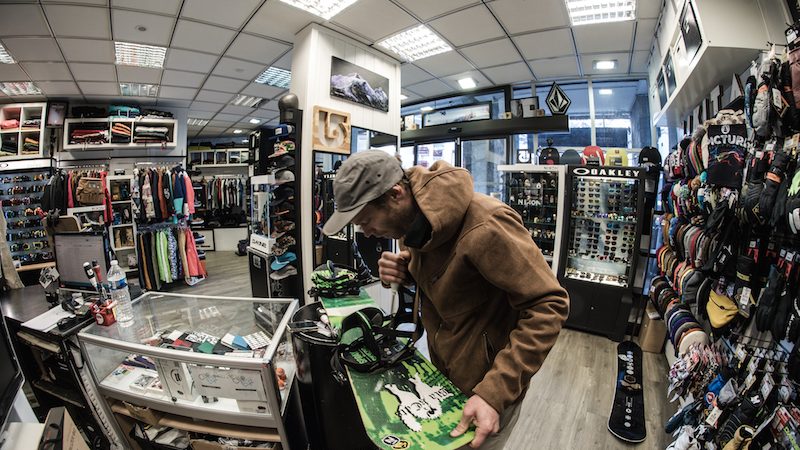 Retailer Profile: BlackCats, Tignes
Situated in Tignes in the French Alps, BlackCats snow shop is the brainchild of Alexis Romain and Alexis Krieg. Having worked as retail assistants in the shop for a number of seasons, the two saw an opportunity to take over BlackCats when the previous owner wanted to sell his business. 
Finding new and innovative ways to keep profits up during the quieter summer months, such as the introduction of mountain bike hire (something which is seeing a real influx of interest in Tignes during the summer months), the team prefer to keep their focus on customer interaction in-house rather than online with a wealth of knowledge between them that they are keen to impart to every customer that walks through their doors. Alexis ROM Romain talks us through the details.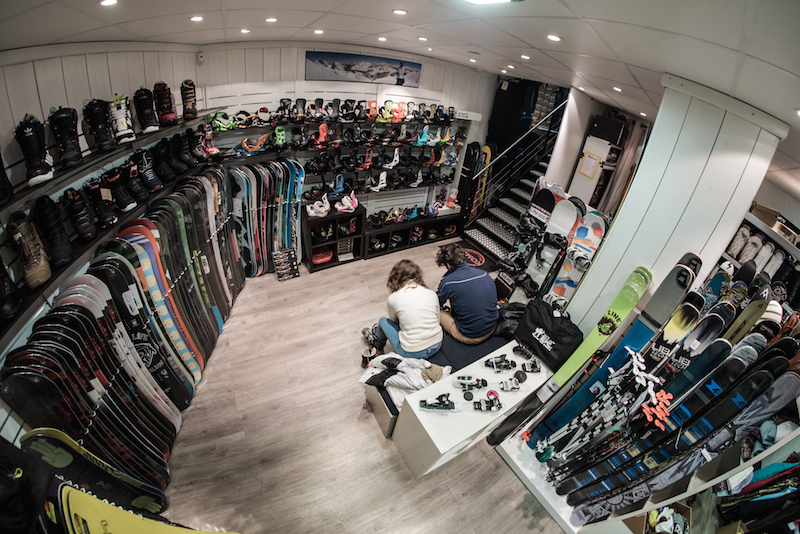 Please give a brief history of your store including when it was started, who started it, who the owners and key players are.
BlackCats started in 2004 when Alex (Krieg) had an idea whilst he was working for a big rental ski company based in Tignes. The shop was on the main street in Val Claret and the economy was good at the time!
I'd started working in the shop for a second winter and I was booking lessons for Evolution 2 ski school in the shop. The next year I was working for the shop as a seller and in 2008 the owner wanted to leave the shop. Alex (Krieg) and I were involved in the shop already and really didn't want to see the shop close down. We bought it and keep on enjoying snowboarding every day together.
What percentage of your sales are from online business compared to your brick-and-mortar sales?
We started a website in 2010 on which we would put all of our stock during the evenings after working in the shop during the day. It was hard work and we did sell some products but the webmaster stopped his activity two years later, so we had to restart everything again.
It actually costs quite a lot of money to run a website and the web market was only selling 'sale' products, which is why we don't have any online business at the moment. Maybe on day we'll go back online but, for now, we'll just keep hoping that we'll sell products in-person meeting and speaking to our guests in the resort.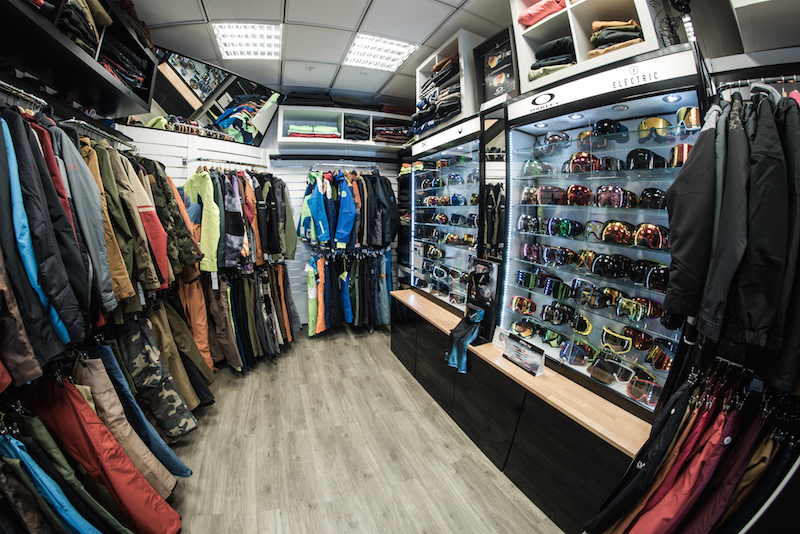 What are five products you couldn't live without right now?
Our shop couldn't be here without the customers that walk through the door and ask for advice in person.
One of the biggest products is our snowboard boots. We have options for all different foot shapes and needs, and it's so important to try boots on before you buy them which is something you can't get when buying on the net.
Even though we face hard competition from the big rental shops, rental is really important for us. We endeavour to rent good quality gear backed up with a knowledgeable service. Luckily for us, we cannot be beaten when it comes to the level of experience that we offer and the quality of our snowboard gear.
In our workshop we prefer to do everything by hand rather than by machine, it takes us longer but we think it's a better service.
Blackcats products are really important for us too. They see good sell through and provide us with some good visibility. We also would like to thank our close friends as they always try to send business our way and wear the Blackcats products.
Are new lines important to your product mix?
All the new stock arrives in autumn. It's really important that customers looking for the latest board technology can find it in our shop. You can explain how the equipment has changed and how the new technology has been used to improve the product.
At the end of the season and during summer we always sell all the product that we didn't sell over the winter at a sale price. We prefer to have just new season products and we tailor pick the best products from each brand.
What makes your store different and in what ways does your store excel beyond your competition?
We are different to other shops you find in the resort because we have been here for 15 years now, riding every day and still enjoying it as if it was the first time. We spend our time in the shop trying to give the best advice to every single customer. We love what we do and know exactly what we are talking about!
How do you differentiate your summer offering from winter?
During summer business is really slow when it comes to shifting winter sports equipment. Tignes is trying to push the biking segment recently, so now we rent downhill bikes with StartlineMTB. It brings customers to us who wouldn't necessarily come into the shop.
How do you stay in touch with the wants and needs of your customers?
It's important for us to stay in touch with our customers, so that's why we use the web. We always provide our news through Instagram and Facebook and we've just launched a new website: blackcatstignes.com to help customers find the shop and know more about us.
Which trade shows do you attend and how important are they for your selection process?
We've never been to a trade show to be honest. Mainly due to a lack of free time and also because they can be too crowded. Trade shows are nice to find new brands or new trends. We try to keep an eye on new trends through the media, catalogues and sales reps.