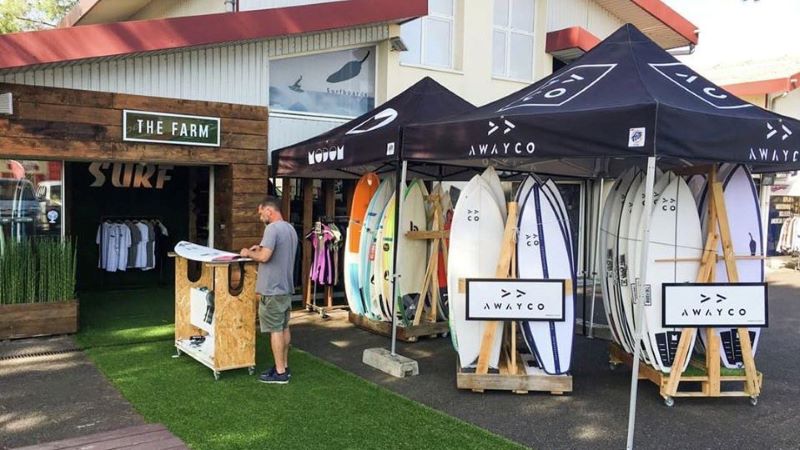 The Farm Surf Shop's Buffalo Talks Hardgoods, Retail & Distro Biz and Upcoming Summers
The surf retail business has boomed for the past 18 months and for issue 108's retailer profile we catch up with the infamous Buffalo, surf industry vet and proprietor of The Farm surf shop in Europe's surfing Meccah of Hossegor, France. Read on for an insightful chat as Buffalo talks numbers, bottlenecks and gives great analysis on category performance.
How has business been this summer vs last year?
Our hardgoods business has been pumping more than ever, which is great news as we only do hardgoods!! With 2020 being exceptional, 2021 is up 30% on last year!
How's the distro biz vs the retail biz?
Distribution is shrinking for multiple reasons (late deliveries, more brands and product categories, internet competition, late payments etc) vs. retail, which is booming in Hossegor as it's a very competitive territory.
Where are you seeing the biggest bottlenecks in supply?
We are seeing it everywhere. Textiles have been a mess, accessories a fiasco and surfboards a struggle …
What have been the best performing product categories/brands of summer 2021?
The Farm Surfboards (and vertical product…). Catch Surf and Chili surfboards have been strong performers. Catch Surf's been very consistent over the years in terms of sell through.
Have you started working with any new brands in the shop to make up for supply shortages with others?
The Farm surfboards; we have increased our range with some EPS boards made out of Cobra/Tsa that were a best seller all season. As we were struggling to get supply from our Portuguese partner we had to disregard our forecast and early orders. Apart from this, we made our buying decisions early. Some companies delivered on time and some didn't, but we've never been short on product during peak season.
How do you foresee the upcoming winter panning out?
Let's see how mother earth treats us. We just came out of a long, long flat period, so we think now the waves are back and the tourists gone, that there will some demand for boards. We are ready with stock, but price rises and long production lead times will be tricky to manage. Replenishment is out of the vocabulary these days.
How are price increases looking?
We're hoping price rises will not become the new benchmark and that suppliers will adapt their pricing according to what the market can swallow. Things will need to fluctuate with the unstable current costs of transport and blanks forecasting has also looked a little dicey, however I believe things will be getting back towards normal in early 2022. The current level of price increases is 10-24%, this can't continue forever and I believe if we play it smart, the industry will profit from a good and healthy harvest for a long time.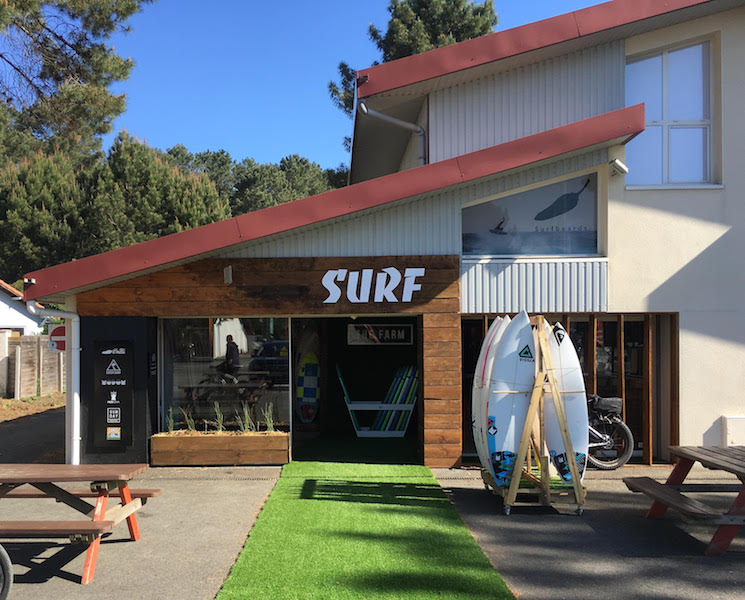 How do you feel surf's inclusion in the Olympics has and will affect your business?
It will for sure provide some extra mainstream exposure and will maybe generate demand from other demographics. But, with it not being during the best timezone for consumption in Europe, and with what was on offer not being the best advert for surfing, it wasn't quite our best sales pitch. However, let's see what happens in the real waves of Tahiti in Paris 2024.
With supply tight, how has the second-hand sales category been performing?
Funnily enough, not so great. I guess with the Corona crisis and lockdown people have made some savings (at least in France) and we have seen a big increase in the new category. Now, since Germans, Belgians, Austrian, Swiss customers have been able to return in September we're seeing a slight increase in the second-hand market, but things are tight there too.
What marketing tools are you using to keep your shop name out there?
Customer service! Customer experience! And we are lucky enough to have world class surfer friends ( M.Fanning , M, Lacomare , J. Duru , C. Martin etc… )
How have your consumers purchasing habits changed since the end of lockdown?
They have better buying power and they no longer discuss the price. They understand that coming to us, they will be able to purchase the best boards suited to their skills and budget and they know we will guide them with that mantra in mind. We organise test/rental in order to ensure the board is what they are looking for and that they feel secure with their decision.