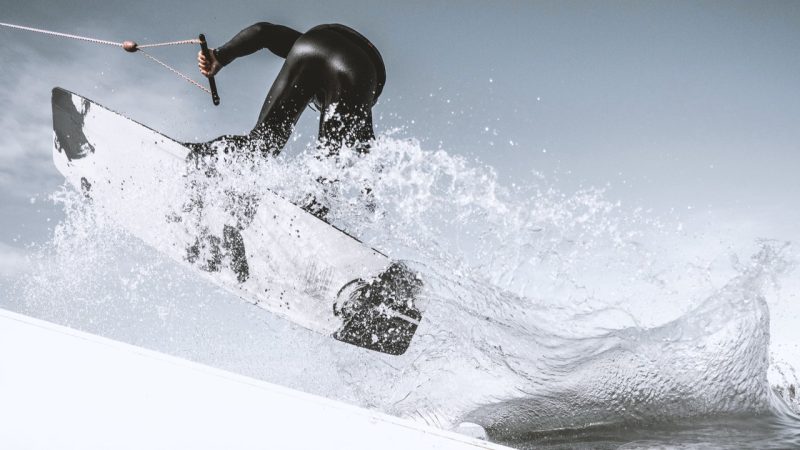 Sicomin Talk New GreenPoxy Bio-Resins & 40th Anniversary Plans
France-based Sicomin supply advanced epoxy systems to the surf and snow industries and have over 40 years experience in doing so. With a new 1500m2 facility in Brittany, we caught up with the team there to hear more on how they've forever working on their eco consciousness to keep up with market demands. 
Give us an introduction to Sicomin.
Sicomin specialize in high performance, advanced epoxy systems including the market leading GreenPoxy® range of bio-based resins. The group was founded 40 years ago and is a key supplier for composite manufacturers in the Marine, Automotive and Civil Engineering markets throughout Europe, the US and Asia. Sicomin is also a key player in the winter sports market, supplying manufacturers globally and developing new formulations from our production facility and R&D centre in Southern France. We keep our production flexible to match the demand fluctuations of the winter sports market, and now we're finding that the short supply chain and reduced footprint of our European produced materials is a great fit with the re-shoring that's taking place in the industry.
What have you got planned for the 40th anniversary?
The plan is to celebrate with a series of events running throughout the 2023 trade shows that we will attend including JEC World and ISPO. At JEC, we will launch two new high-performance products to extend our GreenPoxy® range. These products – a bio-based infusion and bio-based laminating option – have been developed for boards that need top-end mechanical properties. We've also expanded our operations in France with a new 1500m2 facility in Brittany. The new premises include a large warehouse, product showroom, materials test lab and extended office space for the team that look after clients throughout Northern and Western France.
In terms of market areas and end products that use Sicomin materials, how diverse is the mix?
It's almost infinite! From pioneering marine applications for epoxy composites to the latest in bio-based and fire-retardant epoxies for civil engineering, our customers never stop surprising us with new challenges. We have materials for all the different manufacturing processes used to make a part, and we supply products for mould making at the start of the process, as well as coatings and surface finishes for the finished part.
Is winter sports as big for you as water sports?
It is yes, we have just the same desire to help ski and snowboard manufacturers evolve their products and build lighter, more responsive products that are more fun on the mountains. We supply epoxy systems for the manufacturers that demand the best performance and most sustainable epoxy systems available. We work with a wide variety of brands including leading names such as Burton, Salomon, Decathlon, Zag, Nidecker and Borealis.
In snow do you just work with large companies or do you also work with smaller custom builders too?
High-volume production is a big driver, and we work with many of the larger manufacturers to ensure cycle times are kept to the minimum whilst also ensuring quality and consistency in our materials. The smaller manufacturers are just as important though. We love to work with builders and artisans such as Deneriaz Ski, La Fabrique du Ski and Skis Lagriffe, creating custom and small series production boards.
How important is sustainability and user-friendly materials in this sector?
It's a massive focus point for us. More and more, the brands and their end-customers are thinking about the impact their products have on the wider environment. Today's challenge for everyone is to reduce greenhouse gas emissions, and our GreenPoxy® range is a great way to help our customers limit their own CO2 equivalent emissions. The GreenPoxy range of bio-based epoxy systems is not only the most complete range of sustainable epoxy products on the market today, but it also gives greener options with no compromise on performance. Yes, they want to use raw materials with a lighter environmental touch, but the skis and boards must still perform.
It's also important that our materials are easy to use and integrate into existing production processes, particularly when we're helping support a builder with a move to bio-based systems. We've worked hard to remove many harmful chemicals from our formulations which goes a long way to improving health and safety for the technicians on the shop floor too.
The winter sports sector has always challenged its material suppliers, demanding constant innovation and efficient processing. Do you see the same push from your customers?
Skis and boards are very challenging applications! With so many different base, rail, core and top sheet materials involved, the epoxy resins used have to provide excellent long-term adhesion as well as rapid and consistent processing. We would probably say that the big trend we see is the push for more bio-based materials that we mentioned earlier. In the past it was a bit of a novelty or a nice feature to have, but very soon it will be the norm, with certified bio-content being a must-have part of being a long-term material supplier. Manufacturers always want to go faster and be more adaptable but for now we seem to have a product range that works well for the high-volume producers as well as for the smaller builders. That said, winter sports will also be a hot bed of innovation and we thrive on that!