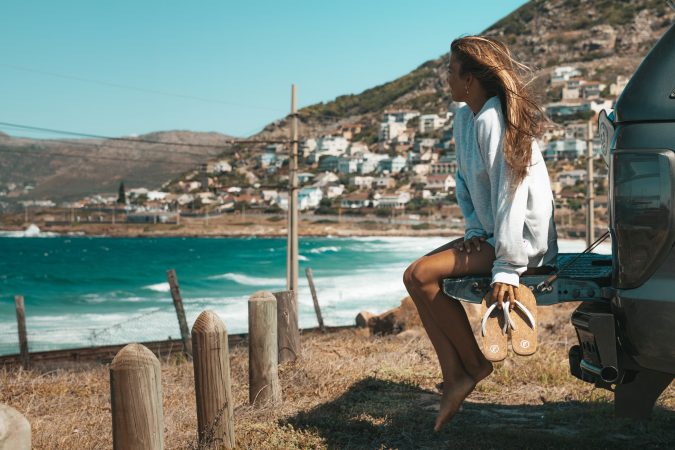 FoamLife Hanging Shoes 2023 Preview
Retail Buyers Guide: Hanging Shoes 2023 Retail Buyer's Guide
Brand: The Foam Life
Interviewee: Karl Read- Co-Founder & Creative Director
What are the current trends in hanging shoes? 
The Men's collection this year features an easy to wear colour pallete in sliders & flip flops with sustainable material combinations providing variety. 
Offering a versatile assortment is also key to the Women's collection. Whether that be something to wear to the beach in a bold print or pastel colour like our Zikat-SC & Lixi-SC styles. Or something that looks and feels a little more premium that works from the beach to the bar like our 'Earth Series' collection styles, available in flip flop and slider silhouettes.
How are you segmenting your collection?
We have a fairly even split of Men's and Women's styles in the range and both collections offer flip flops and sliders. 
We have carried over some of our bestselling styles and colours from last season for continuity and have introduced new colours, prints and sustainable materials. We have added extra slider options into the Men's & Women's ranges due to the success of last year's launch of sliders into the collection. 
We have kept our price points for carryover styles the same as last year and have introduced new exit price points. Prices start at £24.99 and exit at £44.99
What new styles and shapes are you offering in 2023?
Our Men's collection features new colourways in our sugarcane EVA styles 'Mully Cork', 'Traa-Sc' & Rullen-SC. Also new to the range is a super comfy flip flop style called 'Sully' featuring a black, brushed sugarcane EVA footbed with an Olive, Hemp canvas upper strap and RPET toe post & lining. This is also available as a slider option. 
The Women's collection has new colourways & prints in previous best sellers 'Lixi-SC & 'Zikat-SC' but we have replaced a recycled EVA foam with our new sugarcane EVA foam. 
The 'Earth Series' in the Women's collection offers new premium styles in our new plant-based bio-leather. 
What materials and construction techniques are you using in your 2023 collection? 
All of the FoamLife range is Vegan friendly & PVC free. Comfort remains key with all styles in the range featuring a raised arch support in flip flops and sliders. 
We have increased the use of our sugarcane EVA, that is now used in the majority of the range. We have also increased the use of natural cork, RPET materials derived from post-consumer plastic bottles and hemp canvas into the collection. New to the range this year is a Vegan plant-based bio-leather featured in x4 Women's styles.
What colours and prints are you offering in 2023?
Our Mens 2023 collection continues to offer our best selling core colours Black, Stone Grey, Tan, and Olive. For this season we have introduced a darker grey, called Slate Grey that is inspired by the grey, slate like rock that graces the shores of our local reefs, this is paired with tan on our 'Traa-SC' style. This is also used on the 'Rullen-SC' with a monochrome retro stripe print. We continue to use our signature highlight colour Spearmint as a base colour and print colour in two colourways on our style 'Traa'. 
For the Women's collection we are carrying over key core colours Black, Sand & Latte Brown. New for this season are our pastel colours, Sage Green, Powder Blue & Dusty Pink featured in our new sugarcane 'Lixi-SC' style. Our best selling leopard print is carried over into the 2023 range with two new print additions, a Powder Blue & Dusty pink marble print and a monochrome tropical print with Pink apricot highlights. 
Anything new in terms of sustainability? 
Sustainabilty has allways been at the forefront of our minds right from the beginning of the brand conception and the idea was always to try and increase the amount of sustainable materials we use each season. 
65% of our flip flop range now has a toe post made from RPET (recycled plastic bottles), an increase from 30% last year. We have also introduced an RPET upper strap lining and thread on many of our new 2023 styles. 
New for the Women's 2023 collection is our 'Earth Series', x2 flip flops & x2 sliders that use our sugarcane derived EVA foam, RPET toe posts and padded upper straps that are made from a plant-based bio leather. 
How are you helping retailers sell this category?
Since the launch of FoamLife in 2021 we have provided a freestanding unit to any retailer wanting to stock FoamLife. The stand is clearly branded and shows key product feature and sustainability icons which really helps product sell through. 
For 2023 we have fine tuned the design of the stand, to be slightly slimmer, taking up less floor space. It has been designed so that all panels can be flat packed enabling the stands to be easily transported to stores without the risk of damage.
We have also adapted the stand for retailers that want to stock a larger amount of options. 
Two standard stands can now be simply joined together with a wider branded header.
What is your situation regarding stock and deliveries?
As well as expected growth from our UK market we are focussing on growing our International distribution this year. We're working with some great Distributors & Sales agents in Portugal, Spain & Greece with a very possitive reaction to the brand so far.
We have a warehouse based in the UK but a key factor in making this work efficiently for us and our EU customers was to secure an EU distribution centre for this year, which is now ready to ship our first 2023 delivery. 
We received re-stocks of all of our best selling carry over lines in Febuary and expect the next delivery of all of our new 2023 styles in March, ready for the Easter break.
Best Sellers
Summer 2023: Men's
Name: Traa-SC
Colour: Slate Grey
Sizes: 7-13
RRP: £27.99
Combining sustainability and style effortlessly, the FoamLife 'Traa-SC' mixes street smart sneaker chic with Eco credibility. A new colourway to the 2023 collection, this style features our 'Soft to Step' sugarcane EVA foam, raised arch support, a super comfy padded strap with a debossed logo and a toe post made from recycled plastic bottles.
Summer 2023: Women's
Name: Zikat-SC
Colour: White

 

Sizes: 3-8
RRP: £29.99
The new 'Zikat-SC' stands out with a pastel marble print. (Also available in leopard & tropical print.) It's the high summer essential made from our 'Soft to Step' sugarcane EVA foam, raised arch support, padded upper strap with debossed logo and toe post made from recycled plastic bottles.
Summer 2023: Women's
Name: Seales Earth
Colour: Brown
Sizes: 3-8
RRP: £34.99
The 'Seales Earth' is part of our 'Earth Series' collection. The padded upper strap is made from a vegan friendly plant-based bio-leather. This style also features a raised arch support and our 'Soft to Step' sugarcane EVA foam and our super soft toe post made from recycled plastic bottles.