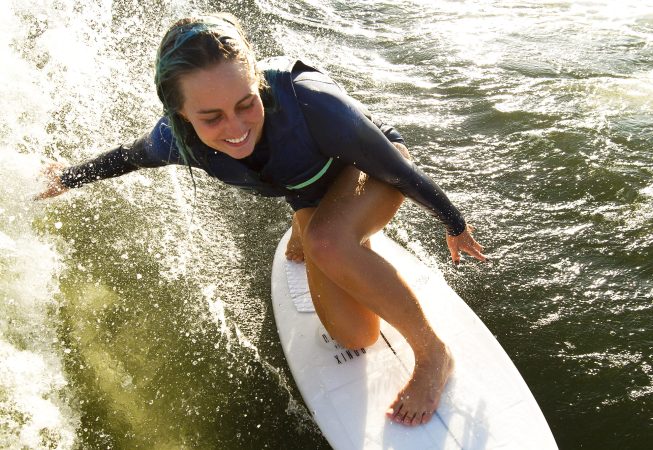 O'Neill 2023 Impact Vests Preview
Retail Buyers Guide: Impact Vests 2023 Retail Buyer's Guide
Brand: O'Neill
Interviewee: Jan Michaelis, European Marketing Manager O'Neill Wetsuits
What are the main trends in the market for impact vests and how are you addressing them?
We find there are many different preferences through boat, park, surf and skate and it's just a case of offering everything to everyone.
Which market segments are you noticing the most growth in and why?
Still park and boat are our strongest growth areas with a slight resurgence in boat use.
Tells us about your new vests styles & designs?
The Nomad Comp Vest is our latest men's model featuring our unique Nytrolite. On the women's side we have exciting new colorways and prints in the Bahia and Slasher Comp Vest lineup. Those prints perfectly match with our Bahia Wetsuits line.
What trends are you seeing in terms of fit, feel and protection?
The perfect combination of fit and protection whilst using the lightest materials available
What (new) technology or materials are using in your crash jackets to give you a unique selling point?
We use our unique Nytrolite Foam that is lighter and provides more protection for its size compared to regular foams. There is no point in taking extra weight on the water with you!
How do your team riders influence your soft good offering? Do they have signature soft goods, do they help with design, do you suggest ideas to you, etc?
At O'Neill we are continuously working with our team of riders and customers to help develop all our products from the fit of our wetsuits to the cut of our impact vests. Our team riders constantly share ideas and feedback with our 'Area 52' R&D facility. Area 52 is staffed by full time engineering, design and prototyping teams and allows for extensive prototyping, fit checks and testing considering team rider input.
Best Sellers
Men's Nomad Comp Vest
The O'Neill Nomad Comp Vest features our unique Nytrolite Foam and Technobutter 3 recycled jersey. The lightest vest in the water just got lighter, stronger and dry faster than ever.
Slasher Comp Vest
The O'Neill Slasher Comp Vest defies convention and sets a new industry standard for performance driven technology. It features O'Neill's unique Nytrolite Foam and a reversible design.
Wome's Bahia Comp Vest
The Bahia Comp Vest is designed for a new generation of athletes that want to bring beauty to the water. It features our unique Nytrolite Foam and a minimal bulk design.