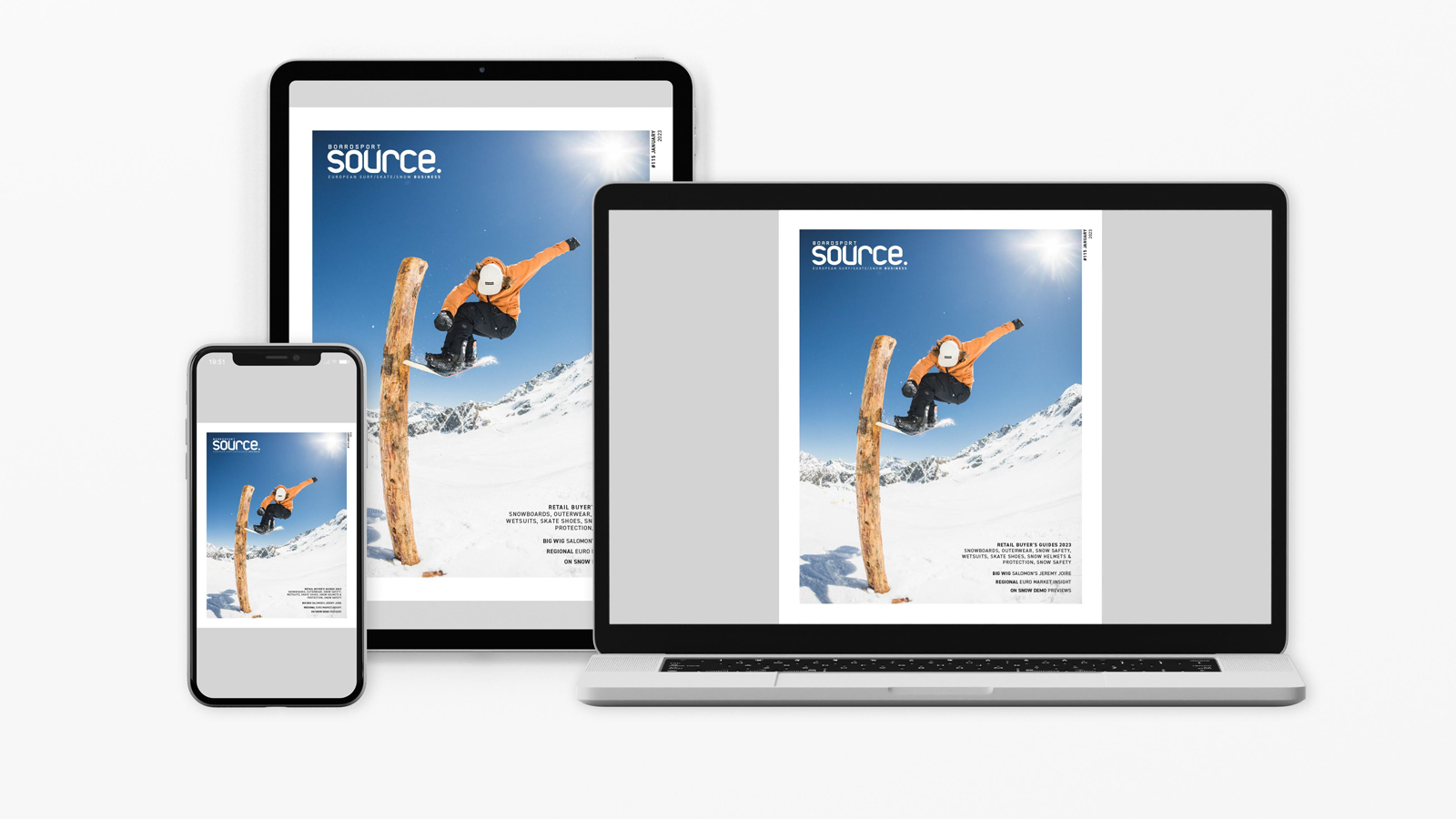 SOURCE Issue 115 Out Now!
BoardSport Source Issue #115 JAN/FEB 2023
On the cover: Jacco Bos, Slash Snowboards TM & Operations Manager for DIYX. Photo by James North.
Winter trade event season is in full swing as I sit writing this editorial in La Rosiere, France the location of the French on snow demo WinterPro.
ISPO, the first major show of the season is long gone after its move to a date at the end of November to tie the show closer to the ever-earlier pre-book dates. But, it's a crowded calendar in January as Source and much of the industry moves from one event to another across Europe. This year's tour starts with WinterPro followed by Slide (UK), The Pill Basecamp (Italy), Shops 1st Try (Austria), Sport Achat (France), Future Try Laax (Switzerland) and Future Try Les Crosets (Switzerland). And for those who are real gluttons for punishment you can add US shows Outdoor Retailer, Interlude and Surf Expo into to the mix.
After all the disruptions of covid the calendar is beginning to settle down. Firstly, national shows have grown in importance as retailers have become more sticky post covid and still prefer a local show without the risks that international travel may bring. Meanwhile events are constantly examining their dates as different product categories have different booking cycles but the one thing in common is all seem to be moving to earlier and earlier final booking dates. This is counter cyclical to the last few years weather patterns as reliable snow fall has moved later, creating a squeeze. The specialist on-snow demos with their community spirit are increasingly popular with the core market retailers whilst multisport retailers prefer the ease of seeing multiple categories all at once. Meanwhile ISPO have reinvented themselves and made the transfer of knowledge as important as order writing, meeting a need in this increasingly complex business environment. See you on the circuit somewhere.Always Slideways
Clive Ripley
Editor