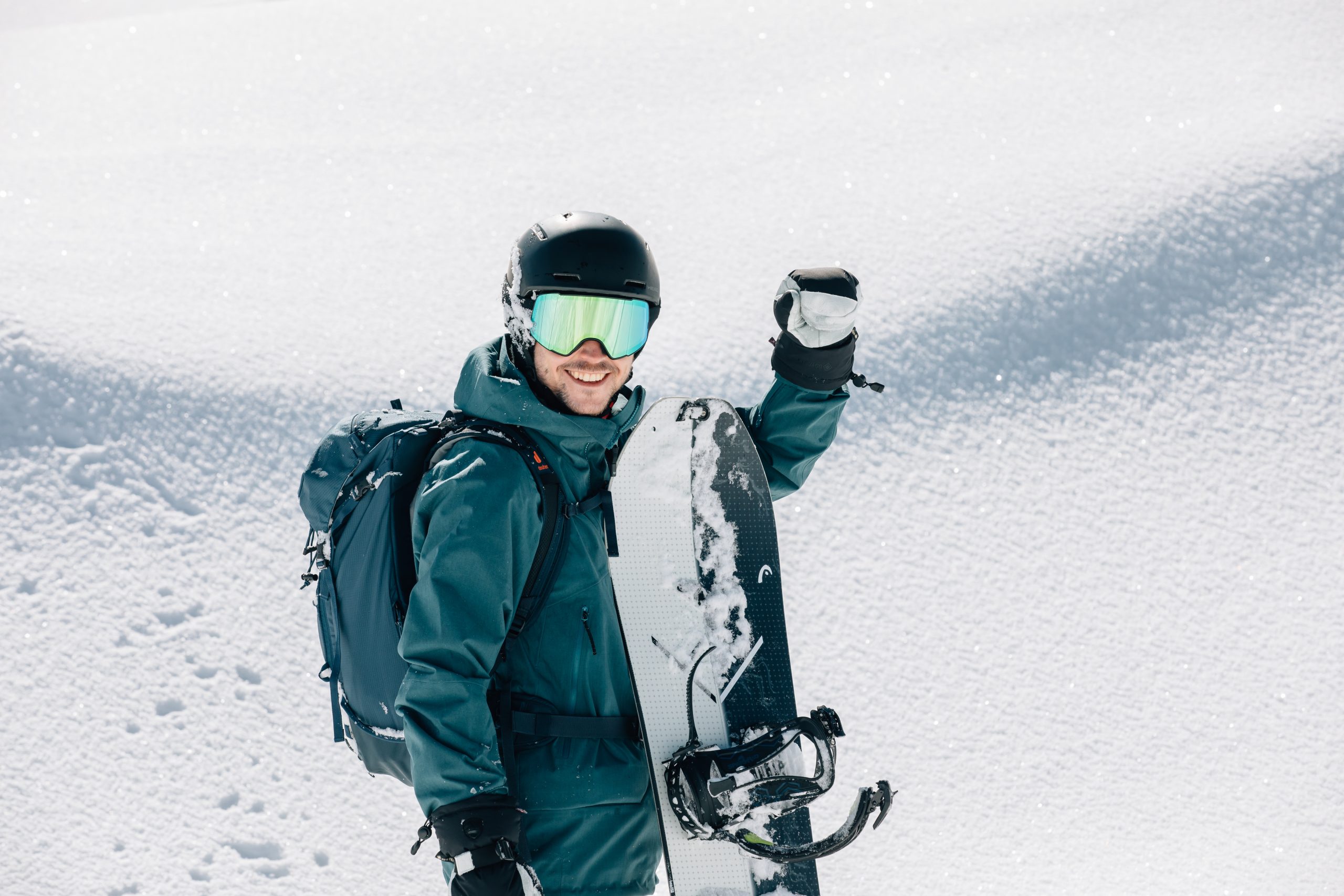 Head 2023/2024 Snow Helmets Preview
Retail Buyers Guide: Snow Helmets 2023/24 Retail Buyer's Guide
Brand: Head
Interviewee: Katharina Acham, Operative Marketing Manager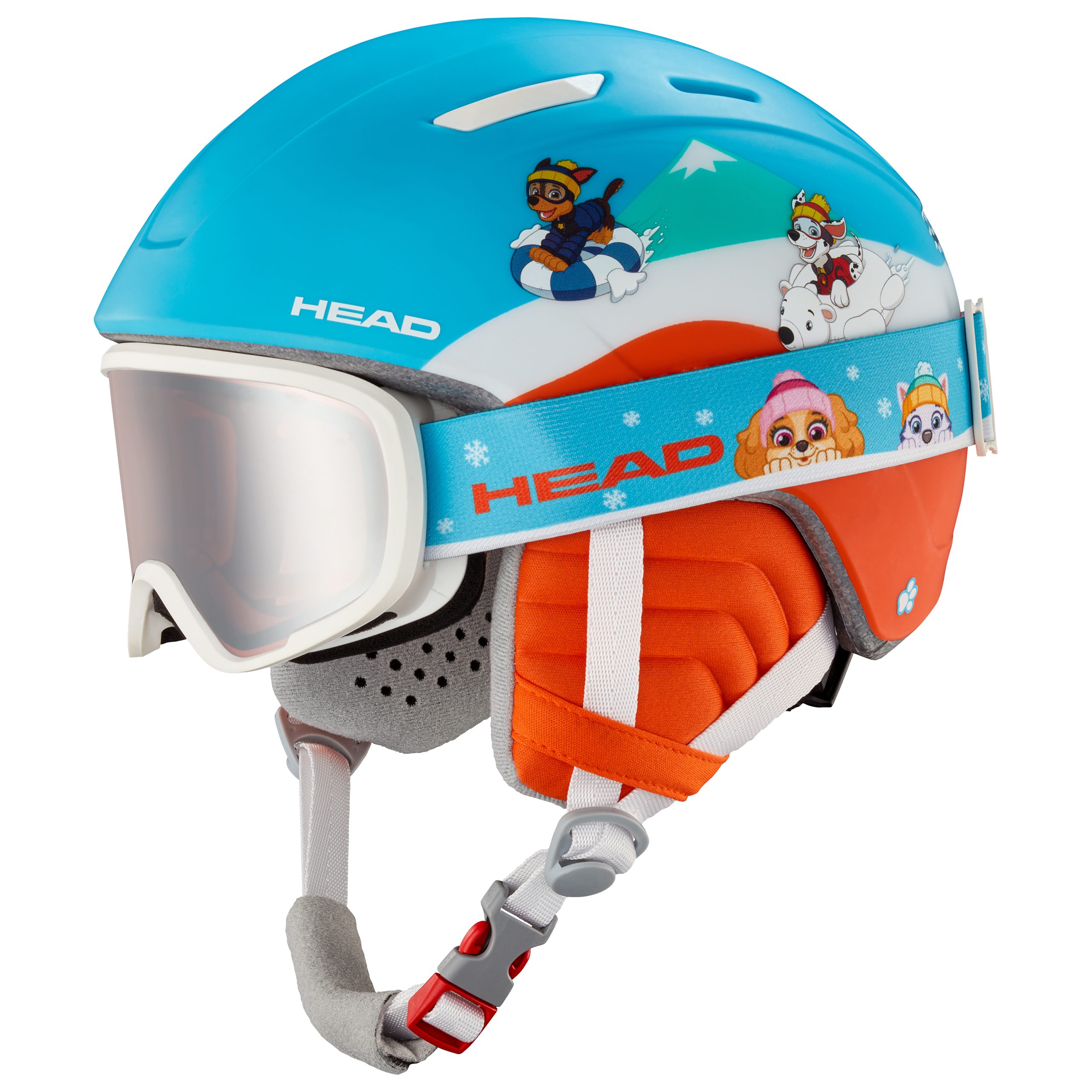 What are the key trends in the snowboarding helmet market?
Comfort is key – also regarding safety! Our patented Sphere Fit system wraps around the customer's head like a beanie, creating a snug and comfortable fit for maximum safety when going big in the park, pipe, backcountry, or on the slopes. It's all about the look! Our latest helmet C-series with its modern and slim profile is the perfect companion for riders who are craving a slim and integrated helmet look besides comfort and safety. Perfectly matching helmet and goggle combos. HEAD helmets and goggles are developed in close cooperation to create optimal integration and optical unity. We call it Intermix Design. Visor helmets are still booming. Having our award-winning, fully integrated visor helmet RADAR / RACHEL (WMN) in our helmet line since season 2019/20, well accepted by prescription glasses wearers as well as from people who usually don't wear visor helmets.
Are your products targeted to specific customers/rider types?
Our helmet line is divided into different segments, like race or all-mountain helmets. A racer has different needs and requests for his/her gear than for instance a freeride athlete may have which will, of course, be considered during product design and development. But the following have all our helmet models in common: Great look, perfect fit, and – most importantly – maximum safety, no matter what target group it is designed and built for!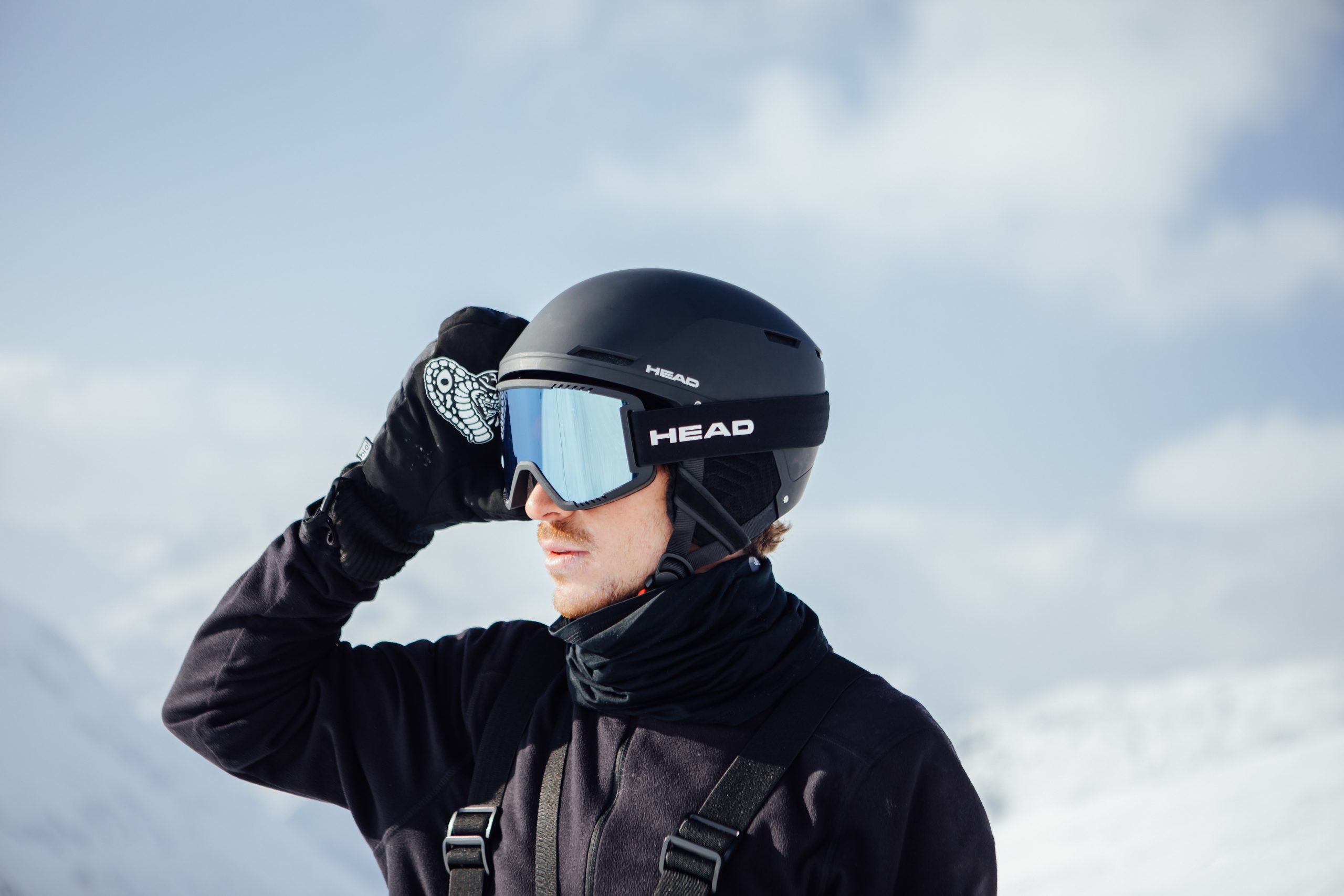 What were your biggest sellers in 2022/23 and why?
R-series: Our award-winning RADAR and RACHEL helmets with fully integrated visor as well as without visors, called REV and RITA, are lightweight in-mold helmets with outstanding fit and ventilation. C-series: Our COMPACT PRO and COMPACT helmets, Youth series: The MOJO and MAJA helmets, available both, as visor models or without provide everything needed by the next generation: supreme protection, perfect ventilation, easy adjustable fit system – and most important for kids – colourful designs with high visibility.
How are you segmenting your2023/24 snow helmets and where do you expect the biggest growth?
Our helmets are divided into the following segments: race, all-mountain, visors, youth & rental. We expect the biggest growth in the all-mountain segment, as well as rental and visor helmets. To feature a great look, perfect fit, optimal inner helmet climate, and – most importantly – supreme protection for very attractive mid-price points.
Do you have any innovations in terms of design or materials for 2023/24?
We reworked our COMPACT and CHARTER (rental) platform within our C-series resulting in COMPACT EVO and CHARTER EVO. These helmets still come with our very popular and comfortable Sphere Fit system, creating a snug and secure helmet fit without any pressure points, but now with an updated adjustment mechanism including an easy-to-use dial in the back to fine-adjust within a helmet's size.
What colours and designs are you featuring in your 2023/24 collection? Any standout collaborations?
Introducing HEAD's new color world for our helmet and goggle range – the Intermix design. Across the range, any helmet can be combined with any goggle. In addition to seasonal trend colors, such as earthy, warm tones, or even eye- catching, gaudy colors, a variety of timeless classics are available, resulting in over 600 possible combinations. So everyone can find their perfect helmet and goggle combo! We have also entered into a collaboration with Nickelodeon and will be launching unique PAW PATROL helmets for juniors. We have designed adorable helmets for boys and girls with great attention to detail. Those PAW helmets will be available both as regular in-mold options including a matching PAW goggle, but also as practical kids' visor helmets.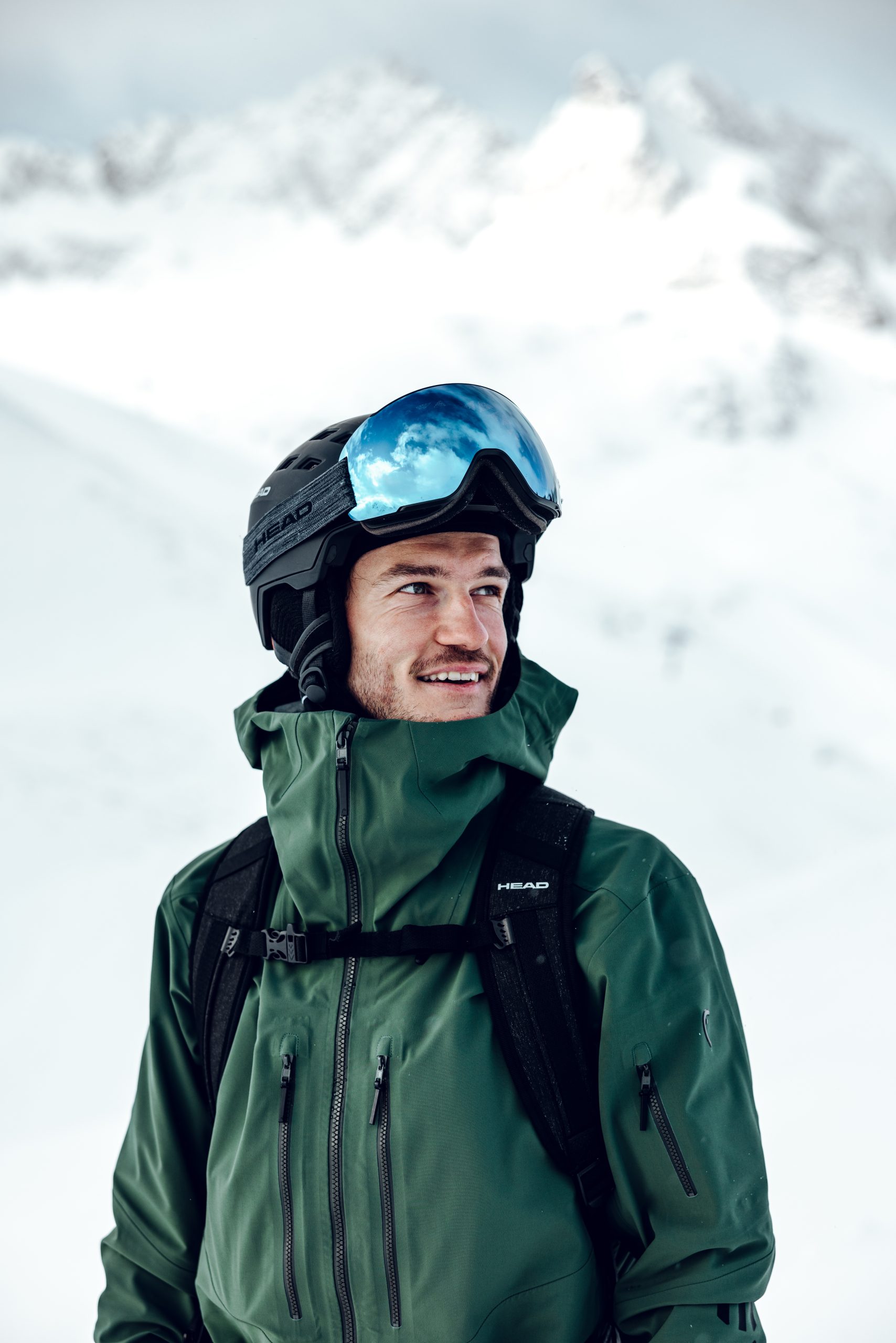 Are you implementing sustainability in your products and production processes?
We at HEAD call it Rethink: we rethink our workflows from the beginning to the end – from developing to packaging. By reducing waste and using natural, recycled, and certified raw materials and processes, we are on a good way, but we are only at the beginning. So far we adapted all our packaging by only using certified cardboard boxes and for printing, we only use water-based ink, both for better recycling. In addition, concerning helmets' packaging, we consciously do it without any plastic see- through windows and also fewer polybags. In the future, there are further steps planned to also implement sustainability more in the products, like using new raw materials or a maximum percentage of recycled and/or alternative materials.
Are you offering any accessories to your helmets?
Some of our top-of-the-line helmets come with a helmet pouch in the box, for comfortable and safe transportation and to avoid damages and scratches on the product. New in 23/24 is that all our RADAR and RACHEL helmets are coming including a reusable fabric visor cover to protect the lens during transportation or lunch at the hut or for cleaning the visor.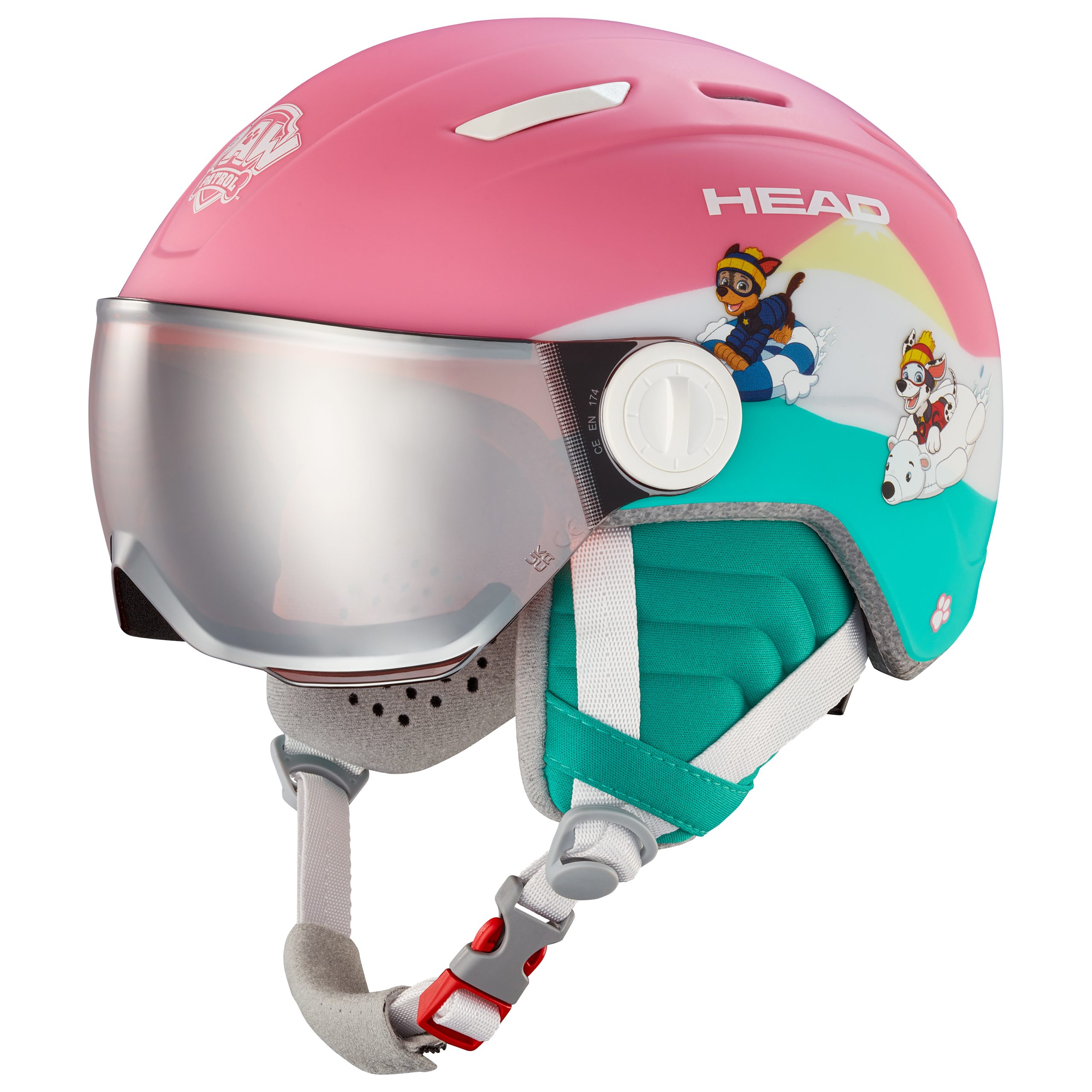 What are your marketing stories for 2023/24?
COMPACT EVO (cf. 5. above) Intermix Design (cf. 6. above)
PAW PATROL Collab (cf. 6. above)
How are you supporting retailers to sell this category?
We mainly provide our retailers with high-quality content, including info and videos about products, features, technologies, fit and use helping them to present and sell HEAD goggles to their customers. Furthermore, we offer high-quality, durable, and sustainable POS items such as metal branded goggle holders, highlight counter displays, and much more to highlight our products in the stores. Regarding the line structure, we have increased the number of carry-over and multi-seasonal colors, based on our Intermix Design strategy. By doing so, we offer our partners the option to sell our helmet line in multiple seasons without the pressure to close out. But nothing beats putting the helmet in the hands of the customer and letting them try it themselves to feel the outstanding fit of our helmets on their head. Because fit is the strongest sales argument when it comes to helmets, also in regards to safety.
Is your production impacted by raw material scarcity or cost increase? If so, what solutions have you put in place?
As in almost all industries, we are also confronted with increased resource costs and high shipping costs. But we have thought ahead and anticipated the consequences, which is why we have brought forward our order cycles early and are thus able to deliver our core products on time for the start of this season and are also well positioned for the sell-in FW23/24.
Please name and describe in about 60 words your 3 key/hero models for 2023/24.
COMPACT EVO/ COMPACT EVO W helmet is a lightweight helmet with a slim profile and timeless design, now featuring soft earpads. This helmet stands out due to its great inner helmet climate and comfortable and perfect fit. The latter is guaranteed due to our patented Sphere Fit system, coming now with an updated adjustment mechanism including an easy-to-use dial in the back to fine-adjust within a helmet's size. REV/ RITA helmet sets new standards in comfort and fit with our patented Sphere Fit system with Boa dial, wrapping around the wearer's head like an adjustable beanie. Also to mention the extraordinary impact performance, adjustable ventilation, and safety of this helmet. This helmet is one of the favorites of our freestyle and freeride athletes for a reason! The PAW collection includes sets of helmet and matching goggle (MOJO/MAJA SET PAW) and visor versions (MOJO/MAJA VISOR PAW), both featuring the popular characters from PAW PATROL The helmet's size and fit feature 2D adjustability, which provides supreme comfort and added wearability for growing kids. While a soft lining, removable ear pads, and Thermal Ventilation give kids a comfortable, more confident experience so that staying safe on the hill becomes instinctive.