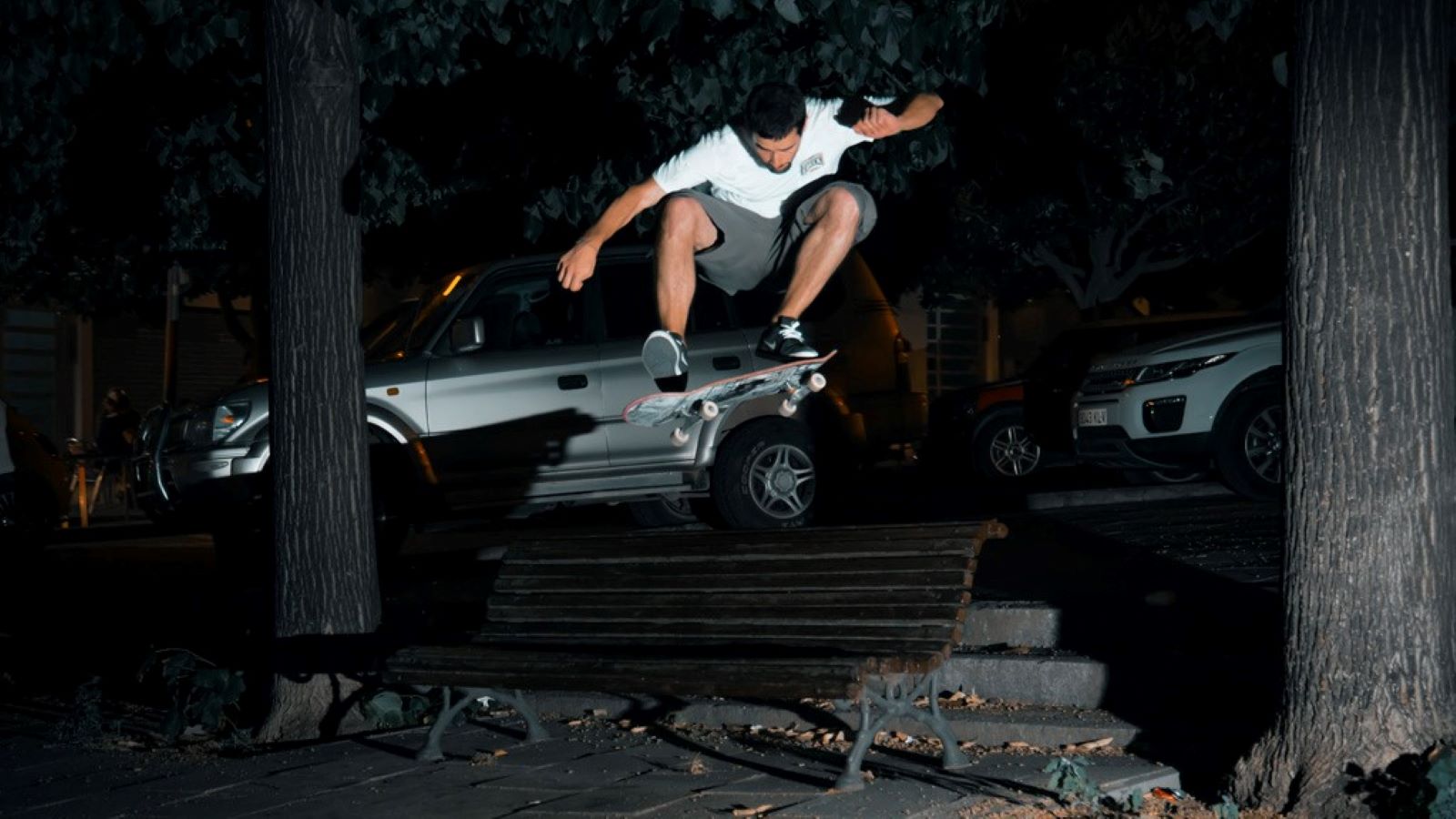 Spain's Hydroponic Set Sights on Wider European Market & Asia
Based in Mataró, just north of Barcelona's thriving skate scene, is HYDROPONIC, a household name for Spain's surf and skate community. A surf and skate brand created to reflect the trends and styles of Europe, uninfluenced by American culture. Now, nearly 20 years and 3 flagship stores later, the brand is looking to expand further into the European market as well as Asia. We spoke to HYDROPONIC's Skate Specialist, Jordi Quinto to find out more.
Credit for our header photo goes to Helena Pintor, featuring skater Fran Martinez.
Please tell us about the brands history
HYDROPONIC was founded in the year 2002 by a couple of young friends from Barcelona after they spent one year studying in Australia. When they saw how Australian brands operated, they decided to create a surf & skateboarding brand in Spain at a moment where all the companies you could find stocked in shops were mostly American. These American companies didn't represent the spirit of the European brands trying to break through into the end of the century marketplace. They decided to start with a few T-shirts that was very well received by the best boardsports shops in the city. Year after year, HYDROPONIC widened their clothing collection and started a hardgoods line, to include anything you may want to find at your favourite boardstore. Today, 20 years later, HYDROPONIC is one of the main brand names in Spain and is starting to be known in European and Asian markets.
Where is your HQ and how is the brand now distributed across Europe?
HYDROPONIC's HQ is located in sunny Mataró, 30 kms north of Barcelona on the shoreline. The proximity to Barcelona gives us a pulse on the skate scene, which is very lively and strong. We have 3 flagship shops around the city, where you can find a full assortment of all of our collections. We've also got some big distributors in most European countries, starting this year with Centrano from Denmark, plus some other smaller distributors in other European countries such as Portugal or Belgium, and our own distribution for Spain and Andorra.
What is the brand's USP?
HYDROPONIC is an independent and inclusive brand representing Barcelona's influence around the world and offering a great range of products in street and skate culture.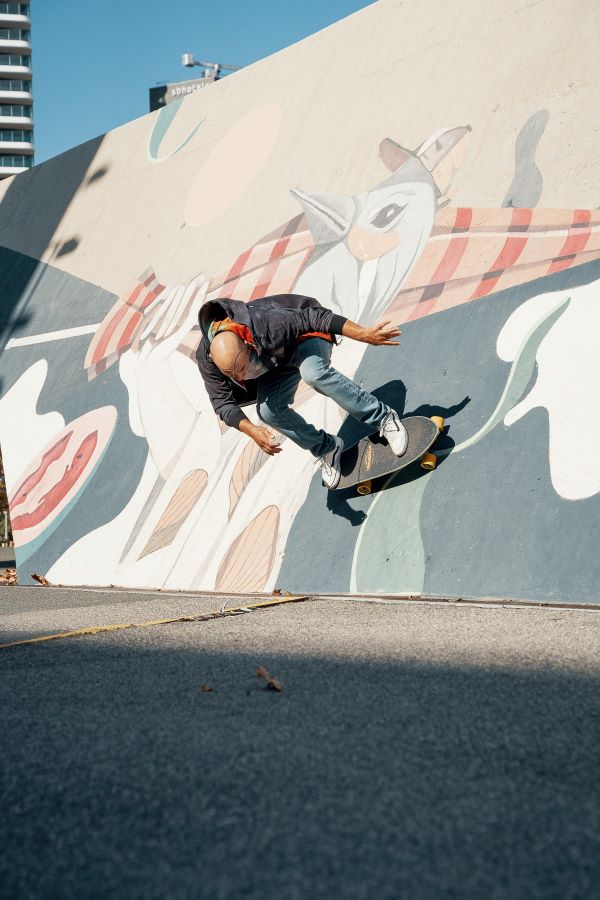 Which is the brand's most successful product category and why?
HYDROPONIC is a fully consolidated brand in the clothing section, having started in 2002, and featuring many quality fabrics, our own designed clothing patterns and styles (specially the DH range of hoodies created for Downhill and wintertime skating), a Kids Collection and a huge 'Accessories' section. But for the last few years, the skateboarding hardware category has grown a lot, thanks to the top quality of our products, the competitive pricing we have, and the rise of popularity of skateboarding (and surfskating) in recent years. At the same time, we started doing special Collections with famous IP's, such as Spain's famous comic detectives Mortadelo & Filemón; the characters of the Japanese cartoon Dr. Slump and Aral; and in this season's winter collection we are featuring The Pink Panther, one of the most iconic cartoons worldwide for the last 60 years. These collections include most HYDROPONIC products, such as T-shirts, long sleeve T's, shirts, crewneck sweaters, hoodies and the HYDROPONIC DH Hoodies Collection (specially created to combat the coldness of winter skateboarding), and accessories too (from caps and socks to backpacks, fanny packs or wallets). This line will continue throughout 2022 with the South Park characters.
As a full range skate brand, what are the benefits of having both hardgoods and apparel?
Thanks to the wide range of products we offer, it is easier for our clients to stock the HYDROPONIC brand in their shops because it makes our brand more appealing to a wider audience (that may skate or not). Also, our team riders and ambassadors receive both hardgoods and apparel, which makes becoming a HYDROPONIC rider a very sweet deal many are after.
How is the brand working to become more sustainable?
All cartons and most plastics are recycled, and HYDROPONIC's backpack, fanny pack & wallet collection is made of RPET (recycled PET (or Polyethylene terephthalate)) plastic. Energy supplied to our HQ and our Flagship shops comes from renewable energy sources, and we are planning many more small changes soon that will help make a difference.
How will you work with retailers to promote the brand?
The most important thing is having good communication to know each distributor's needs. We love organising events, shop displays or online promotions or as usual, window displays featuring the Pink Panther Collection, and supporting our skaters and ambassadors everywhere.
How's the market looking in 2022 for you?
It's hard and testing work, but we are confident things are looking good and we will be able to keep making HYDROPONIC one of the best European brands in our field with the same hard work and passion we've had for the last twenty years. We are starting to be present in Asian markets such as Japan, Thailand, South Korea and Hong Kong, which are growing very fast and showing a great appreciation for HYDROPONIC products.