Nitro 2022/23 Snowboard Bindings Preview
Retail Buyers Guide: Snowboard Bindings 2022/23 Retail Buyer's Guide
Brand: Nitro
Interviewee: Florian Lang, Product
Have you had to change manufacturing or sourcing processes and can you explain any good examples of how your business has pivoted effectively?
The processes haven't really changed, just the timing. The raw material and power shortages, as well as massive delays in shipping have caused the timelines to shift quite a bit this year, and will continue to impact our ordering/production and delivery timelines for 22/23.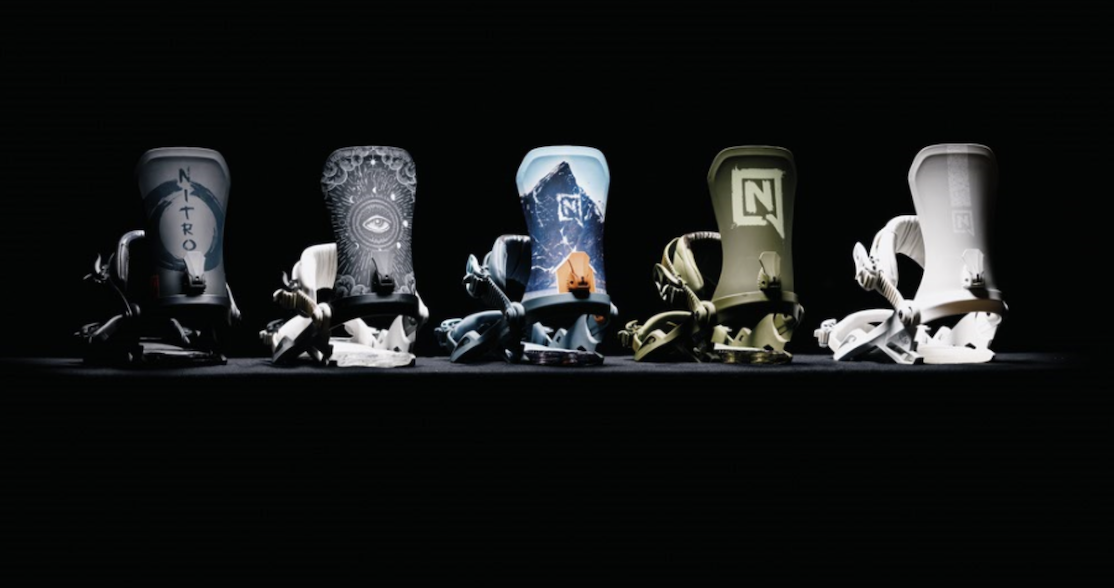 Carry-over was a hot topic for 21/22 bindings. Where did your brand sit on the matter and has this changed for 22/23?
We have always been quite slim on carryovers but have adopted the concept where necessary and helpful for everyone involved.
For our snowboard bindings, we stopped re-inventing the black colorway every year if the actual design of a specific model remains unchanged and just colors are being updated. This sometimes extends to other neutral standard colors. At the same time, we still see some retailers discounting even carry-forward products at the end of the season. Maybe for cash flow reasons, maybe out of habit. Carry-overs really make the most sense if used smartly by everyone involved: for better production planning, order timing, on-time delivery, and prolonged shelf value.
The bricks and mortar model is changing rapidly. How are you working with retailers and your ecommerce channel to ensure as little conflict as possible?
Since Nitro is not doing direct B2C e-commerce, we are not facing this conflict as much as other brands. But we do see a shift in the marketplace with less specialty shops, and a growing number of larger sporting goods stores, chains and online retailers. We also have a need to maintain and grow sales, so we are working on solutions to successfully cooperate with several channels of retail. With a product line as big as ours, segmenting is a good option, and we are strongly supporting our retailers' efforts to build the local and regional snowboard scene.
What's your company doing to improve its carbon footprint/eco consciousness?
As a company, we have been working with a very decentralized system from the beginning. Our design, R&D, sales and logistics teams and people are spread across the entire globe, sometimes in smaller and flexible offices, but many of our employees are working from their homes. This doesn't only enhance our global view on snowboarding, its trends and needs in different markets, it also allows for minimal commuting with less emissions and a more family-friendly working environment for everyone.  We strongly believe in this diversified concept and have used it for over 30 years.
If you seriously want to reduce your emissions, you need to look at the whole process from raw materials all the way to product disposal. Each and every process needs to be scanned and optimized. At some point you will end up with an amount of emissions that you can't reduce further at a current state of technology. Supporting projects financially that will offset those emissions is the best possible way for me to get as close as possible to a climate neutral product. We started this approach on boards, and I am proud of what we have achieved so far. But I also know that this is still just the beginning of a very long journey.
Are you using any new materials in your bindings for 22/23? If so, what, and why?
The ÜBERGRIP TOE STRAP is now made of Vibram's ECO STEP rubber, a compound consisting of up to 30% recycled rubber while maintaining the fit and grip it is known for.
Our AIRBAGS are featuring a new TPU type material which stays softer at cold temperatures to provide the maximum travel and shock absorption at a wide temperature range. We can now set the inside pressure of our airbags to a specific riding style, comfort level and rider weight.
Please tell us about the dominant visual themes in next year's binding line, including any interesting artist collabs you have lined up.
Jesse Williams contributed a significant number of standout artwork and graphic themes for the 2022/23 binding line. Check out his artwork featured on the new ONE binding, the ALL EYES ON ME colorways as well as the combo of the CHEAP THRILLS board with ZERO bindings.
Prices: Where is your brand going? Higher? Lower?
We see a significant rise in cost for raw materials and energy all around the globe and in almost every category. While we try to absorb the extra cost where possible, we will have to expect higher retail prices for bindings in 2022/23.
Looking at the specific components, have you made any new advancements in buckles, straps, highbacks, bases?
While developing new tech and components has been more difficult as any traveling to our factories had been restricted, we bring new highbacks on The One binding and an improved forward lean adjuster on the Vertical split binding. The Phantom and the new One binding got new ankle straps, following our philosophy of handcrafted, stitched and well constructed straps, made of quality padding and shell material to custom fit each strap model to a specific rider and riding style in its response, flex and level of comfort.
Will you be doing step-in, or similar, in 22/23? If so, are you licensing or developing it yourself?
Nitro teamed up with Burton on their Step On® boot-binding platform and will be offering a range of boots combining the well-respected fit and feel of Nitro boots with the convenience of Step On®.
 Will your production process (factories, equipment) be changing at all for 22/23?
There are no changes for 22/23
What are your top marketing stories for next season?
Designing the "ultimate interface" is the driving story of our binding program. Nitro's been developing boards, boots, and bindings under one roof for 30+ years with a focus on seamless fit and power transfer. Every binding, every part or feature we develop aims to improve CONTROL, COMFORT and DURABILITY. Take AIR DAMPENING as an example, the comfort and shock absorbing capabilities are superior to gels and foams, especially in cold conditions. Cable reinforced ratchet straps and connectors reduce the stretch while adding strength and durability. Ergonomic enhancements such as 3° base canting, curved ratchet straps, asym highbacks, straps or buckle levers are improvements to the "interface".
The One:
…is a new all-mountain binding positioned right next to the more freestyle oriented ZERO binding featuring AIR dampening, 3° baseplate canting, the Nitro Mini-Disk and cable reinforced strap components at a mid price point.
Factory Craft Series:
This series covers 4 different models and price point of Nitro's binding line, designed and build with a focus on durability and sustainability. Increasing the percentage of recycled materials while eliminating coatings and reducing prints to a minimum.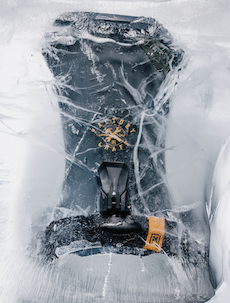 TEAM pro:
The Pro binding model is the teams favorite in the Nitro line-up, featuring cable reinforced ratchet straps and connectors on ankle and toe straps, a bomb proof highback and forward lean design in addition to our key technology of Air Dampening to absorb impact in park and pipe. Look out for this Pro model at the upcoming Olympics.