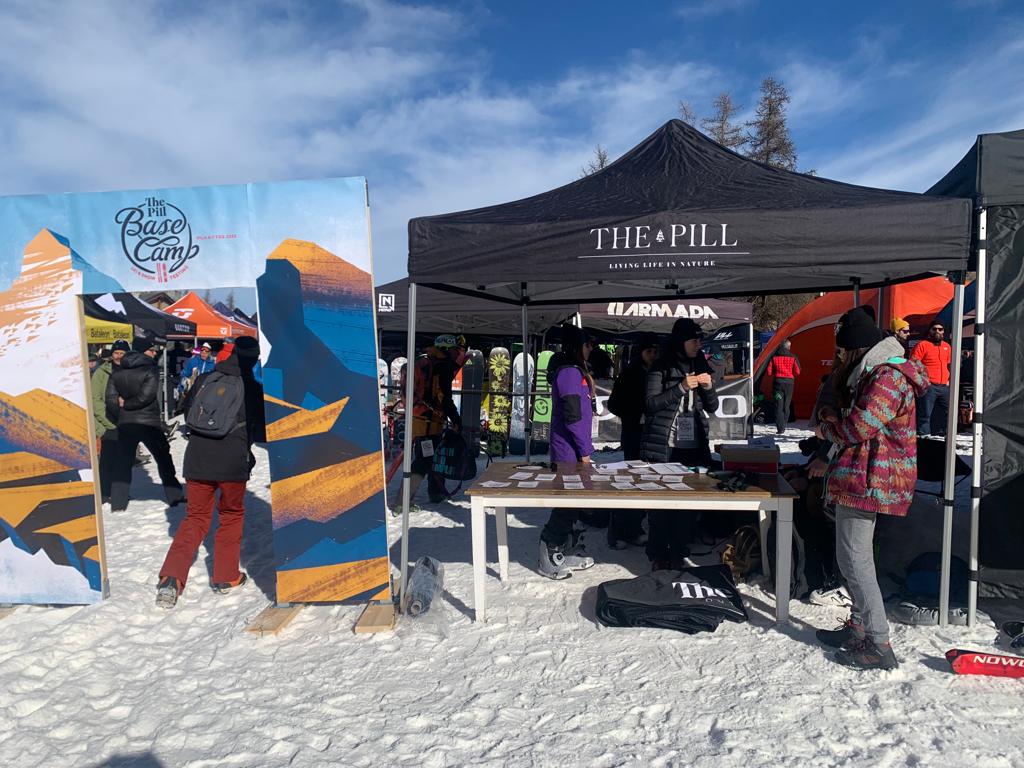 The Pill Base Camp Winter Edition, Sestriere, Italy Preview
The Pill Basecamp is a ski, freeride & snowboard testing event for retailers and buyers that will take place the 16th-17th January 2023 in Sestriere. This popular ski resort in Italy is 17km from the border with France and 105 km from Turin. This is its second winter edition and third one considering also the summer Base Camp in Finalborgo. Unlike the other on-snow demos this is a combined snowboard and ski test, so caters for both core and cross over retailers.
The event will see more than 80 brands exhibiting and the organisers are expecting around 200 retailers to take part. During the event a full program of presentations, previews, talks, clinics, product tests and workshops will also take place. Last year 71 brands, 103 shops, 242 buyers and 164 sales and marketing managers tested 1860 skis, 1600 snowboards, 640 boots and 480 bindings for a total of 4650 tests over the two days.
The event opens at 8.30am on the Monday with testing starting at both the Outdoor and Indoor Villages, this goes on all day till closing at 17:00. On Monday evening in the Indoor village from 7pm, until 11pm there will be The Pill Dinner plus an aperitif for all participants of The Pill Base Camp. So brands, agents, retailers and media will be able to interact in a friendly and relaxed way, and of course enjoy the live music in the perfect The Pill style. The second day has a similar schedule for testing.
New for this edition will be the Indoor village just one step away from the Outdoor village. Here clothing, backpacks, goggles, and accessories brands will be exhibiting. The Pill use the opportunity to test all the products for their next season's Winter Outdoor guide, a 400 page magazine stuffed full of reviews.
During The Pill Base Camp there will be many educational activities for example mountain safety, where experienced mountain guides will offer training in preventive mountain safety and the use of safety systems such as beeps, shovel, probe and airbag. The Pill Base Camp is a great opportunity for the Italian snowboard community to come together to discuss the current market and the products they are testing and party hard. So don't miss the opportunity to build new relationships or to strengthen existing ones. See you there!