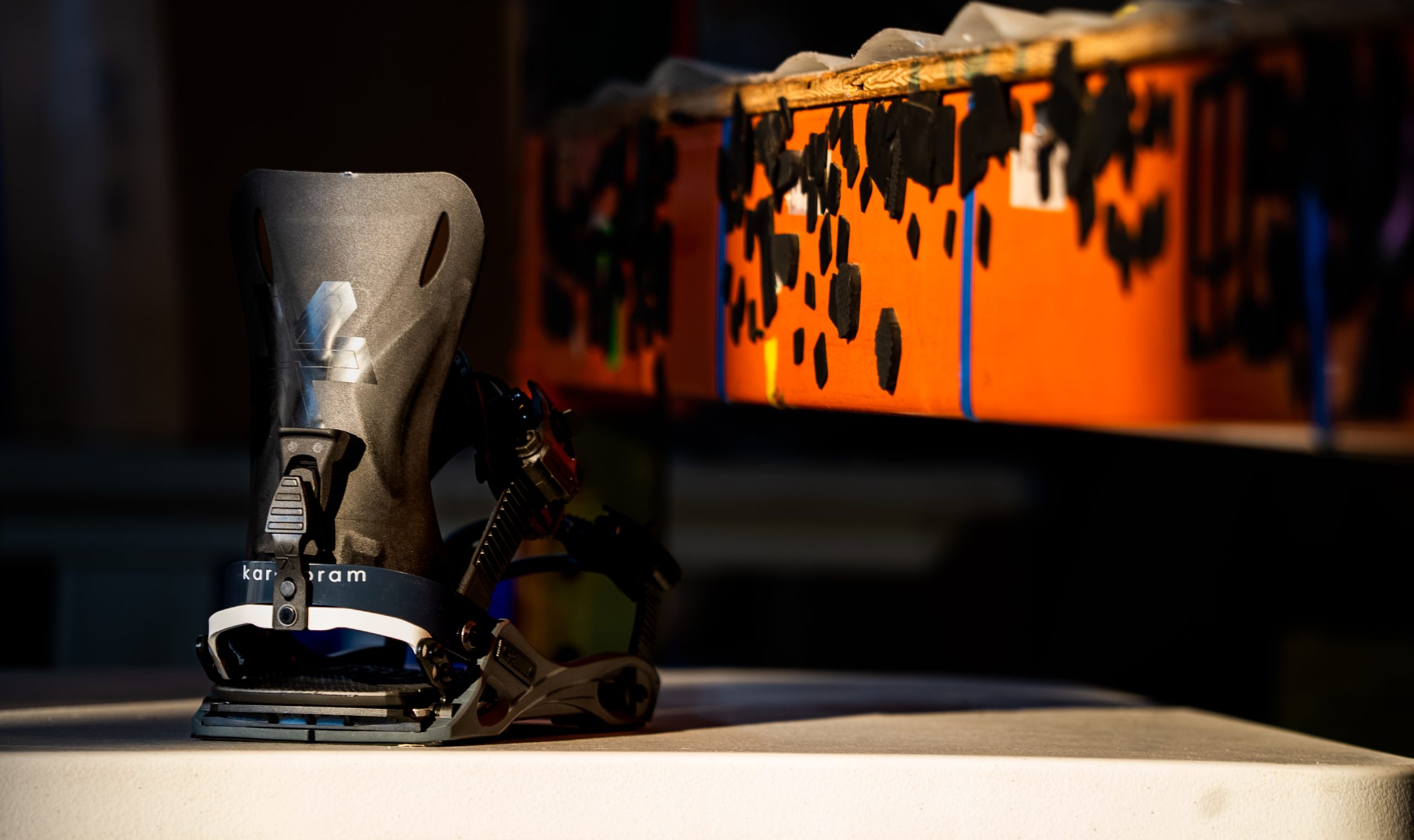 Karakoram 2023/24 Splitboarding Preview
Retail Buyers Guide: Splitboarding 2023/24 Retail Buyer's Guide
Brand: Karakoram
Interviewee: Kyle Hansen Kahn, Marketing Director
Please provide an overview of how 2023/24 is shaping up for your brand within the splitboard market.
23/24 is an exciting year for us ! These last two years have been transition years for us, as we moved in and got settled into our new factory here in North Bend, Washington. 23/24 will be our first year of feeling settled into our long term production base and headquarters, and seeing all the production improvements and product developments we've been working on come into play.
Everyone has been affected by raw materials and shipping prices increases and transport issues. Have you had to make any significant changes with regards to manufacturing, sourcing, or logistics? Are there any examples you can share of how your business pivoted effectively? Any positive developments with regards to these issues and the changes you've made?
The timing of our move to the new factory couldn't have been better for this. The new factory gave us the flexibility and space we needed to be able to support ourselves when suppliers all over faced challenges. We're still manufacturing 100% of our bindings here in our Washington State, USA factory. We have brought in new suppliers to add a level of supplier redundancy. Our largely local supply base gave us a layer of insulation from the global shipping challenges. Though they did affect us, it was really nice being able to drive over to our suppliers to help them work through issues, rather than being out of the loop with a supplier on a different continent.
After two years of heavy carry over in the industry and more of a return to normalcy last season, what's your overall sales and production/inventory strategy for 23/24?
Innovation is in our company DNA, so expect us to keep pushing the envelope of what splitboard bindings can do. We're always looking for the next innovation to make gear more fun to ride, and we were able to keep R and D going on that throughout the last few years.
Do you anticipate any shifts in the ratio of e-commerce sales vs. brick-and-mortar sales now that most Covid-19 restrictions are gone? For selling splitboard equipment, are brick-and-mortar retailers especially important?
I feel the same as I did before the pandemic—Brick/Mortar and strong in person relationships are key to brining more people into the sport, and giving the customer the level of education needed to have a positive experience with their gear.
Does your brand have any new developments concerning sustainability and/or how you are positioning any environmental messaging?
Concern over emissions and overall sustainablity continue to be core drivers in our decision making process as a company. We've been continuing to look into and test recycled and low-emission materials. Often, the benefits of a more environmentally friendly material aren't accounted for in the price as they should be, so we try to take that into account and value more sustainable materials more highly when selecting materials to work with.
Have you made any new innovations in buckles, straps, highbacks, bases baseplates, heelcups, etc.?
Yes ! Our big focus lately has been on women's gear, as well as small footed rider's gear. Different body shapes and sizes have different needs, and we've been investing heavily in gear tailored towards women's needs. We purchased new tooling for parts across the whole binding that show across our women's line. The new Wayfinder binding is specifically designed so that riders with smaller feet don't feel like an afterthought.
Are you using any new materials in your bindings for 23/24? If so, what, and why?
Carbon Nyolite has allowed to make big strides with weight savings that don't sacrifice performance. It is incredibly light without making big compromises on stiffness.
Best Sellers
Ultraclip 3CV:
36g lighter, with three-dimensional clamping. These clips clamp perpendicular, parallel and vertically to seam for tightest connection in splitboarding. The small footprint looks great on the board, while the active connection, micro adjustment and anti-icing design make it as simple and easy to change over, every time.
Wayfinder:
Designed specifically for the smallest boots, these bindings know the importance of a good fit. With our new Micro Toestay, we were able to shrink all dimensions of this binding. Combining this perfect fit with the benefits of Active Joining and Drop on Changeovers, the Microburst gives big performance in a little footprint.