Little To Big Phoneboards: Transform Your Phone Into A Desk Skateboard
James Bull and James Richardson, the minds behind Little To Big, started working together whilst in University, with the aim of producing a product that was different and incorporated playfulness in its design. Although it started out as more of a side project, the 'Phoneboard' is currently their best seller and embodies their desire to redefine an object's treatment and purpose.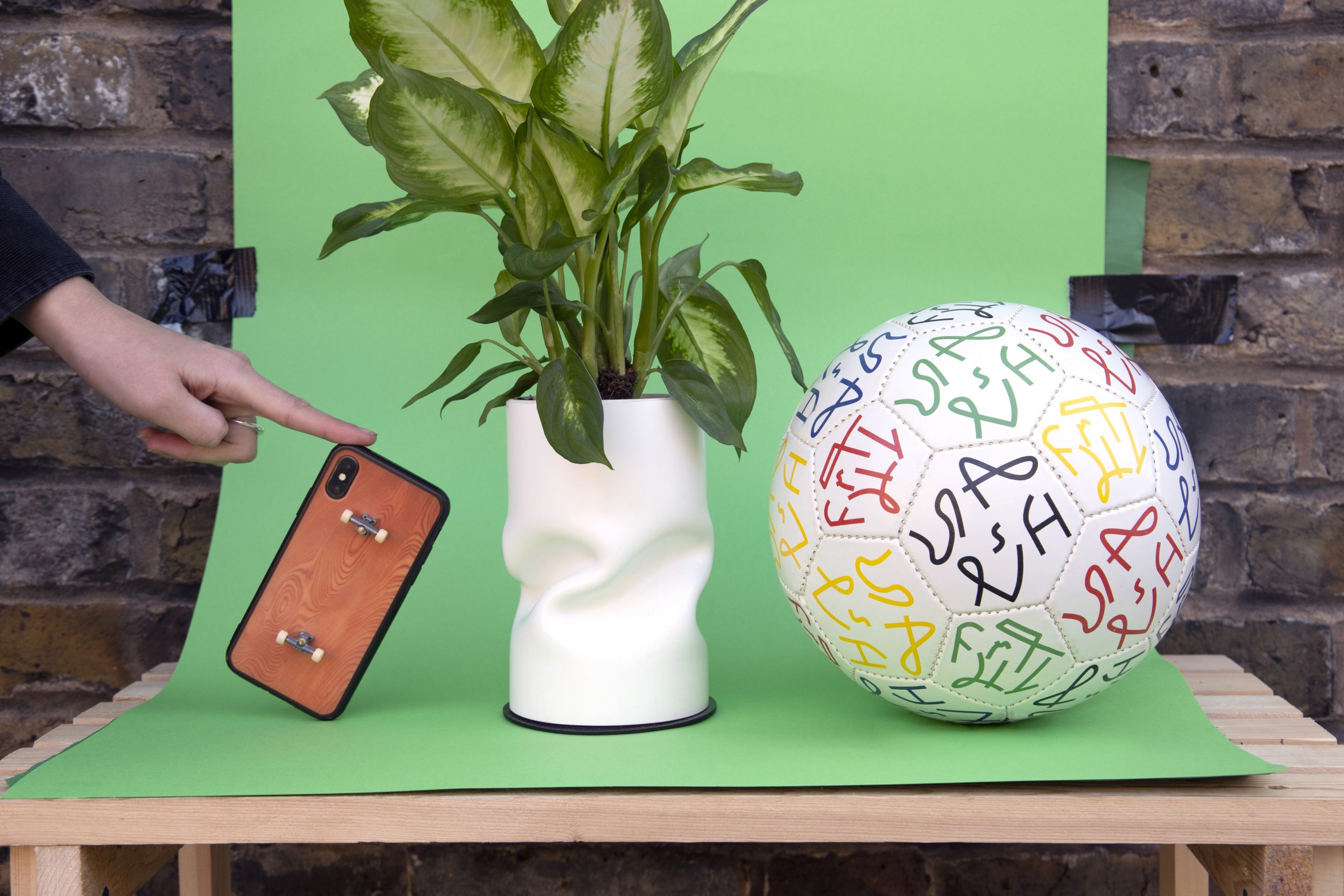 Who is on the management team and what are their backgrounds?
We met back in 2013 whilst studying on an Art Foundation at Kingston University. We went on to study Graphic Design for the next 4 years together, working collaboratively on a number of projects. Despite studying Graphic Design we both had an interest in making. We paired up from day one, making fun objects and products rather than what you would necessarily expect as work coming from a Graphic Design course, always trying to put playful making ideas at the forefront of each project. Fast-forwarding a few years, having graduated and left University, we've both formed our own careers alongside Little to Big. (Little) James Bull trained to become a craftsman in conservation and the restoration of 18th century Georgian properties and (Big) James Richardson as a creative in brand design in London.
Please give an overview on how and why the company began?
Whilst still developing our own respective professional careers we wanted to carry on the collaborative work we enjoyed so much whilst studying. We had two existing products that were already developed, 'Hardwares', a reclaimed PVC pipe that is heated and twisted to create decorative vases, and 'Type in Play', a football based typographic exploration. Then we came up with 'Phoneboard'. Combining fingerboards with phone cases, our aim was to put two products that are known to be distractions together to make something even more distracting. Continuing to repeat the ambition that we had discovered at University, to make innovative, playful products and ideas.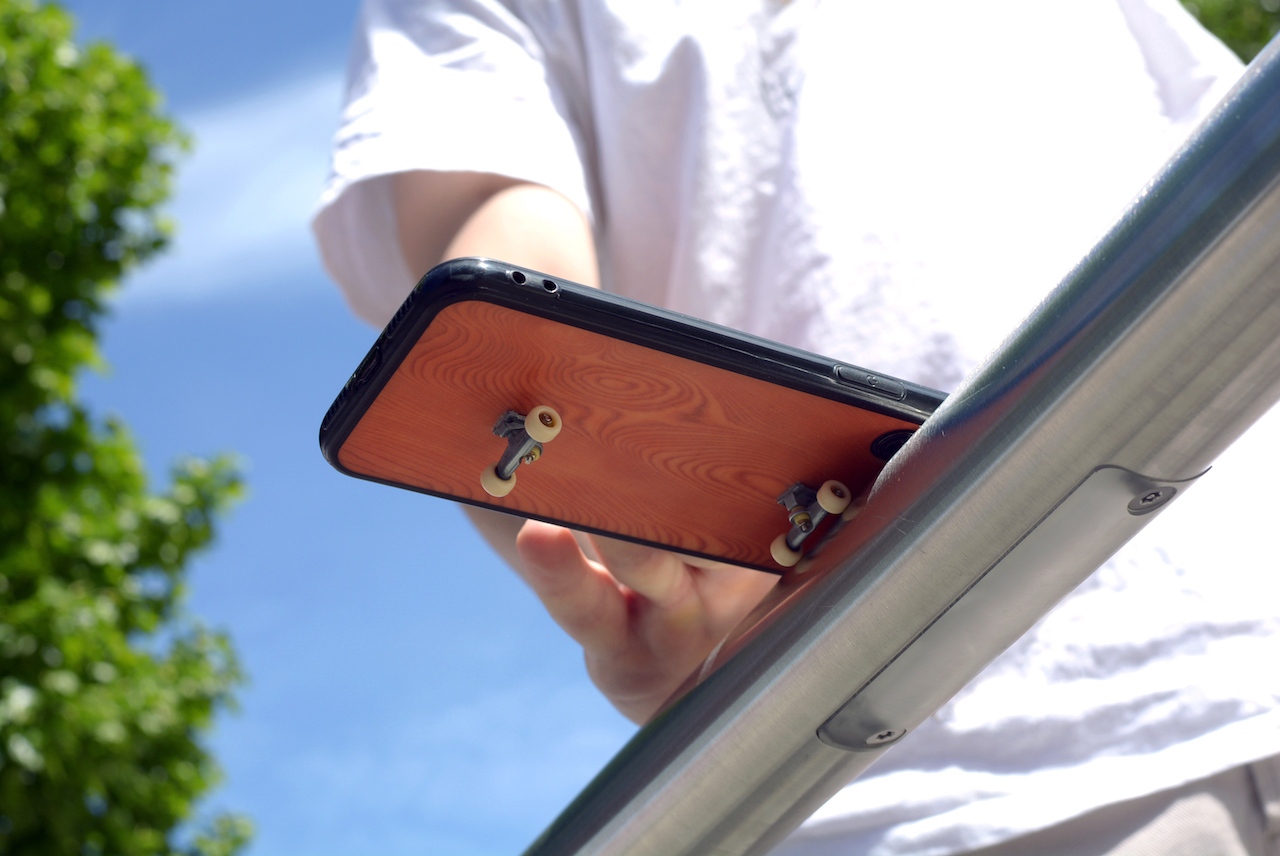 What sets you apart from your competitors?
All of our products are completely unique ideas. Little to Big don't make versions of other products, everything that we design and make is a new idea that Little and Big came up with collaboratively. We try to create products organically, coming to designs through playing with existing materials and objects and trying to redefine their treatments and purposes, ultimately designing things you've never needed but always wanted.
What do you find important about the European market?
The 'Phoneboard' is our biggest selling product, and also our most internationally distributed. Mainland Europe is where fingerboarding has the biggest following, with the few fingerboarding shops that exist being in Germany. Through promoting on Instagram we have found that our core audience are based in Germany, Spain and Czech Republic. We've learnt from our sales and following that those interested in our products, particularly the 'Phoneboard', are young adults and teenagers, and the way they connect to the fingerboarding community is through social media.
How do you support athletes and action sports?
Currently our biggest advertising achievement to date is Tony Hawk liking one of our posts on Instagram (@lil.to.big). We want to continue to utilise social media and communication platforms to connect and collaborate with athletes and action sports professionals. A community as niche as the fingerboarding community has a huge amount of power and strength as a collective trend and voice, so we hope to reach out to the fingerboarding and skateboarding influencers to spread the Phoneboarding appreciation.
What marketing are you running?
We recognised from early in our conception that Instagram is a hugely powerful platform, with the ability to reach ears and eyes near and far. We have recently started pushing a new Instagram model, one that shares and celebrates the journey of Little to Big products, from the making process to their use. We want to portray Little to Big as not solely a brand, but also as a platform to share playful content that we curate and design. We share content that we think people will laugh at rather than cliché product photography that doesn't say much about the character of the brand. We're currently working on a promotional film that should be released during the summertime and we're also working on an editorial advert for Peep, an annual publication celebrating creative side projects.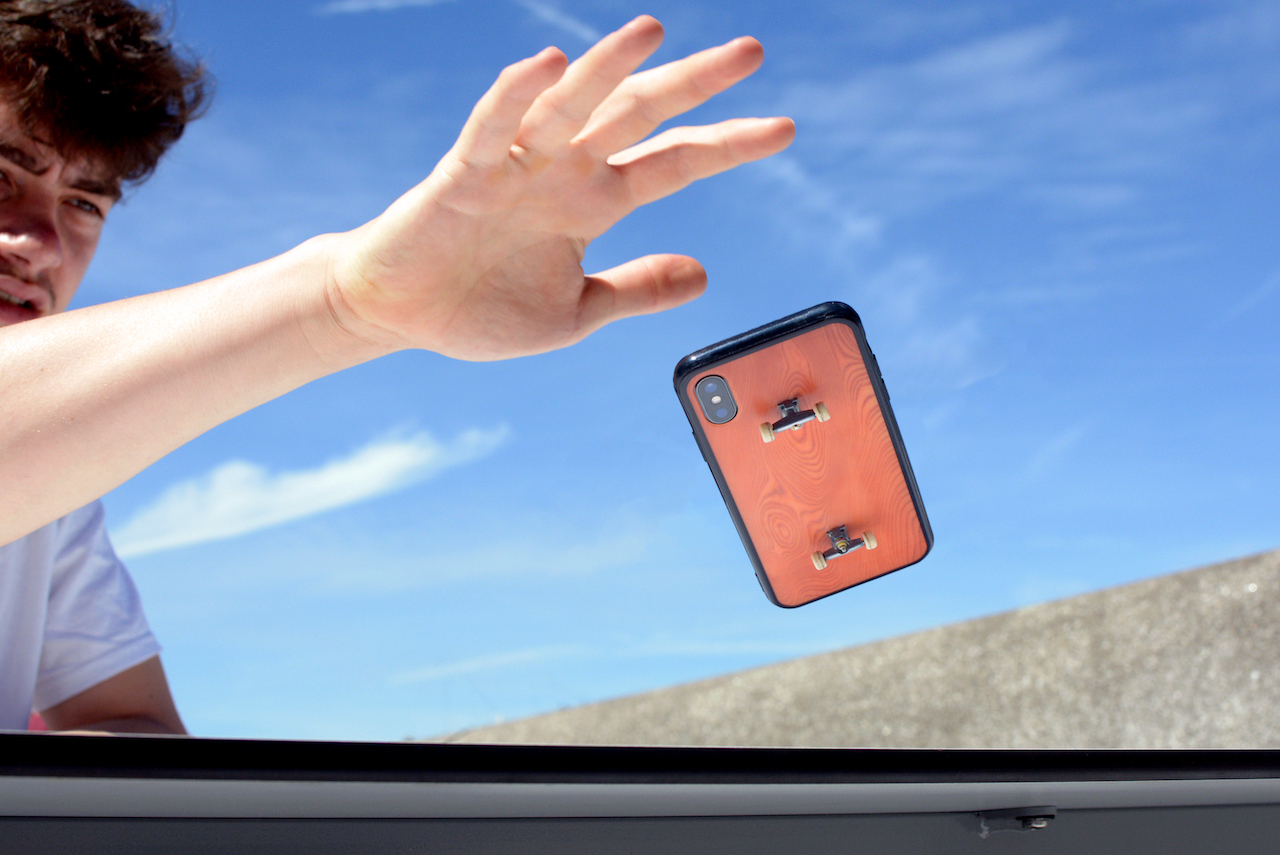 Why should retailers sell your brand?
We want to work with like-minded individuals and brands that believe in giving space to fresh, playful ideas and celebrating products that aren't like anything they've seen before. We're keen to be seen in places that we wouldn't be expected to be seen in, for example in retailers who don't stock anything like the products we make at Little to Big. Ultimately, we want our customers to enjoy our products as much as we enjoy making and using them ourselves.
What do you see for the future of your company?
Currently we're working on creating and developing new products and ideas, as well as establishing our own pop-up space in London for an event in the near future. We're also continuing to hope to connect with retailers internationally to stock our products and partner to expand the Little to Big current range. We'd like to continue to collaborate with international brands and creatives to design unique products that we couldn't develop as just Little and Big. One of our central ambitions with the project is to build a platform to work with other young designers to produce more original and innovative products.
Where can we check out your products/videos/stuff?
You can check out our Instagram at @lil.to.big to see some of our daily reflections, and you can snap up some of our products at L2B.co.uk.