Brand Profile: Pioneers Gorilla Surf On 35 Years Of Grip & Rip
Gorilla Surf have been helping surfers "grip and rip" for nearly 35 years. The first surf traction company to introduce printed tail pads, Gorilla have been promoting the functionality and creativity of the surf world since 1985. With some of the most "out there" surfers in the game on their athlete team including Ozzy Wright, Kai Otton & Eric Geiselman, the brand owned by Surfhardware International have a lot to shout about. We spoke with the brand's European Marketing Coordinator, Hannah Craig based down in Capbreton SW-France to get the skinny on this iconic surf brand.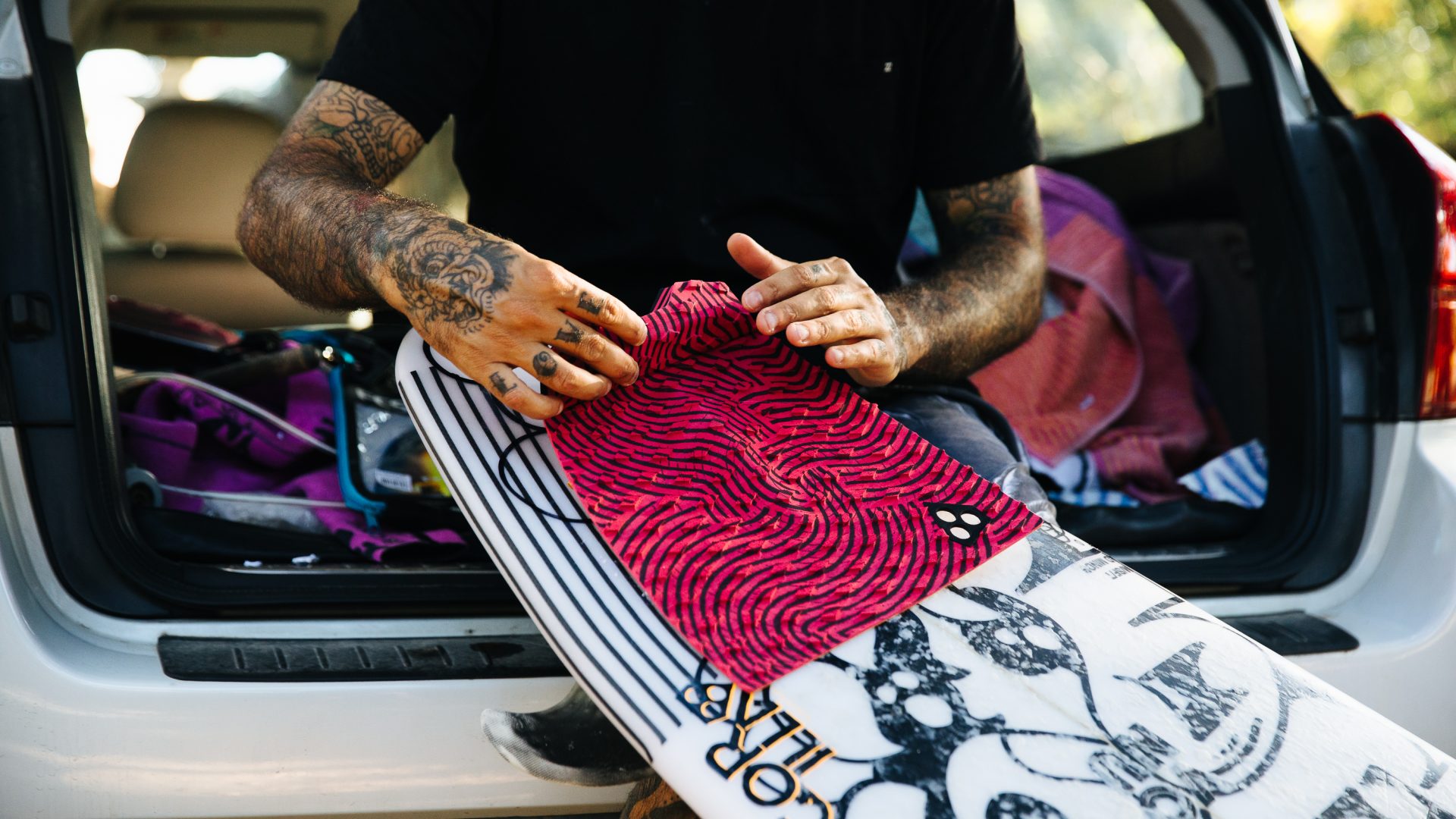 Who's behind Gorilla and what are their backgrounds?
Gorilla is the original grip brand. Born and adapted by surfers everywhere. In 1984, three surfers, Graeme Bennett, Gary Mountford and Bill McCausland started a company called Sunbum PTY Ltd, with an aim to design and make innovative surfing products that really worked. Gorilla Grip was born in 1985 and launched with the first grip pad specifically designed for surfing. With a team of surfers who epitomise the youth lifestyle market, each with their own unique character and interests, the brand and its personalities have always "coloured outside the lines", pushing creative and performance limits along the way. A truly authentic and unconventional brand that sits left of the middle without ever compromising function over fashion. Celebrating four decades of gripping and still ripping!
How is the brand working in the European region?
Our vision is to be the leading influence in youth surf culture and with a strong reputation since the 80s the brand is highly recognized for pads as well as previous collections featuring leashes, board socks and fin collaborations. Working within our European territory we are able to supply a diverse collection of "out there" and fun designs, to subtle and functional for all needs across the market. Our audience is fun-loving-folk between 13 and 30. We have a very strong market across Europe and see this reflected in our numbers, partnerships and feedback every year.
What's special about the quality of the product? Where are you manufacturing?
Our products are manufactured with the most recognized supplier in Asia. We use lightweight EVA foam with ultra-strength glue, keeping our grip firmly stuck to your board. Gorilla's grooves and sanded surfaces hold your feet in a vice like grip, with each groove and arch tailoring that gripping feel. As the first ever brand to introduce the world's first printed tail pads, functionality is just as important as the art.
How are you helping retailers to merchandise your products?
Alongside our sister brands, we offer our retailers the opportunity to increase brand visibility within their stores by adapting our "corner concept" within their retail space. This includes a fully merchandised slatwall complete with branded prongs and bold artwork to really create a strong visual identity alongside the Gorilla products in their stores. We work with our retailers every year to ensure these spaces are kept updated, fresh and fun.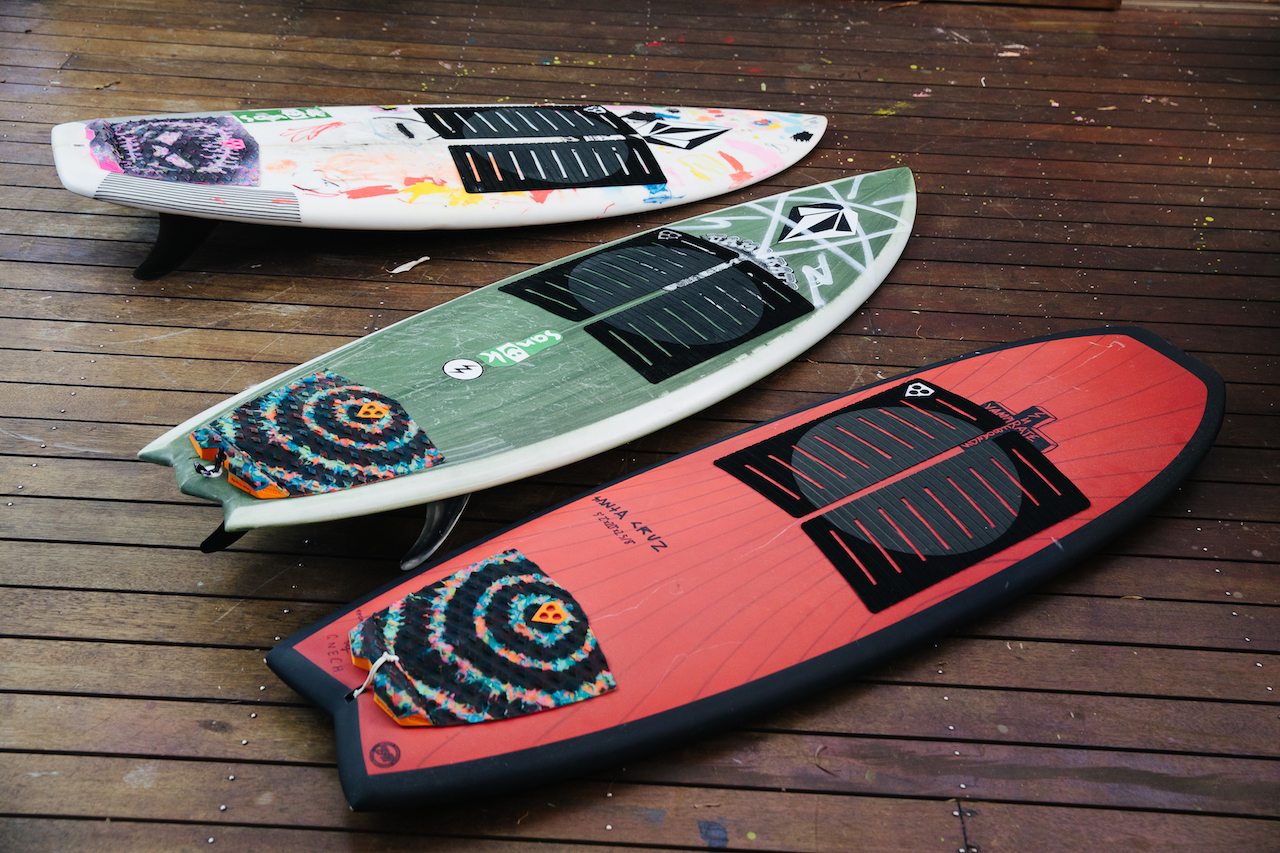 How has the traction market changed in the past 5 years and how do you see it changing in the future?
In recent years we have seen a real shift to go lighter, but increasing that grippy feeling. Although we like to "colour outside the lines" we have also seen big demand for softer, subtler colourways and artwork. Within the last few years and into the future, we see a "greener" approach from our customers as consumer responsibility is at the forefront of many people's minds and the products they are buying.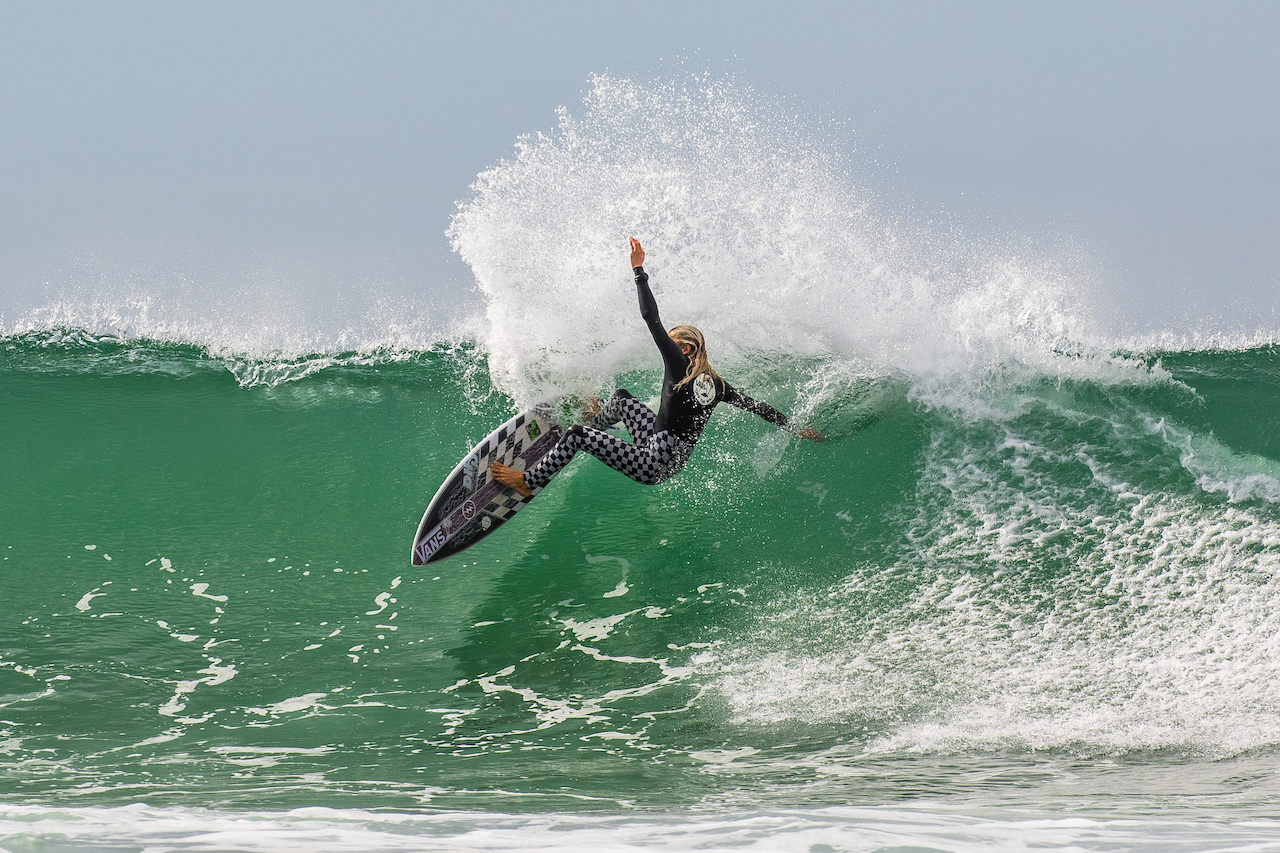 Tell us about your athlete team.
Our team has always been divided between tour geek and free surfing freaks, however we are currently working more closely with lifestyle ambassadors than tour competitors. Our current team consists of Otis Carey, Ozzy Wright, Kyuss King, Kai Otton & Eric Geiselman.
Collaborations are at the heart of what you do – what do you have in the pipeline?
That would be telling… unconventional is the unexpected!