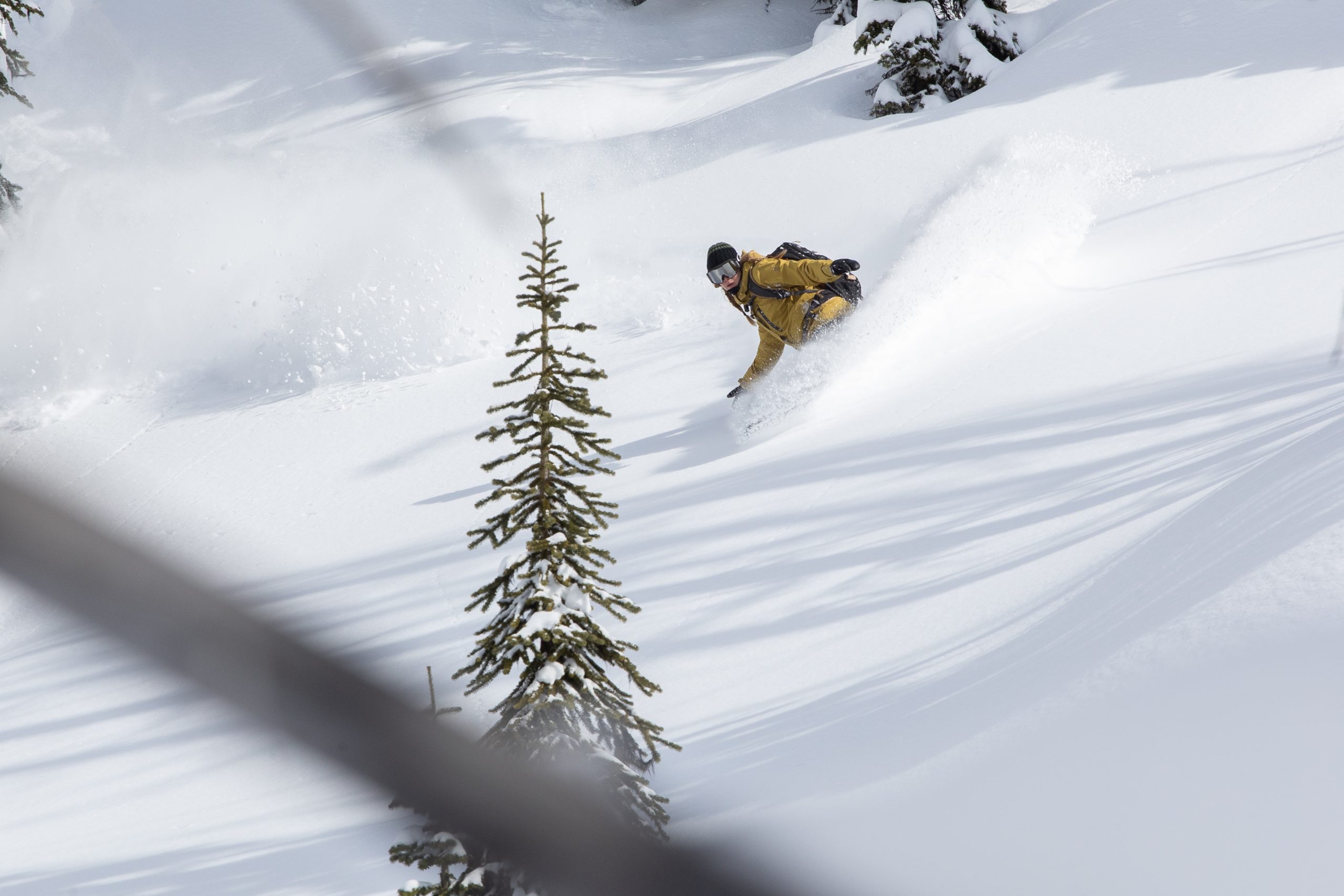 K2 Snowboards 2023/24 Preview
Retail Buyers Guide: Snowboard's 2023/24 Retail Buyer's Guide
Brand: K2
Interviewee: Sebi Schmitz | Marketing Coordinator
How would you describe the current state of the snowboard market? What big developments, changes, challenges, and/or opportunities are you seeing and how is your brand navigating them?
The market is difficult right now prices are the toughest but also it´s important to take the right trends. People will worship the local dealer again after having to buy even high-involvement products more or less "blind" online. Therefore, this will help transporting the tech stories face-to-face in the shop IF we manage to train the staff best possible. Besides keeping prices as low as possible the challenge will be to bring the most benefit to the consumer and be there for people that don´t want to spend all their money on the product. One solution is creating Snowboards for the whole mountain. This is something we have been working on indeed. Our Manifest for example takes triple corks in the parks and sw bs lipslide on Finnish handrails as well as tight turns on Sölden glacier with perfection. 
Everyone has been affected by raw materials and shipping price increases and transport issues. Have you had to make any significant changes with regards to manufacturing, sourcing, or logistics? Are there any examples you can share of how your business pivoted effectively? Any positive developments with regards to these issues and the changes you've made?
We already started to look out for different new raw materials in the last couple years and were restructuring our material supply, so we were in a change management anyways but of course the situation was difficult anyways. Luckily, we have our own factory, which helped us to plan on a long-term basis. Therefore, we could cover some logistic struggles and it turned out our delivery this season was not perfect but better than expected at certain points.
After two years of heavy carry over in the industry and more of a return to normalcy last season, what's your overall sales and production/inventory strategy for 23/24?
We will keep up producing fresh new products every season with some exceptions. Our R&D team is so productive that we want to bring out their mastermind´s outcome every season. This sounds bullish but we want to be the most innovative brand therefore we keep getting out new products every season. With one exception, the Tree Splitter Snow surfer.
Do you anticipate any shifts in the ratio of e-commerce sales vs. brick-and-mortar sales now that most Covid-19 restrictions are gone?
For now this is hard to say, brick-and-mortar had a really tough time but people worship buying and taking info about high involvement products like snowboards in a store. E-commerce will continue to be strong, but I think people have realized the benefits of the brick-and-mortar store, so that will keep rising again, after Covid restrictions.
Does your brand have any new developments concerning sustainability and/or how you are positioning any environmental messaging?
Yes, we have plenty of new developments here. Our goal is to reduce our emissions by 50% by 2030 and to be carbon-neutral by 2050. We are working on offering all boards with bio resin and in most boards use three renewable species of timber – Bamboo, Aspen, and Paulownia.
What trends or developments are you seeing with regards to board construction, shapes, and general innovation? How is this shaping your 23/24 range?
Unisex is key and with this being said it´s about making snowboards for everyone. Creating a snowboard with the entire tech our masterminds come up with and open it up to every gender, make the advantages visible for everyone that steps on this board from the first turn on. The first step was coming up with all this great tech and innovations, now we needed to implement this tech in the products so these are ridable and enjoyable for a wide range of riders.
Are you using any new materials in your hardware for 23/24? If so, what and why? We're interested in anything new in inserts / edges / cores / sidewalls / glue / resin/ wood types / base material / top sheet / etc. here.
Next to the new bio resin we came up with updated carbon variations like the new Carbon Back Bone or the updated Spectral Braid. The Patented (U.S. Patent No. 10,857, 445) Spectral Braid is a first of its kind variable angle reinforcement that allows for precision tuned torsion and flex by altering the fiber orientation along the length of the snowboards. This makes our snowboards feel lively, energetic, and remarkably composed.
Does any new design or pattern approach in your 23/24 gear? Are any collabs on the line?
Our visual themes are viby, techy, poppy, we have street art influences, anything but stock, a mix of old/new school, a lot of skate and surf influences. We work again with artists like Stevie Shao, Peter Sutherland and more. Of course there will be other collabs too, but still confidential.
What product range or offerings are you focusing on the most for 23/24 and what aspects of the market are getting the most interest?
For us Freeride is the most important segment and we try to become the best here but we also want to be a vibrant, young and freestyle appealing brand so we try to see the market as a cultural pool we want to be part of and make as many people happy as possible. 
Are you placing any focus on entry-level products? If so, why and how does this compare to previous years? What is your assessment of the youth market?
Entry-products have a different focus than the high-end board here it´s about showing people this sport is fun, it´s not that hard to learn and the edge won´t break your neck. The key is to create the perfect balance between a reasonable price for a product of a sport of which you do not even know if you will like it and the optimal handling to keep the one in the sport. This category is so important because how well we perform here will determine who will drive our sport and keep the culture alive in the future. Same with the kid's products, we try to create the best adapted small version of our best adult boards to serve fun, performance and a cool design. 
Pricewise, which area of the market do you cater to? What developments are you seeing with regards to product pricing? 
Prices go up no question here, on all categories. We will see where this will bring us, for now there is very limited space to react in order to keep retail prices low. We focus on our Freeride collection and want to be no1 in this market but of course want to cater to the whole market.
What are your top product marketing stories for next season?
Freeride and Freestyle will dominate we come up with a brand new Park Board and are having two major reshapes on our top freestyle boards. So a lot going on in the freestyle section. However, Freeride returns with the F22 launched Landscape collection, which we improved again.
Best Sellers/Hero/Key products:
The HYPNOTIST
THE INTERNAL TEAM AT K2 SNOWBOARDING HAS BEEN DREAMING OF THE HYPNOTIST FOR A FEW YEARS, AND THERE IS NO BETTER TIME THAN THE PRESENT TO RELEASE OUR BABY/OUR ALL-NEW PREMIUM FREESTYLE SNOWBOARD. BUILT FOR THE MORE ADVANCED TO EXPERT SNOWBOARDER, THE HYPNOTIST THRIVES IN TRANSITIONS, ON HIPS, AND ON THE MEDIUM TO LARGE TERRAIN PARK FEATURES.
The ALCHEMIST
Our flagship premium freeride model is truly the sum of its parts, and is purpose-built for aggressive freeriding on steep and varied terrain. We built the K2 Alchemist with premium materials featuring a fully cambered profile and the stiffest flex in our snowboard line.
The MEDIUM
JAKE KUZYK IS DEDICATED TO THE CLASSICS. A CLASSIC, ROUND, TWIN, TIP AND TAIL. A CLASSIC (MOSTLY) CAMBER PROFILE. THE ALL-NEW MEDIUM TWIN TIP SNOWBOARD WAS REDESIGNED FROM THE GROUND UP WITH JAKE KUZYK AND KENNEDI DECK. UNISEX IN SIZING, FLEX PATTERN, AND DESIGN, THE MEDIUM STARTS AT A 141CM LENGTH AND MAXES OUT AT A 159CM LENGTH. A DEEP SIDECUT BETWEEN THE FEET AND A SMOOTH BLEND ZONE IN THE TIP AND TAIL MAKE THE MEDIUM FEEL MORE STABLE THAN IN YEARS PAST.